Self-cancellation is always available in your desktop WorkSpace. Simply log in to the Glue Workspace and follow the instructions below:
Go to 'Setup' on the left menu

Click on 'Balance'

Go to the Charges tab

Click "Cancel Subscription"

Cancel account: your account will be removed and your information will not be available.

Click 'Save'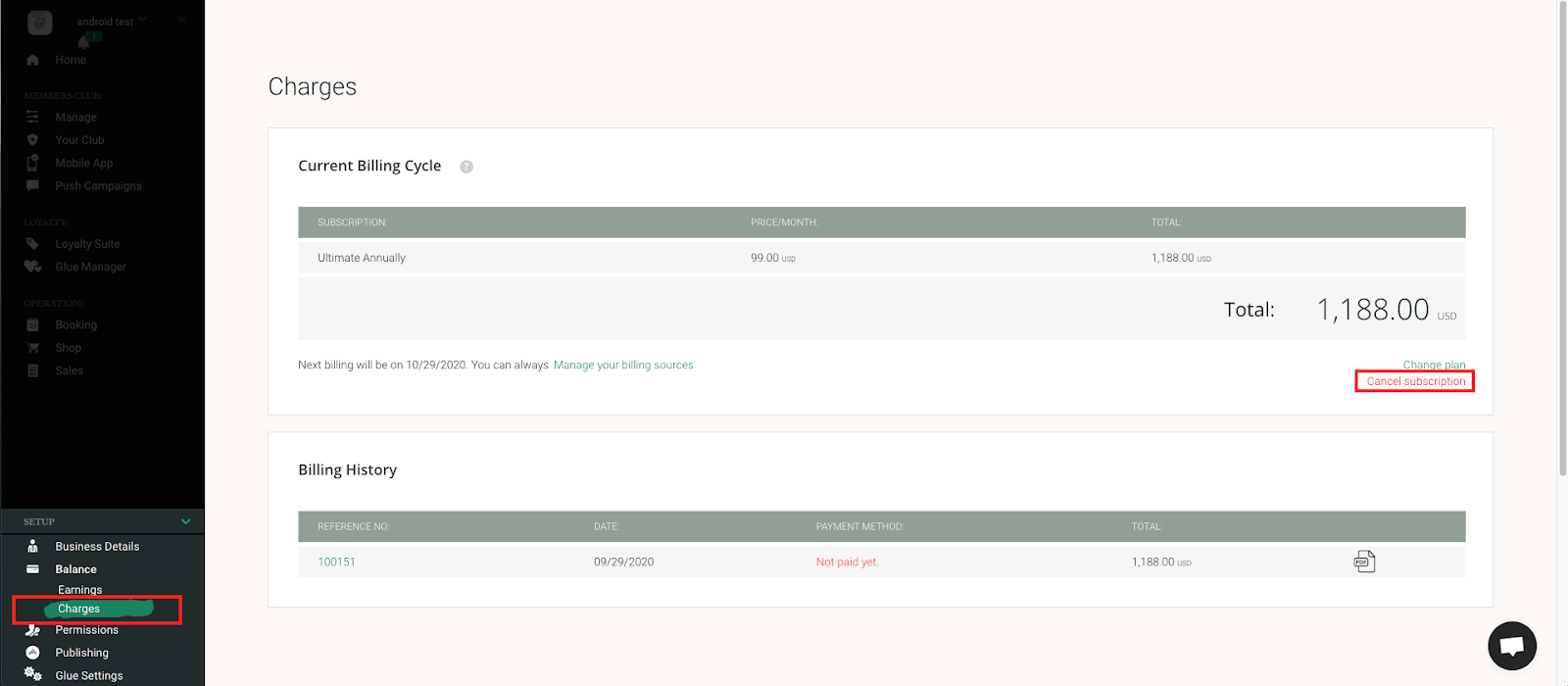 What will happen to my app?
If you cancel the subscription, your app will be removed from all app stores (Glue Market, Google Play &  iTunes) along with all your credits and reviews.
The app will not be available to users who have already installed it. In addition, all premium features and content screens will be removed, along with all the information therein.