Let's start by adding service types. These are the services you offer for one-on-one bookings. For example, Consultation meetings, personal trainer sessions, beauty treatments, etc. For each service, you need to provide a title, description, the duration of the session, and its unique colour displayed on your calendar.
Each service is connected to one or several employees, let's go to the employees' section to create new ones or manage them.
Use the + icon to create a new service, the pencil icon to edit an existing service, the eye icon to display this service on your app, the silhouette icon to add an employee and the trash can to delete.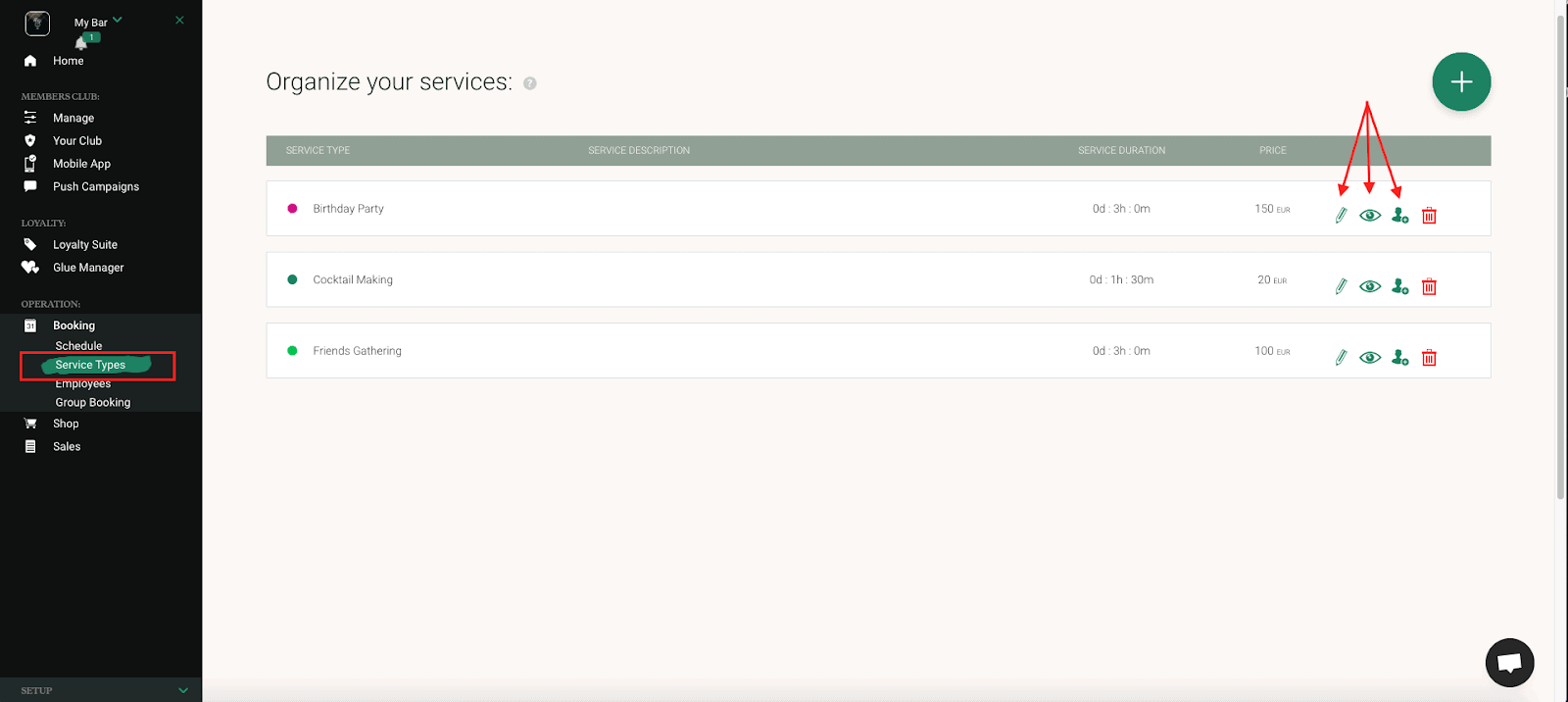 Set the name, a description, the duration and how much you will charge for the meeting/class/event for your service.