Here you will see your Total members, Monthly Interactions and your Monthly Growth.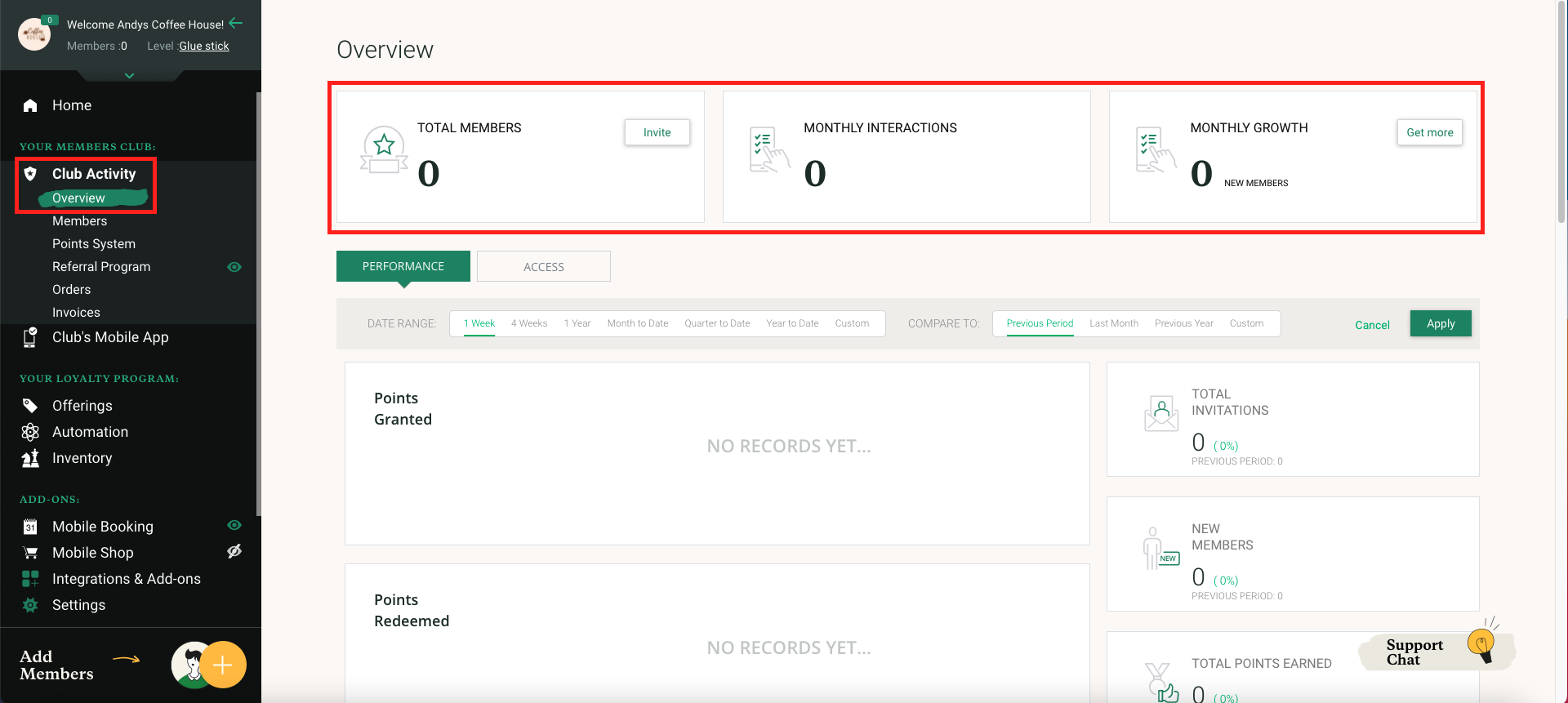 You also have 2 tabs:
Performance:
A general overview on the points system based on how many points have been granted and how many have been redeemed. You will also see the same for rewards if you scroll down further.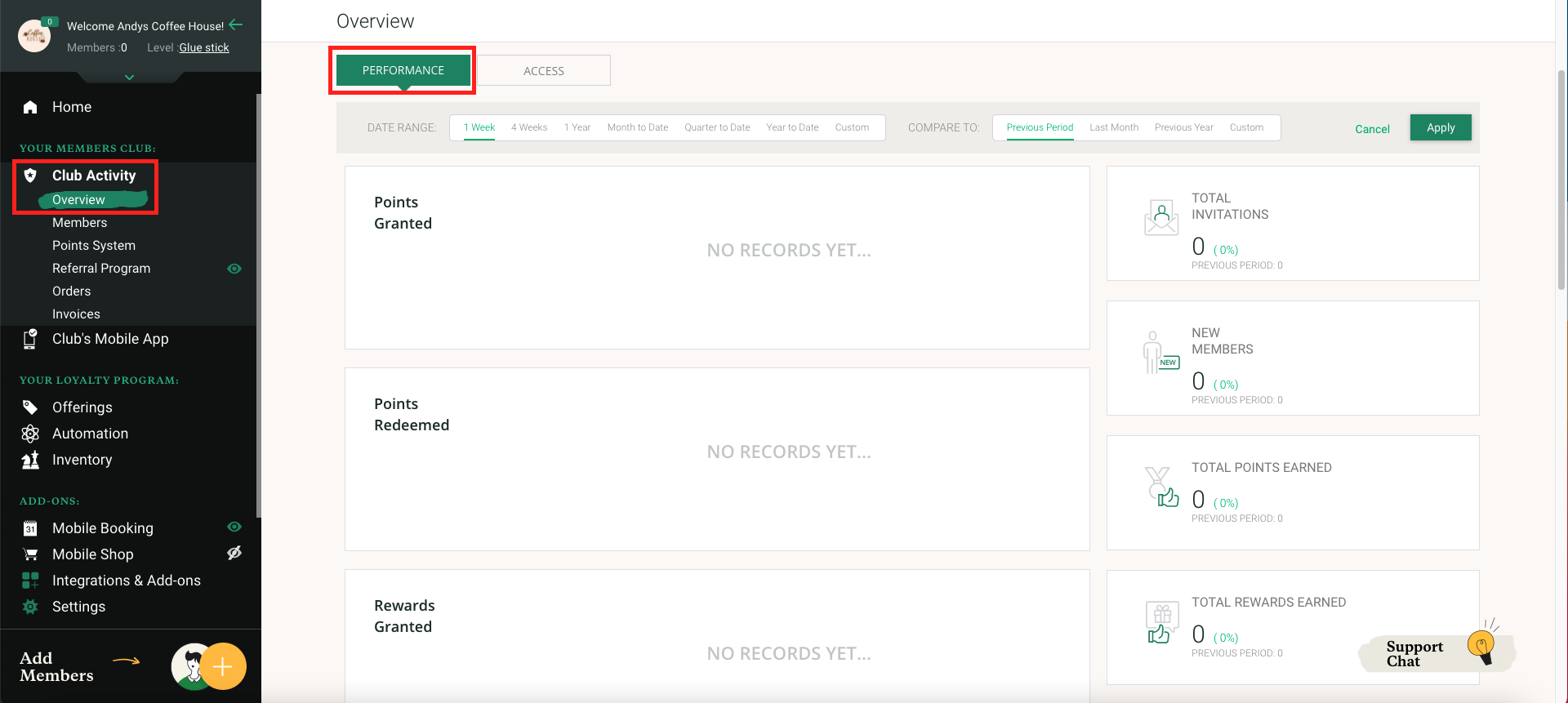 Access:
In this tab you will have a link and a QR code for customers to be able to join your members club.