In the 'Channels' section on the workspace you can see the overview of your app as well as controlling the internal & Customer notifications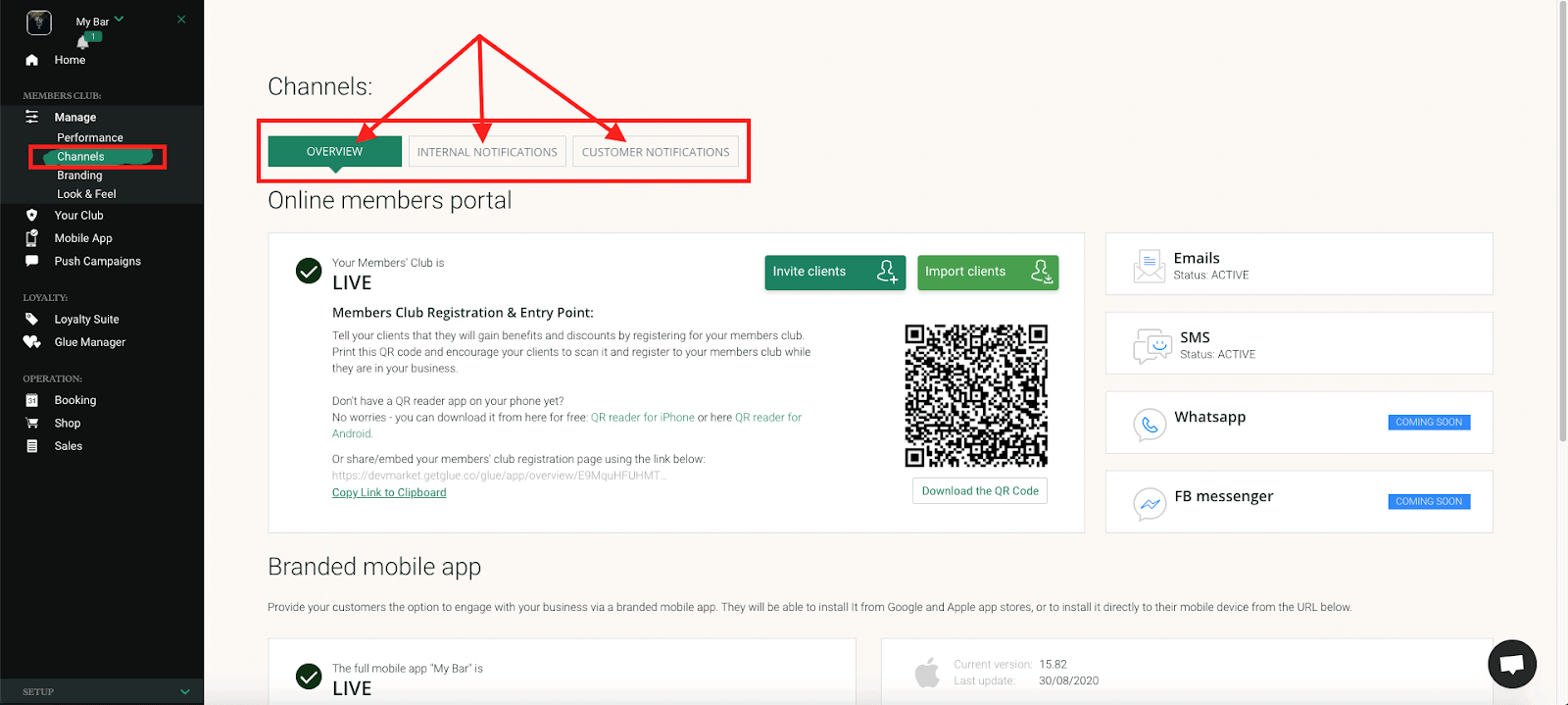 Overview
The overview of the 'Channels' page firstly shows the 'Online Members Portal'
The Members Portal section has a number of features, here you have the ability to 'invite clients' as well as 'importing clients' to your members club.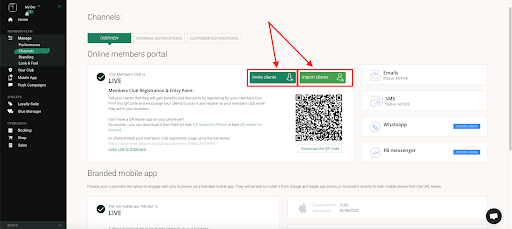 Invite your prospects to become members by collecting information like name, phone number and email and sending an invitation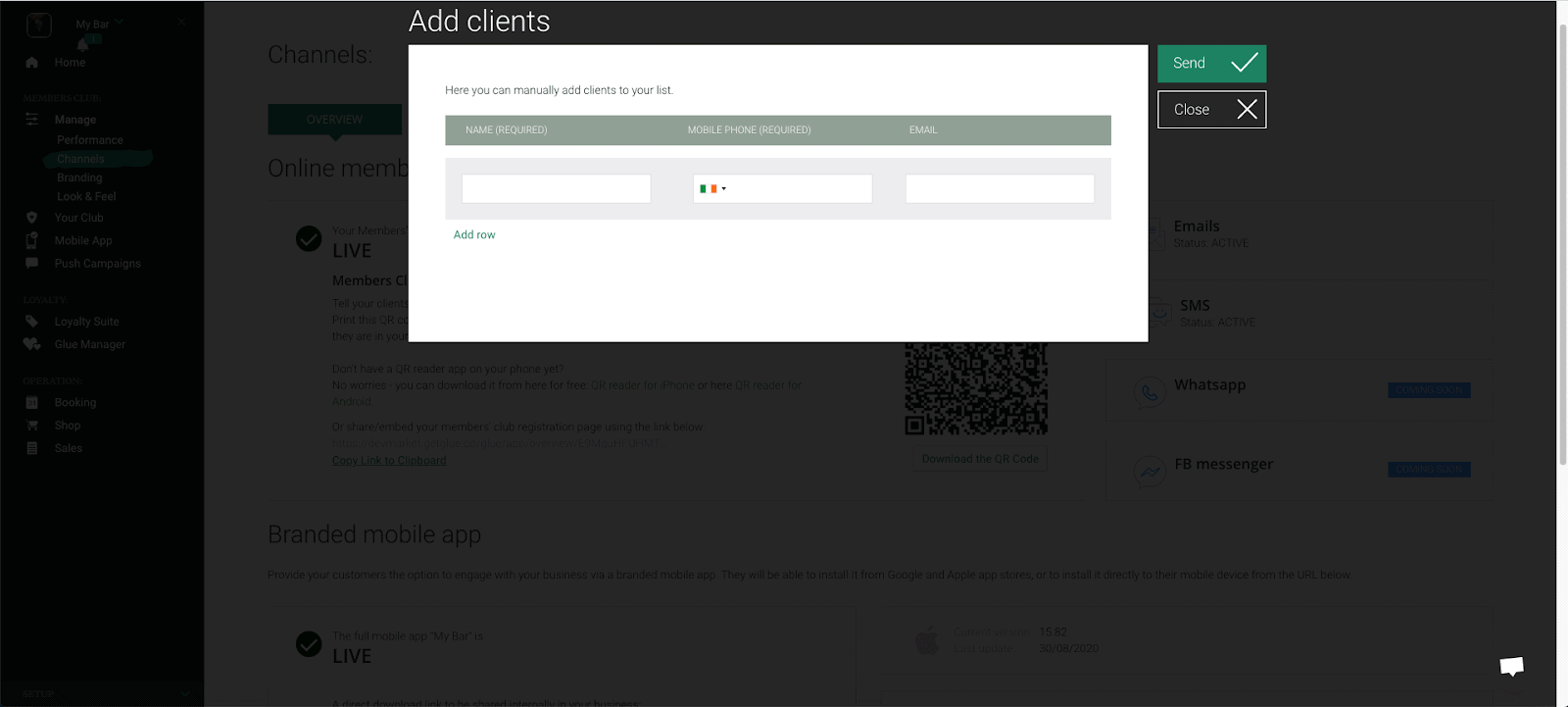 Import a list of existing clients your business may have and invite them to become members in your club
Complete one of the offered templates within the platform and import the list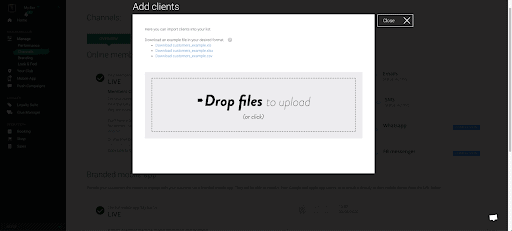 There is also the ability to share the QR code as well as a link specific to your application for your members to download without having to use the Apple App Store or Google Play Store.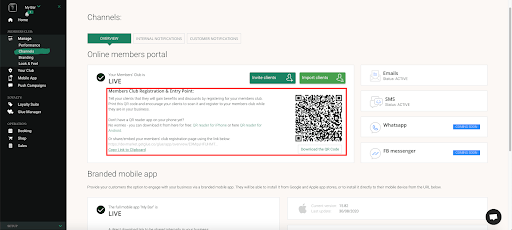 Branded Mobile App
Here you can see that status of your app as well as what version you are currently working from on the 'Glue Market', the 'Google Play Store' and the Apple App Store'
Your app is on the Glue Market and is only available through the link and QR code that you control.
Please note; It doesn't matter about Android or iOS users in relation to the link or QR code as they will work for both, please see the screenshot below that shows the iOS & Android version on the glue market.