In here you are able to edit your Page Layout and your Page Settings for your members club.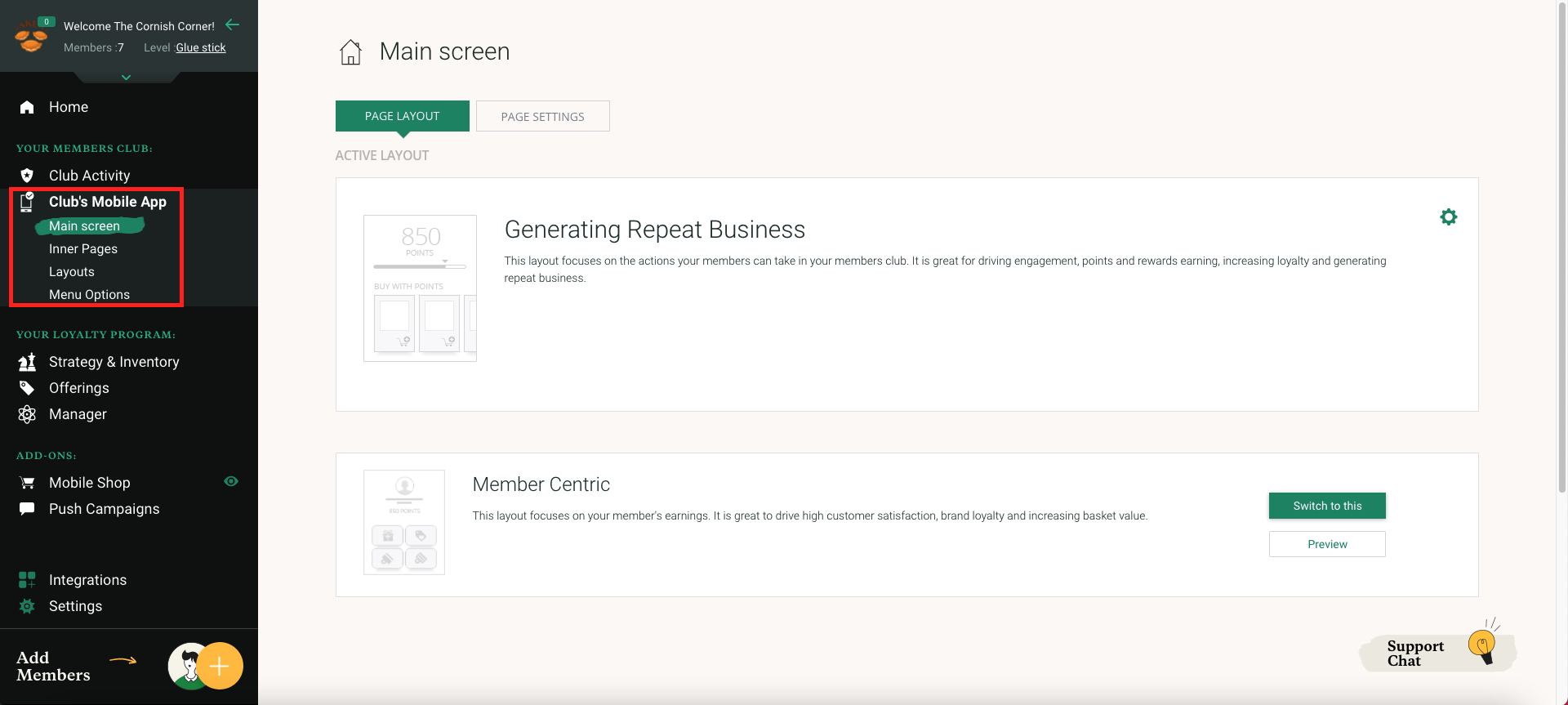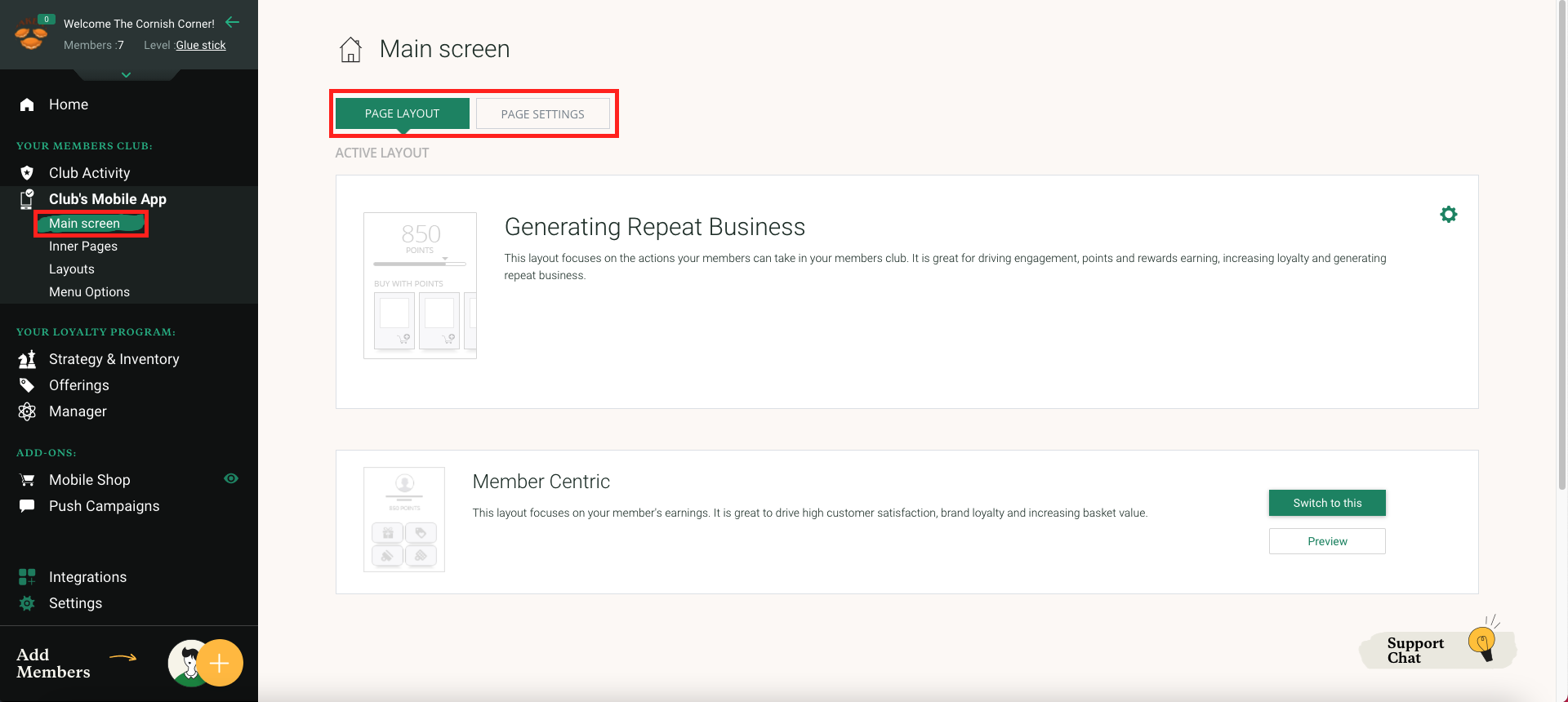 In Page Layout you can choose between the following:
Member Centric
Generating Repeat Business
Member Centric – This layout focuses on your member's earnings. It is great to drive high customer satisfaction, brand loyalty and increasing basket value.
Generating Repeat Business – This layout focuses on the actions your members can take in your members club. It is great for driving engagement, points and reward earning, increasing loyalty and generating repeat business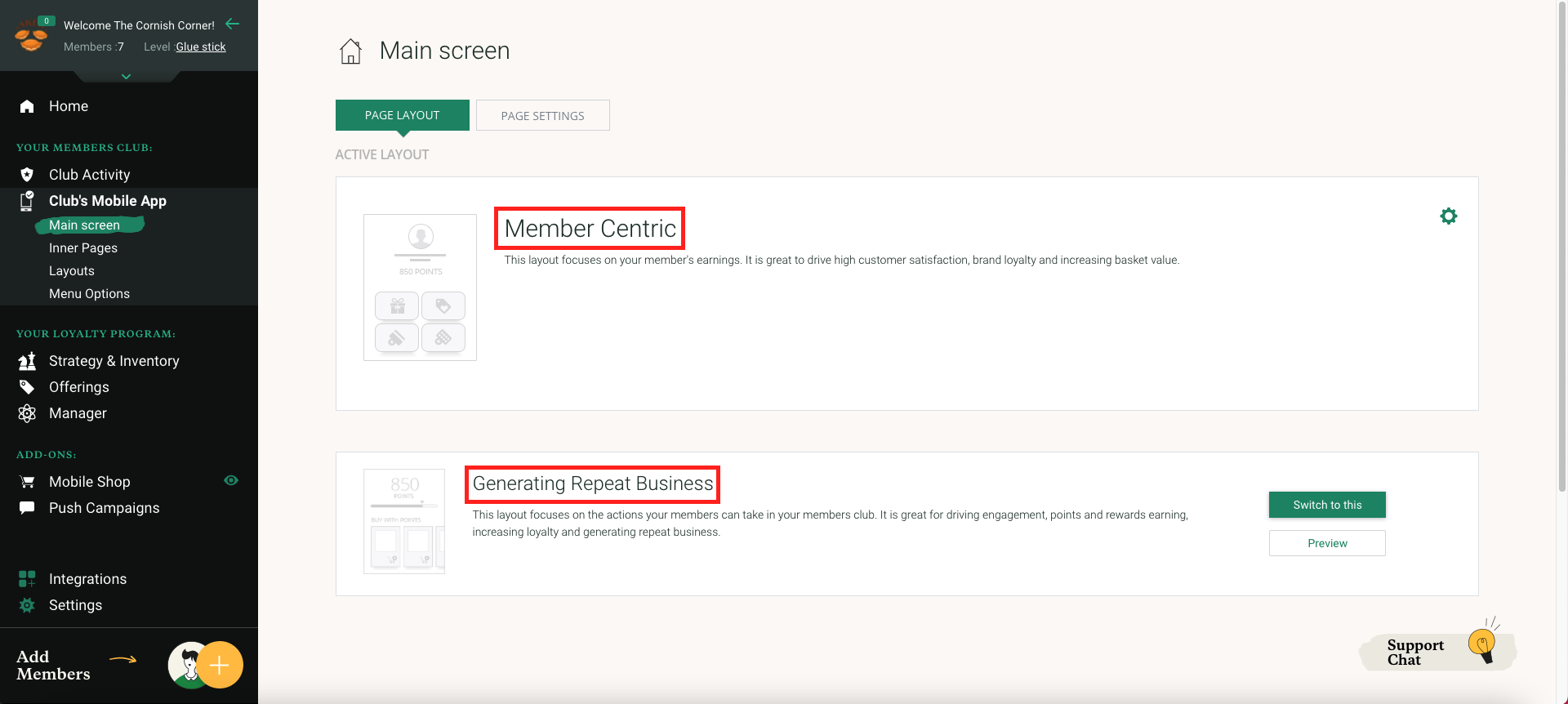 You can edit your page layout by pressing the cog wheel to the right of the active layout.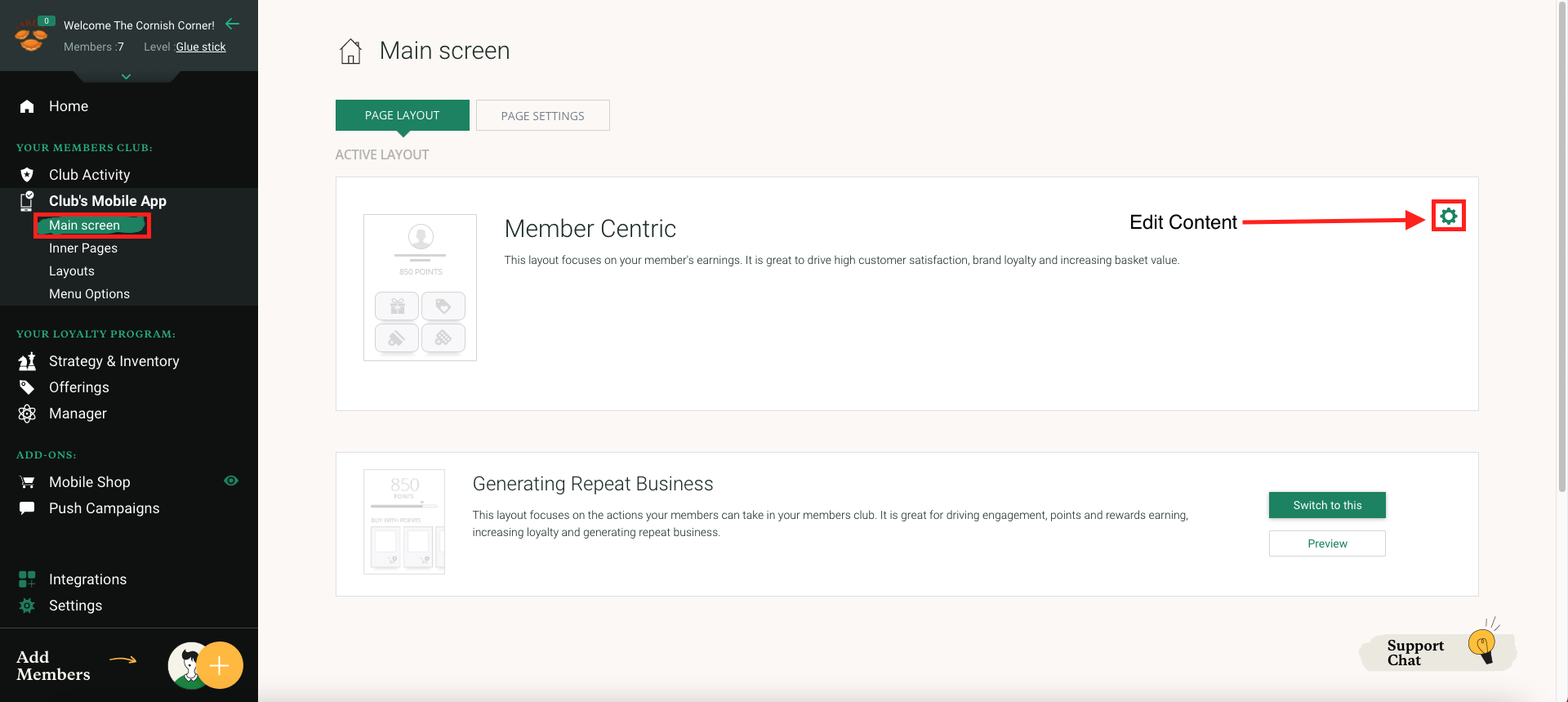 Page Settings:
Here you can set the name of your Mobile page