Within the Menu Options you are able to edit your contact details and other options too.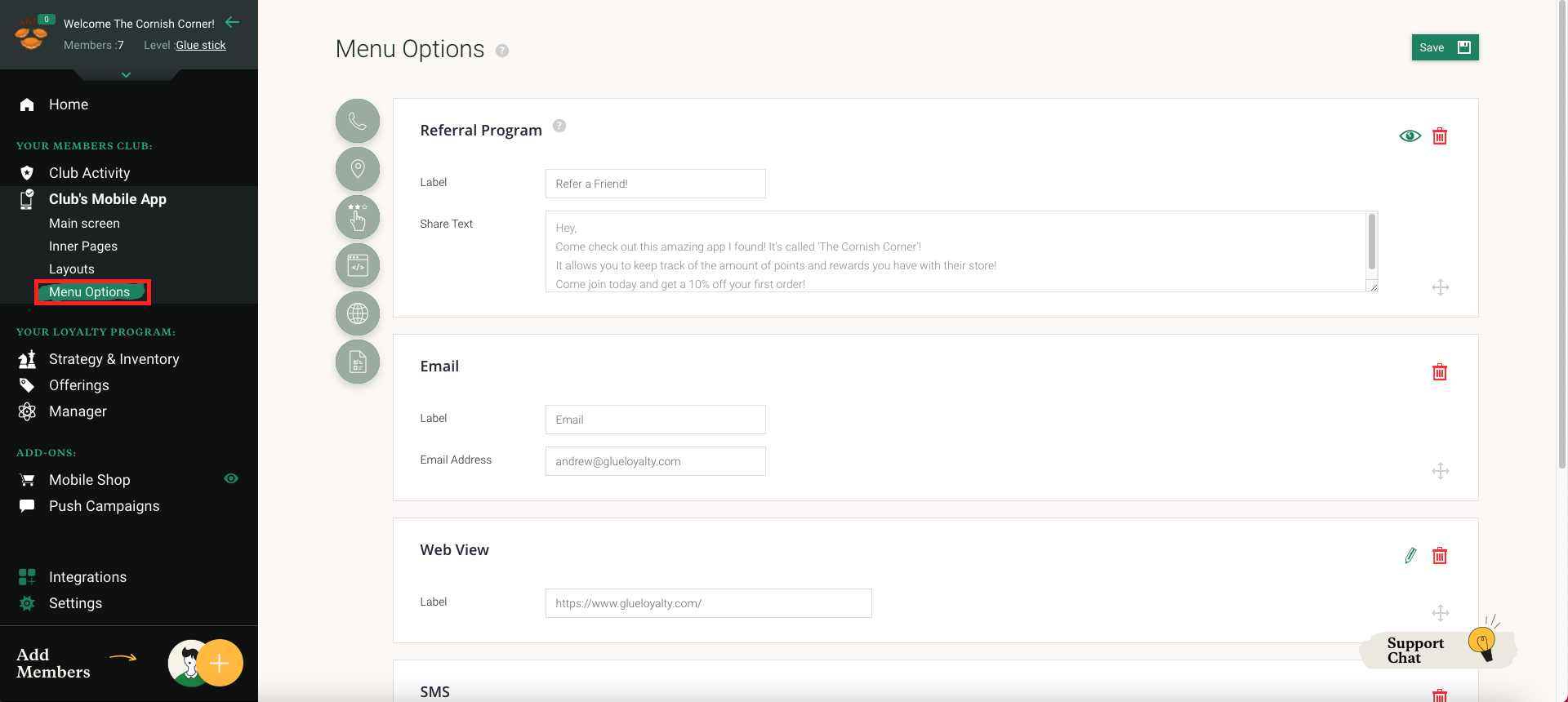 You can add options by clicking on the relevant green circle that you want to add.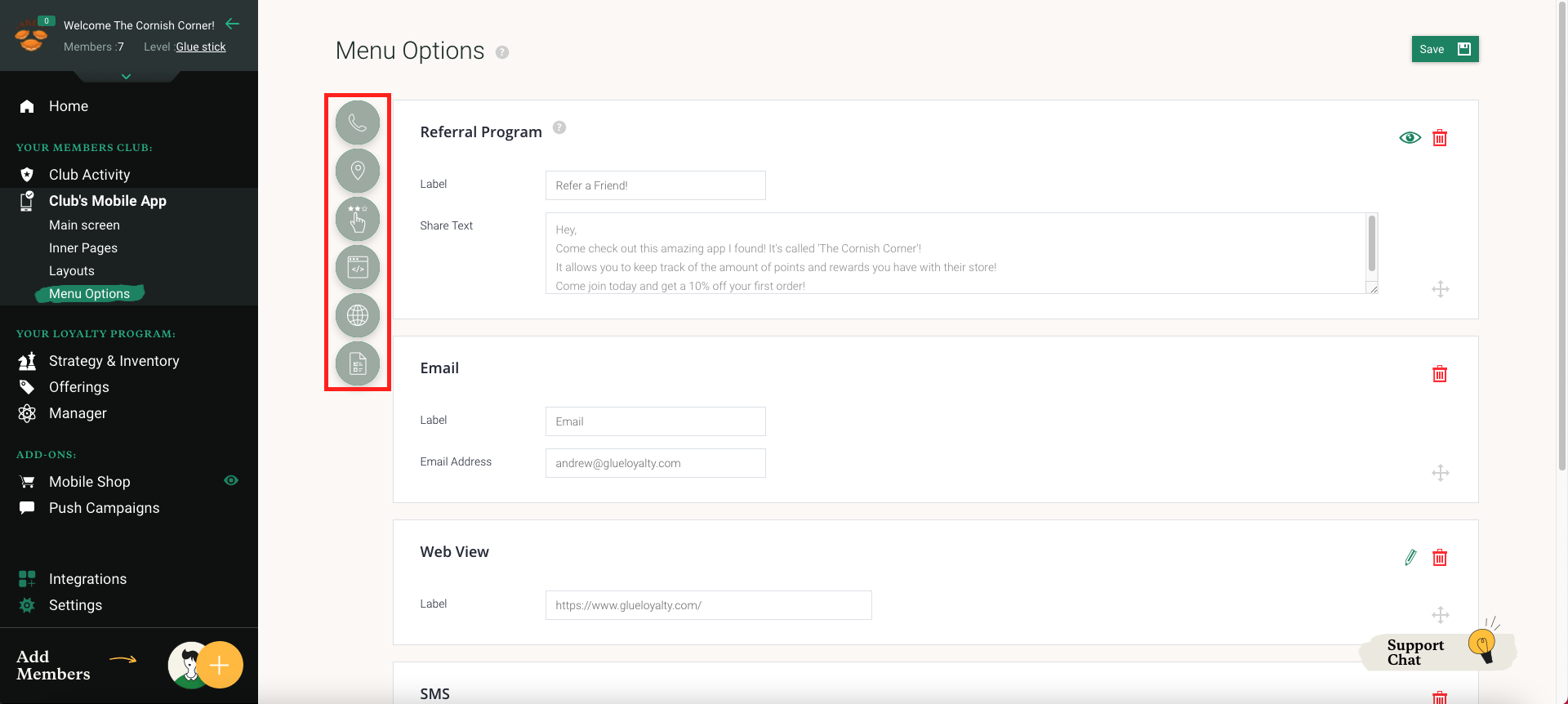 To remove the option just press the trash can to the right of the option.
*Remember to press the save button at the top right hand corner or else you will lose all the progress you made on this page.