Glue currently has the ability to directly integrate with Shopify and Woocommerce
To integrate with Shopify:
You can click into 'Settings' within the left menu bar and then go to 'General'.
In here you will have a tab called 'Integrations' click on it.
Put in your Shopify shop ID and then press 'Connect'. This will then redirect you to Shopify and you will be asked to grant permission to connect Glue with Shopify, press 'Allow'.
Your Shopify account is now connected to Glue.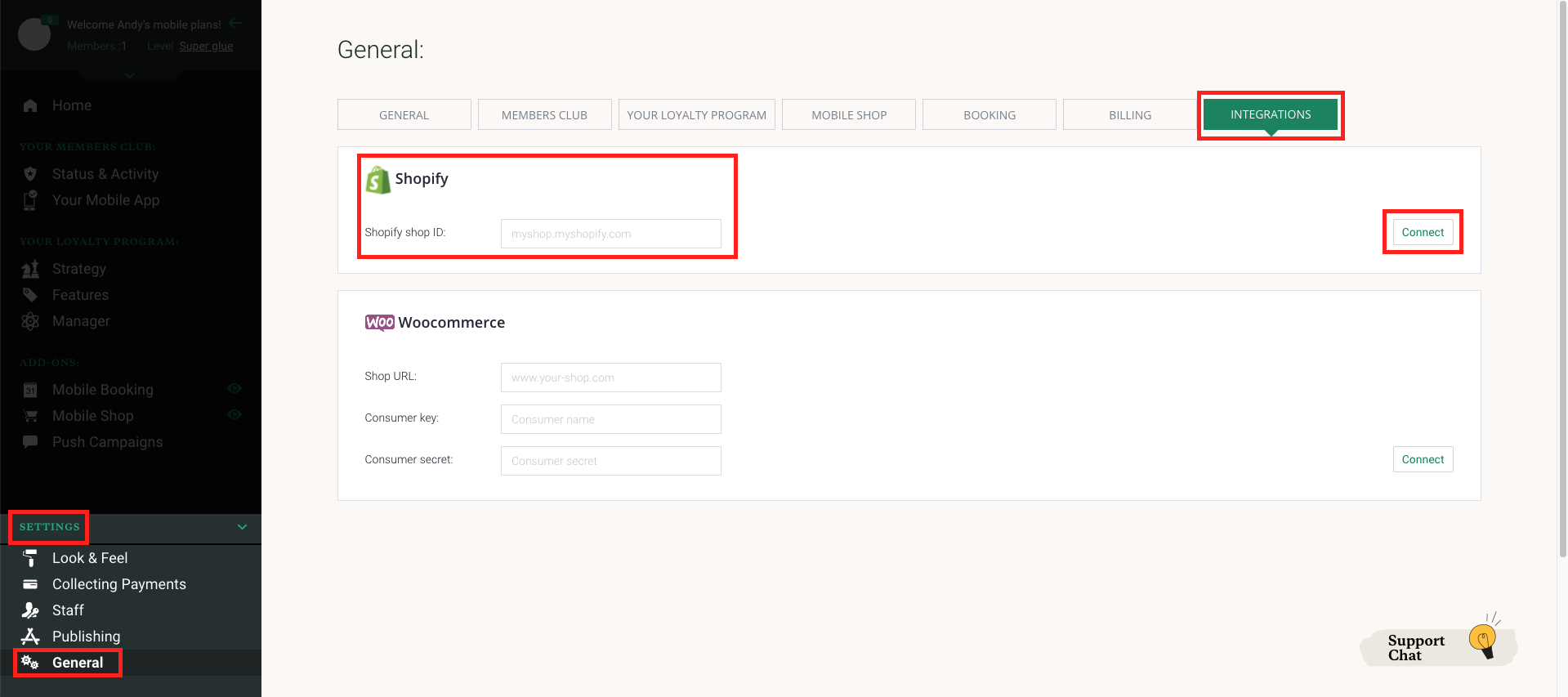 To integrate with Woo Commerce please follow the steps below:
Please note that in order to start integration you must have completed the Onboarding Process before continuing.
Step 1: Log into your Admin Account
Step 2: Click on 'Plug ins' and search: Woo commerce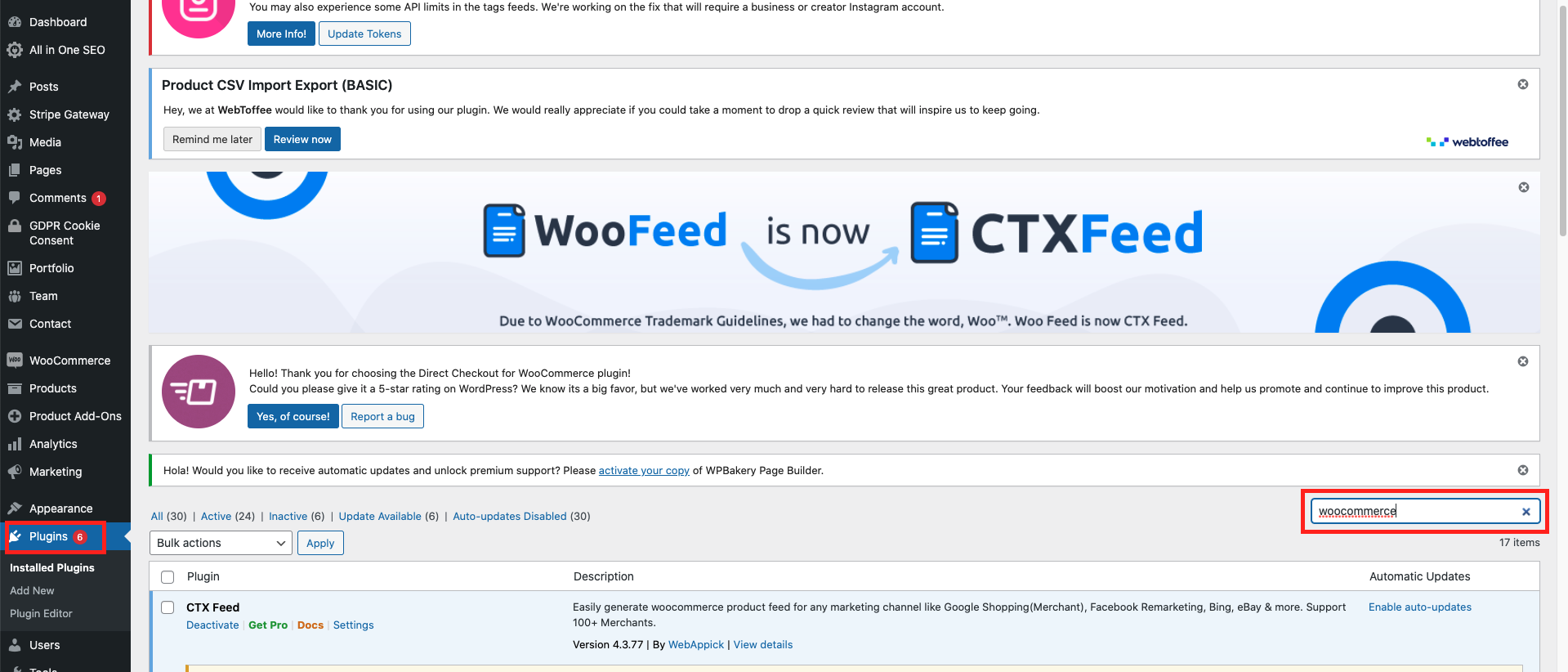 Step 3: Go to 'Settings' and then press on the 'Advanced' tab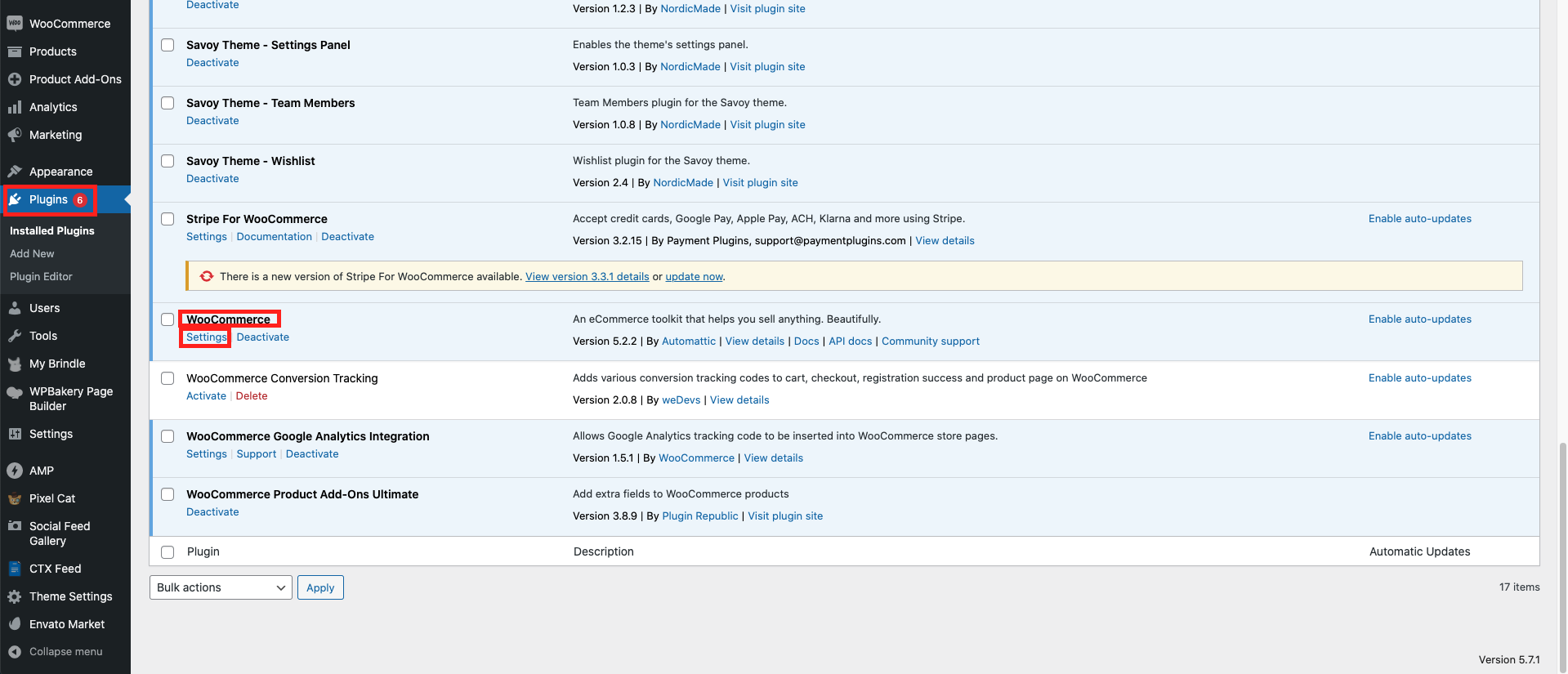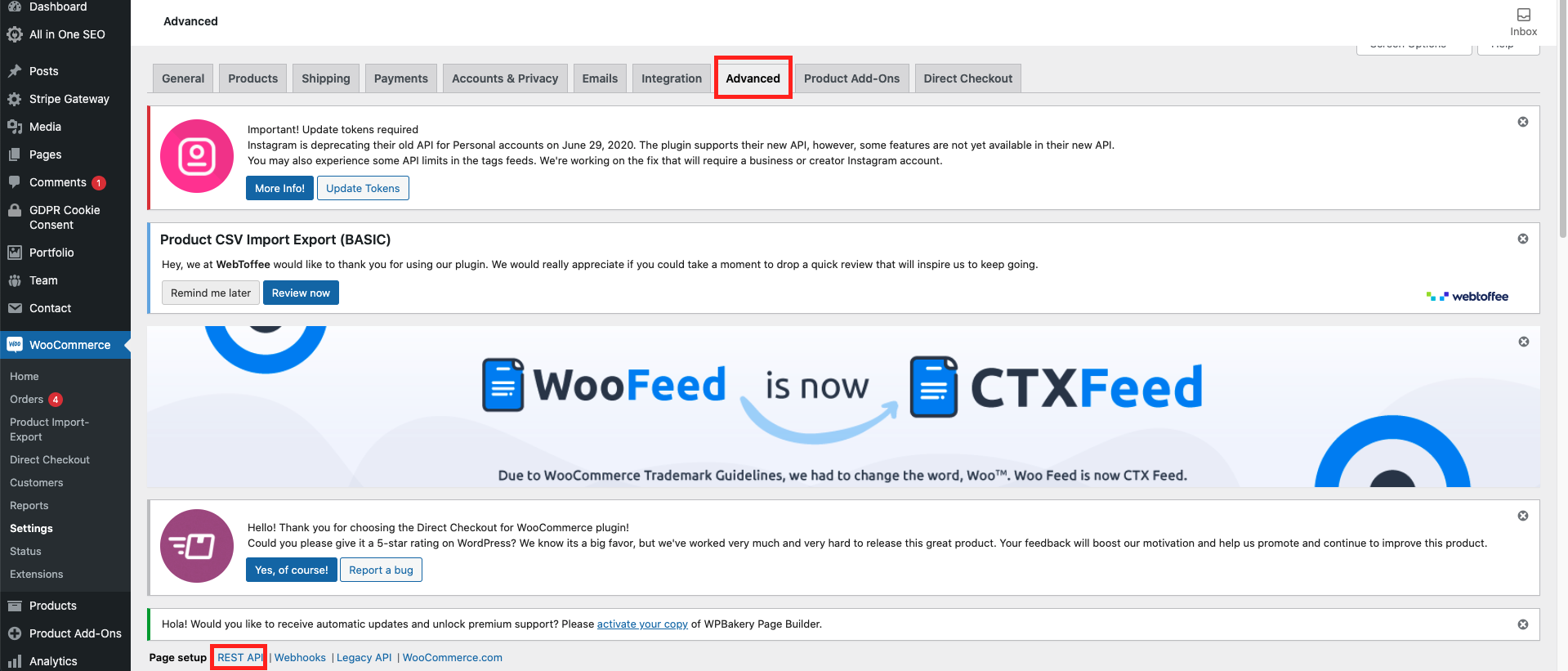 Step 4: Click on Rest API and then press on 'Add Key'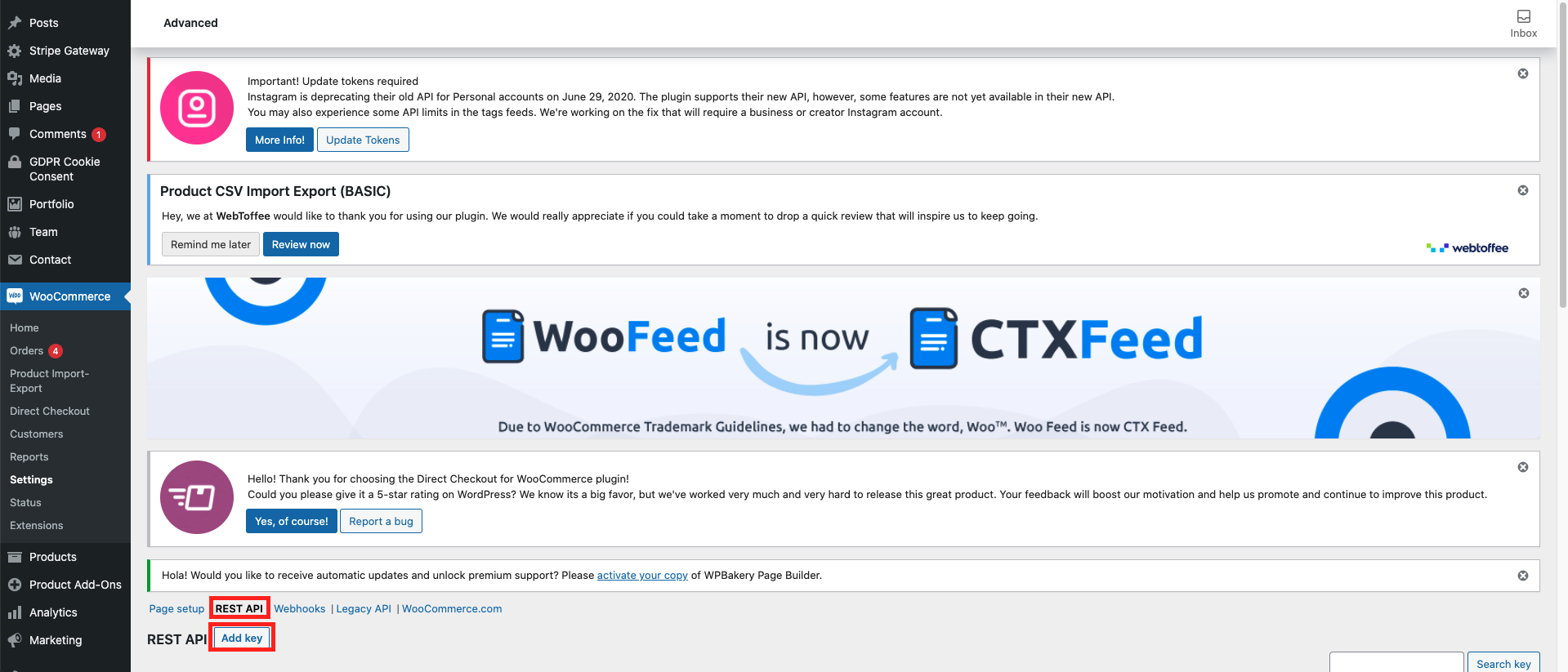 Step 5: You will need to fill the following fields: User and Permissions.
When entering the information in the user field; please make sure that the user that you choose has admin privileges.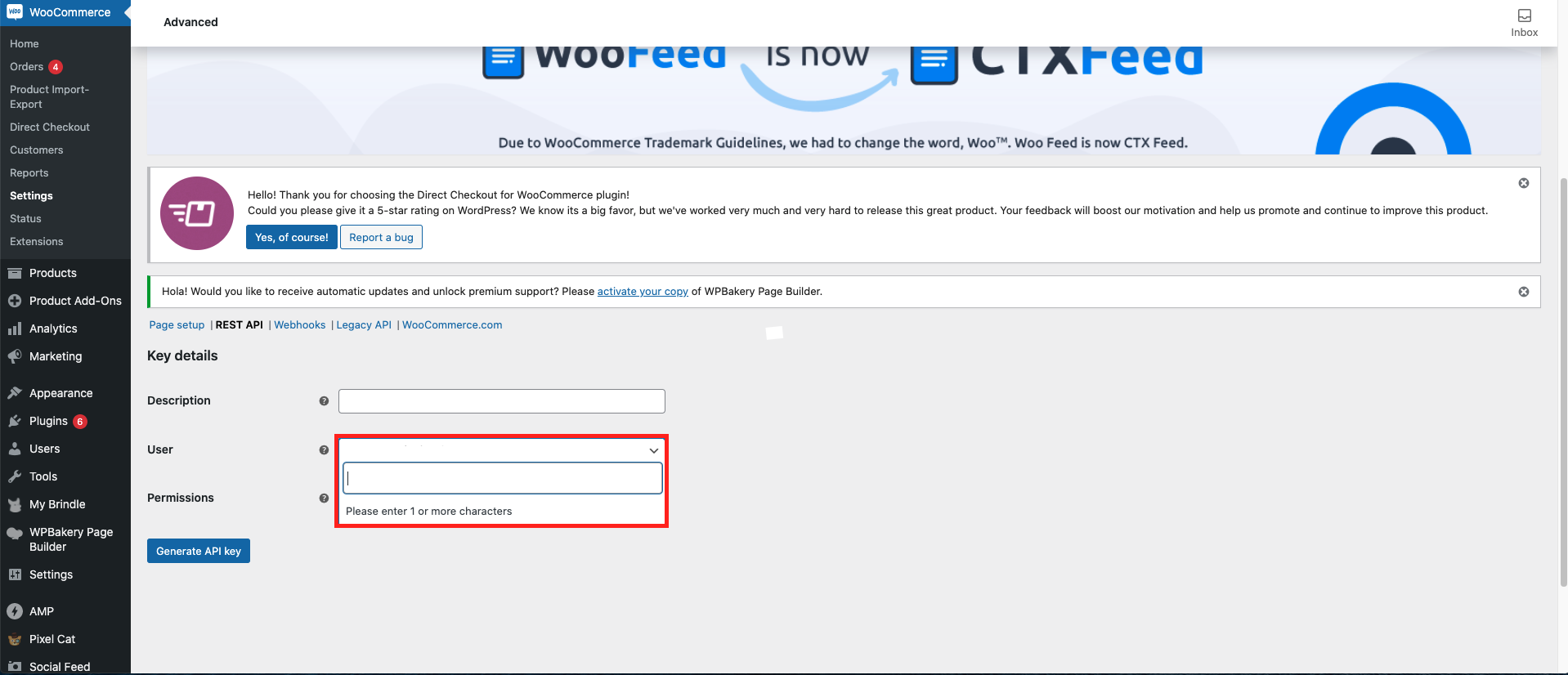 Set the permissions field to 'Read/Write' and then press 'Generate API Key'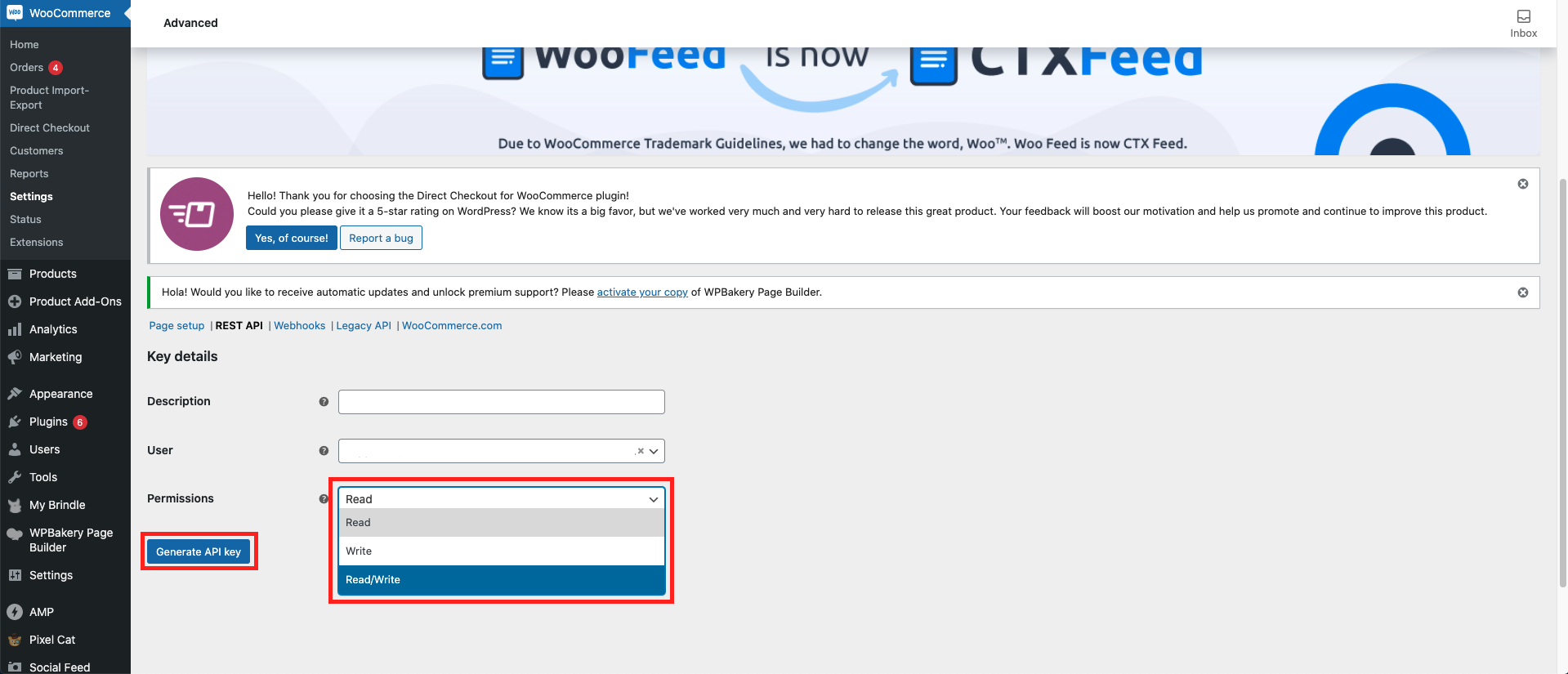 Step 6: You will need to copy your shop url, Consumer key and Customer Secret after you click 'Generate API Key' to the Woocommerce section within your Glue Workspace.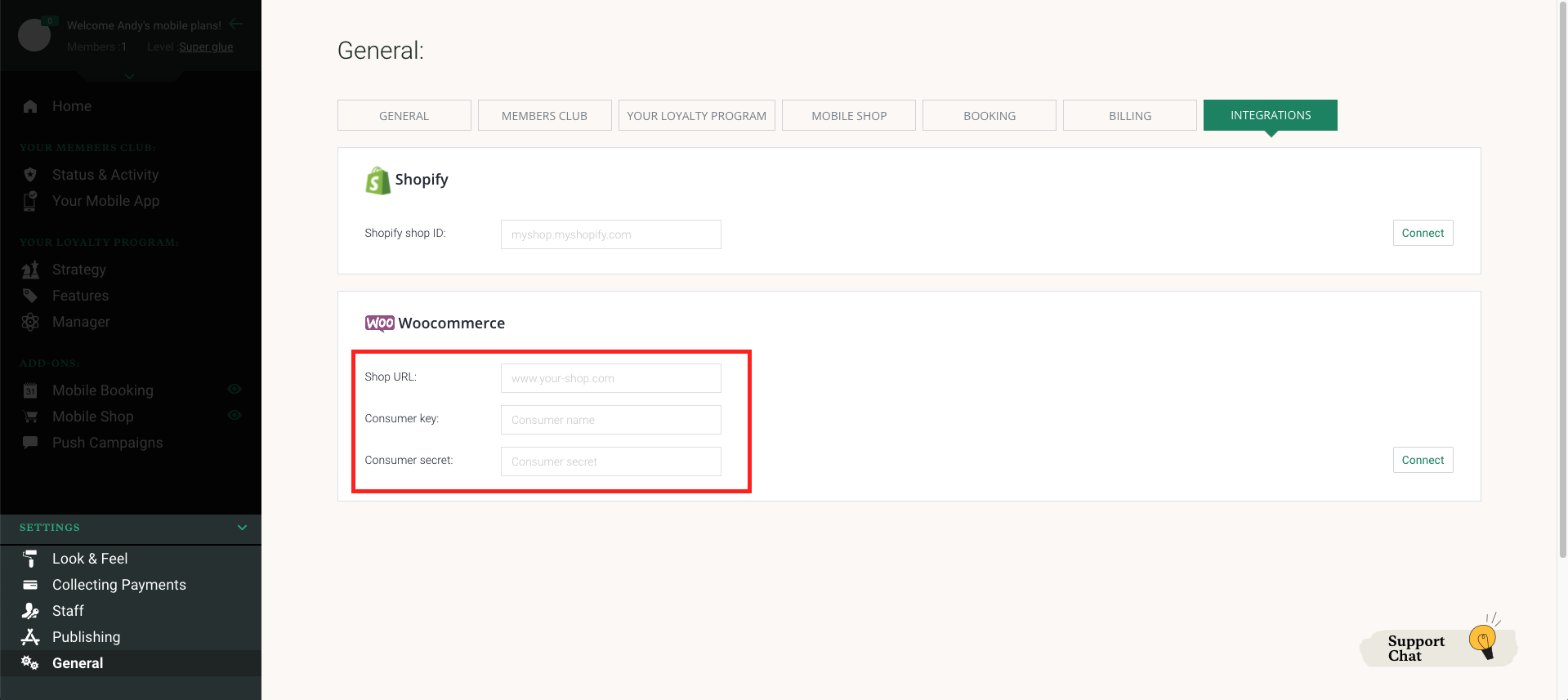 Final Step: Press on 'Connect' to the right of the fields within your workspace. Now your Woo commerce is integrated with Glue.