Apply the settings to your members club such as activating the exclusive members club, receiving notifications when a member updates their details as well as deciding what information you want to collect from your members.
By setting the Members Club as exclusive, members can join by your invitation only.
Set the duration of the exclusive membership, and the contact email that will appear if someone wishes to join or have any issues. When you are done, click "Save"
Once set, go to the Members tab, invite new members and activate/deactivate members as you wish.
New members will receive a text message or email with a link to download your app.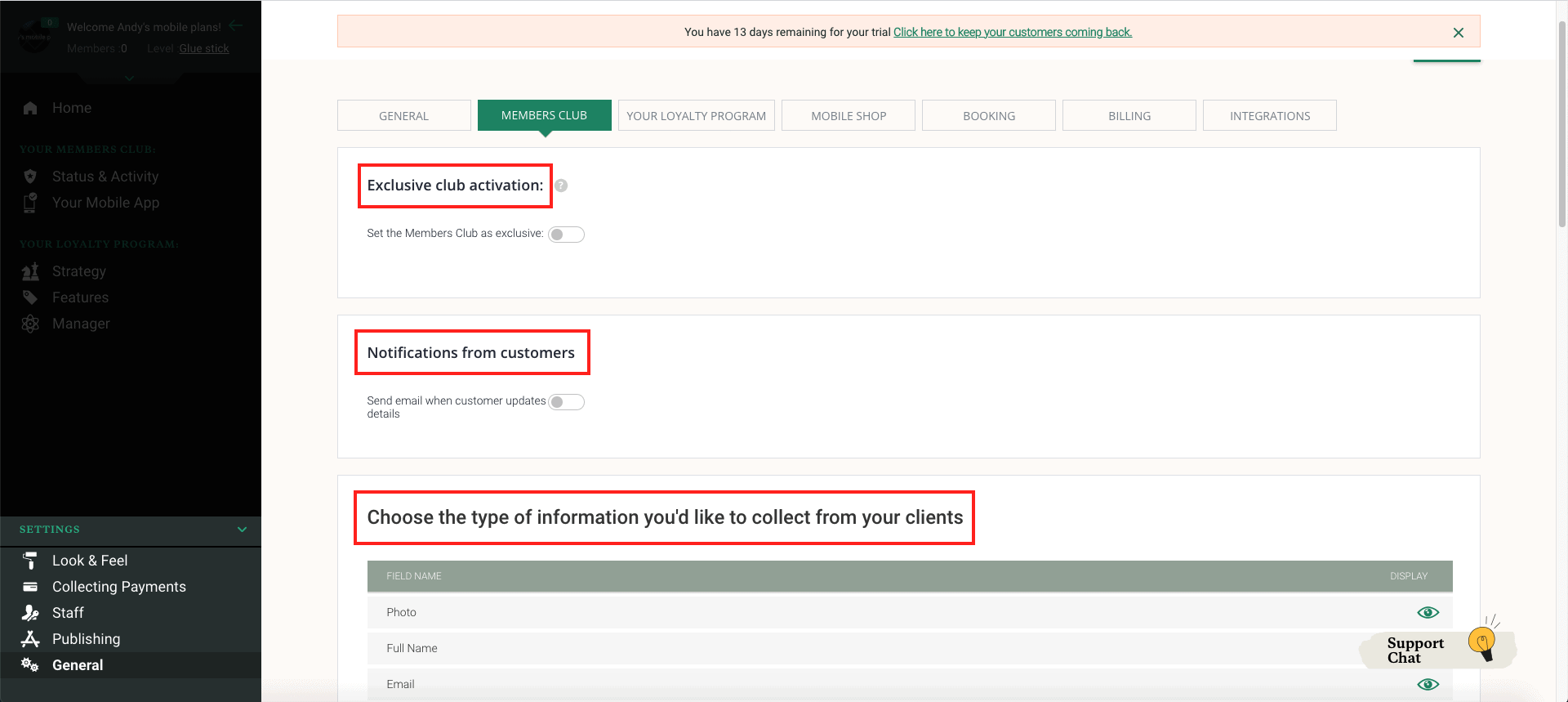 You can also control the labels within your Members Zone, control whether to show them and rename them if required.