The categories allow you to organise your list of products into predefined lists to make the shopping experience a lot easier on your members.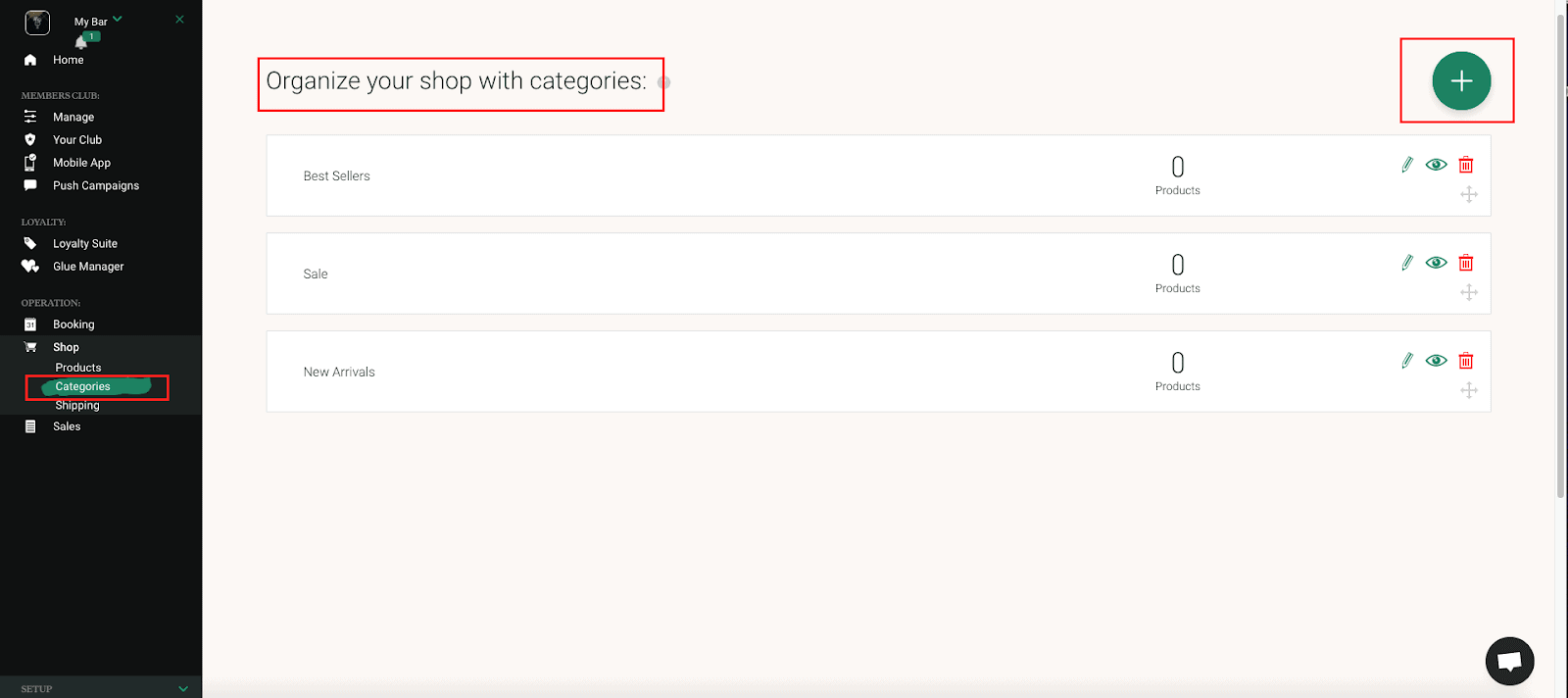 To add a new category, click on the plus icon and enter the category name. Then, click Save.
The new category will be added at the bottom, and it's not visible at first because there are no linked products yet.
Simply click the modify icon and then click on the Link Products button.
Check the products and as you see, they have added automatically to your new category.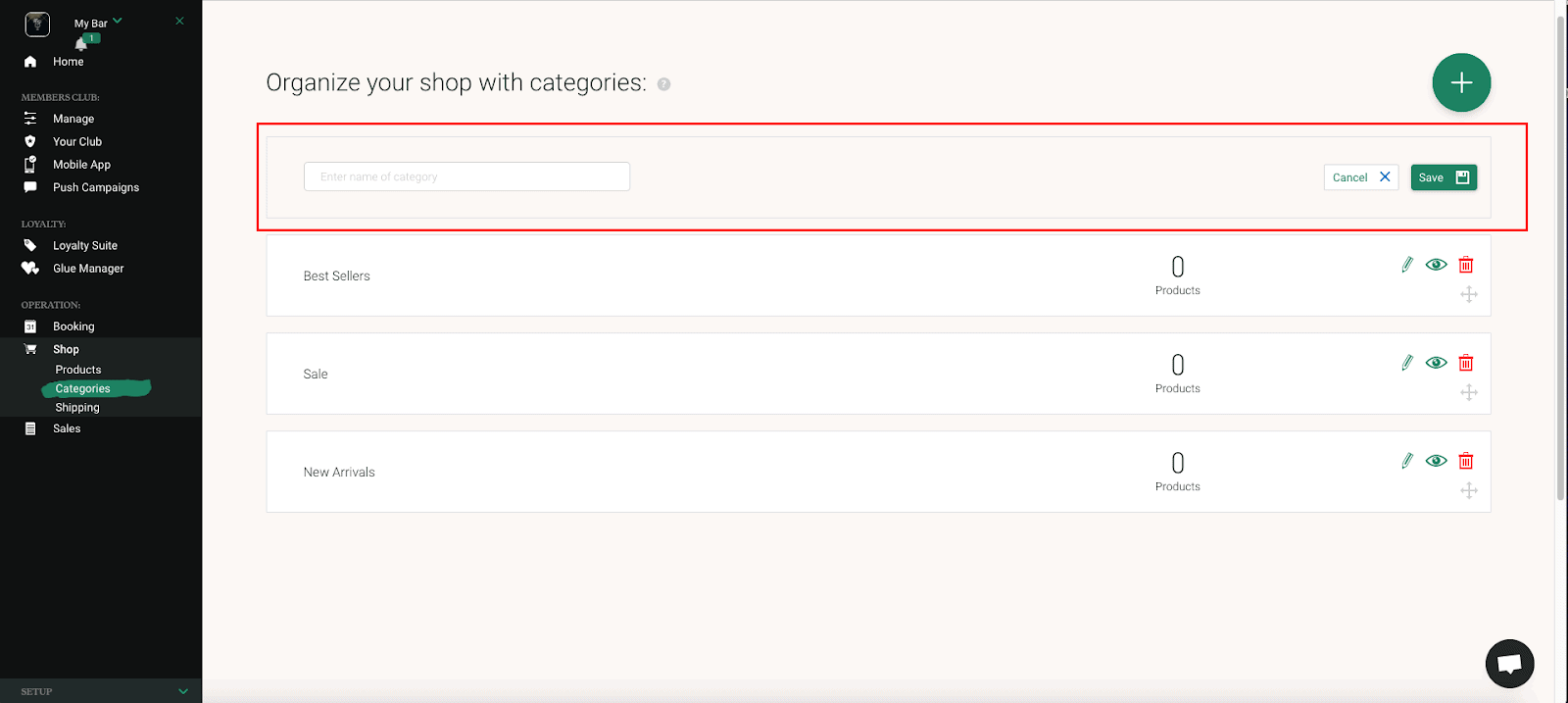 Edit a category
To add and remove products associated with this category, click on 'Link Products', mark & unmark products and your changes will be saved automatically.
To change the category name simply click on the pencil icon, click on the eye to hide it, or the red icon to delete it.
To change the position of the category, go back to the categories tab and simply drag and drop your categories according to their preferred position. This is the order that they will be shown in your app.