In here you will have the list of items you have for sale to your members club. You can add, edit or remove any of these items.
To create new items just simply click on the green circle with the plus symbol in it and fill in the required fields. Once you have done this just press 'Save' at the top right corner to finish creating your item.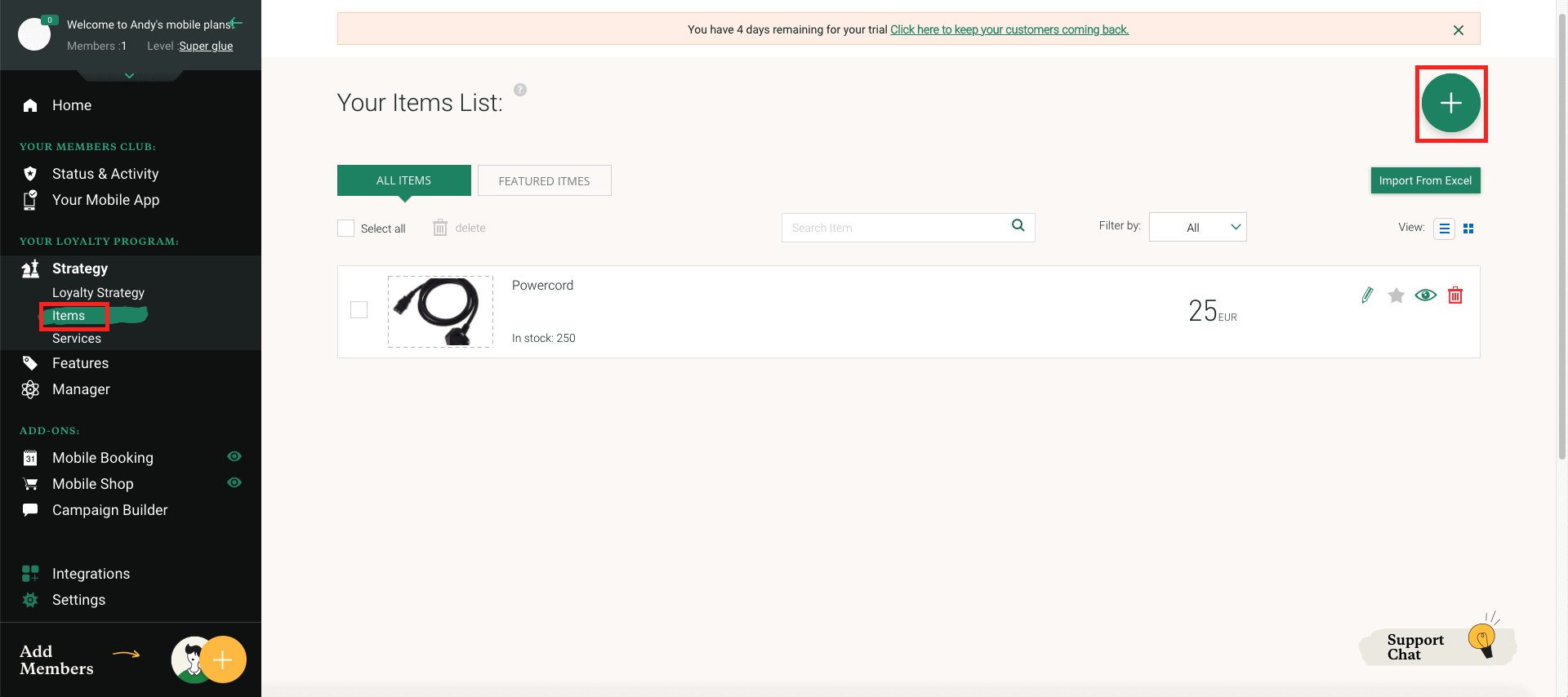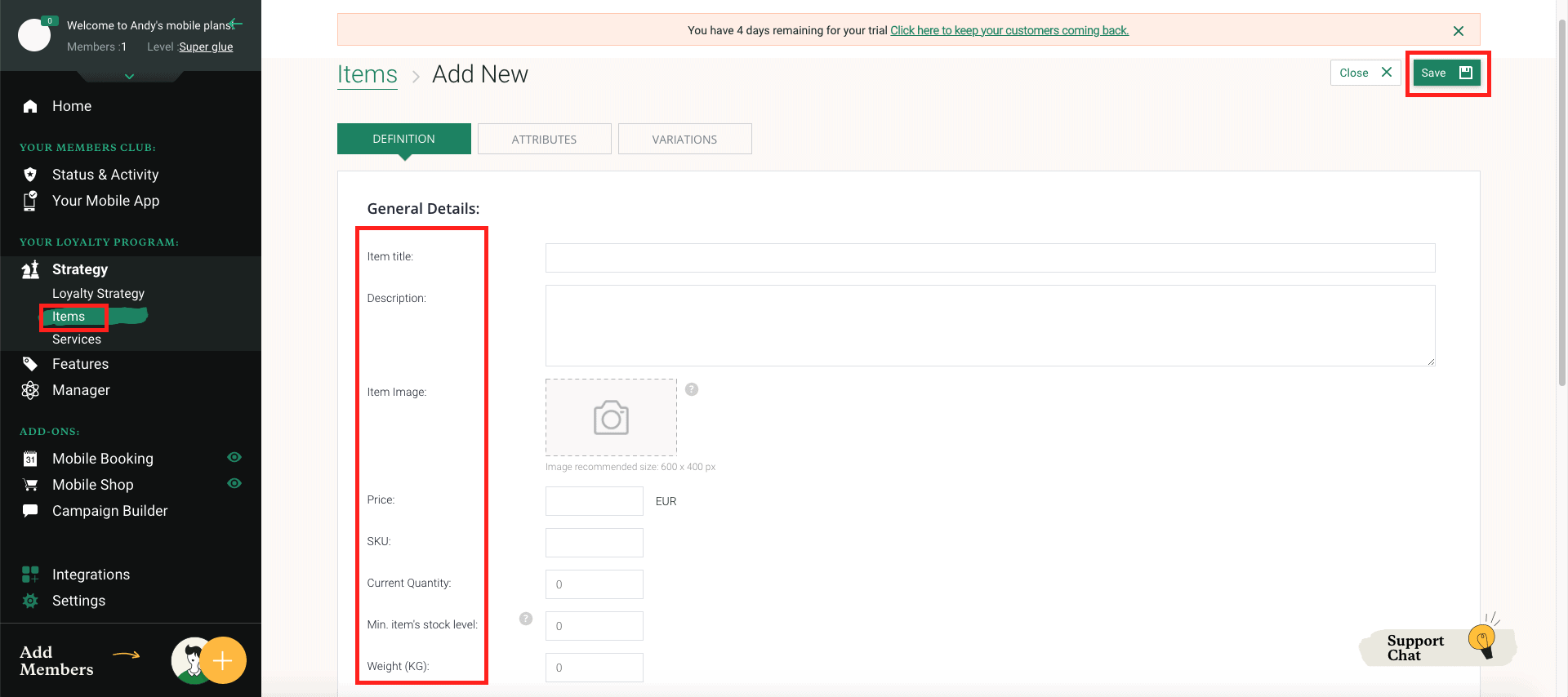 To edit an item just simply click the Pencil icon to the right of the item that you want to edit. This will bring you to the same page as if you were creating one, the difference is that the fields are already filled.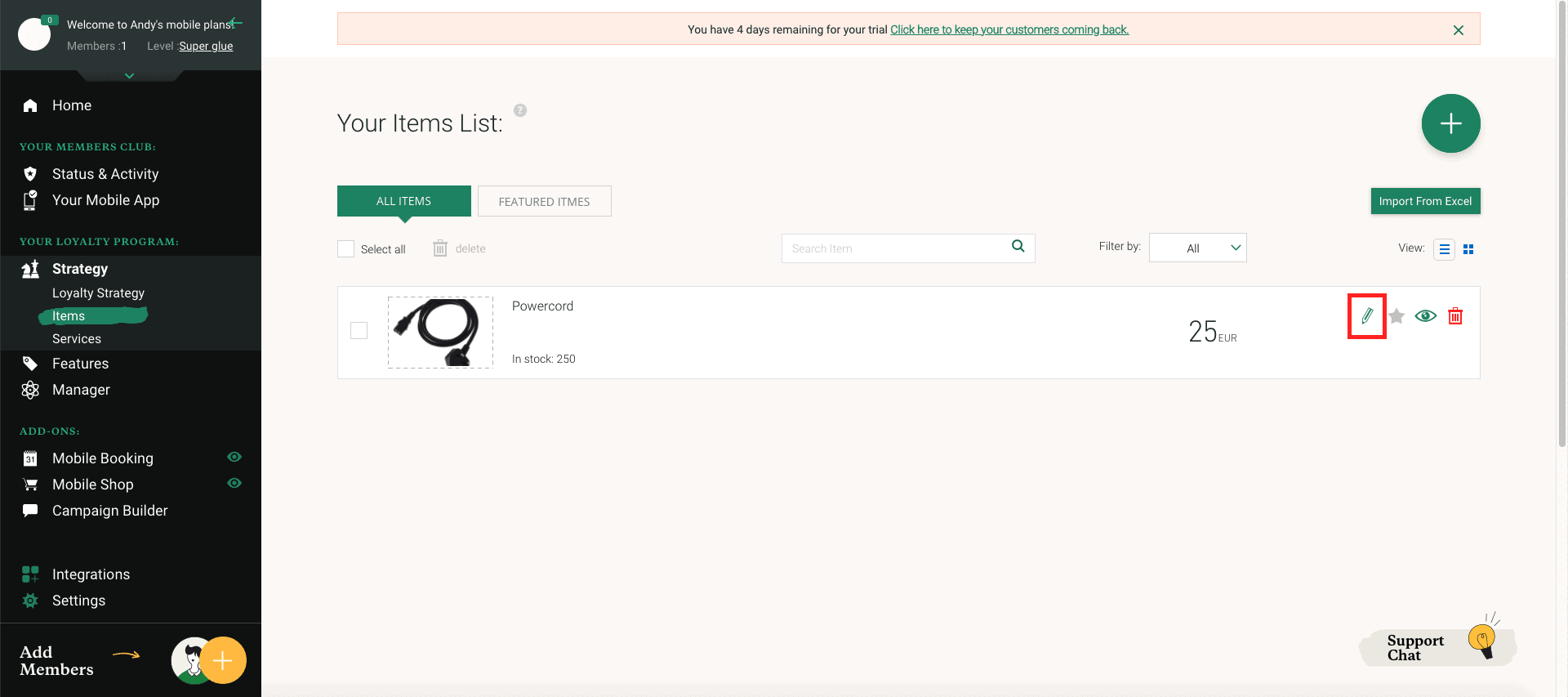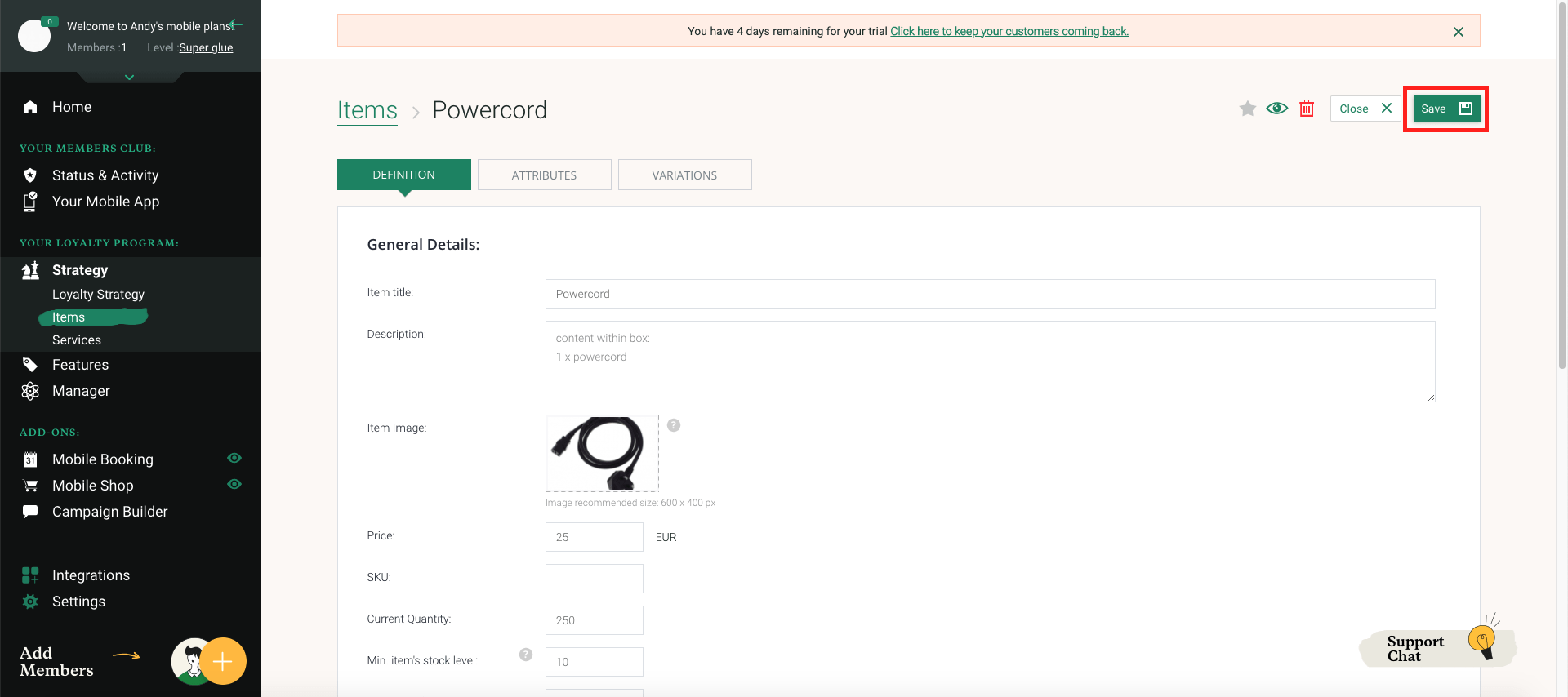 To remove items from your items list just simply click on the trash can icon.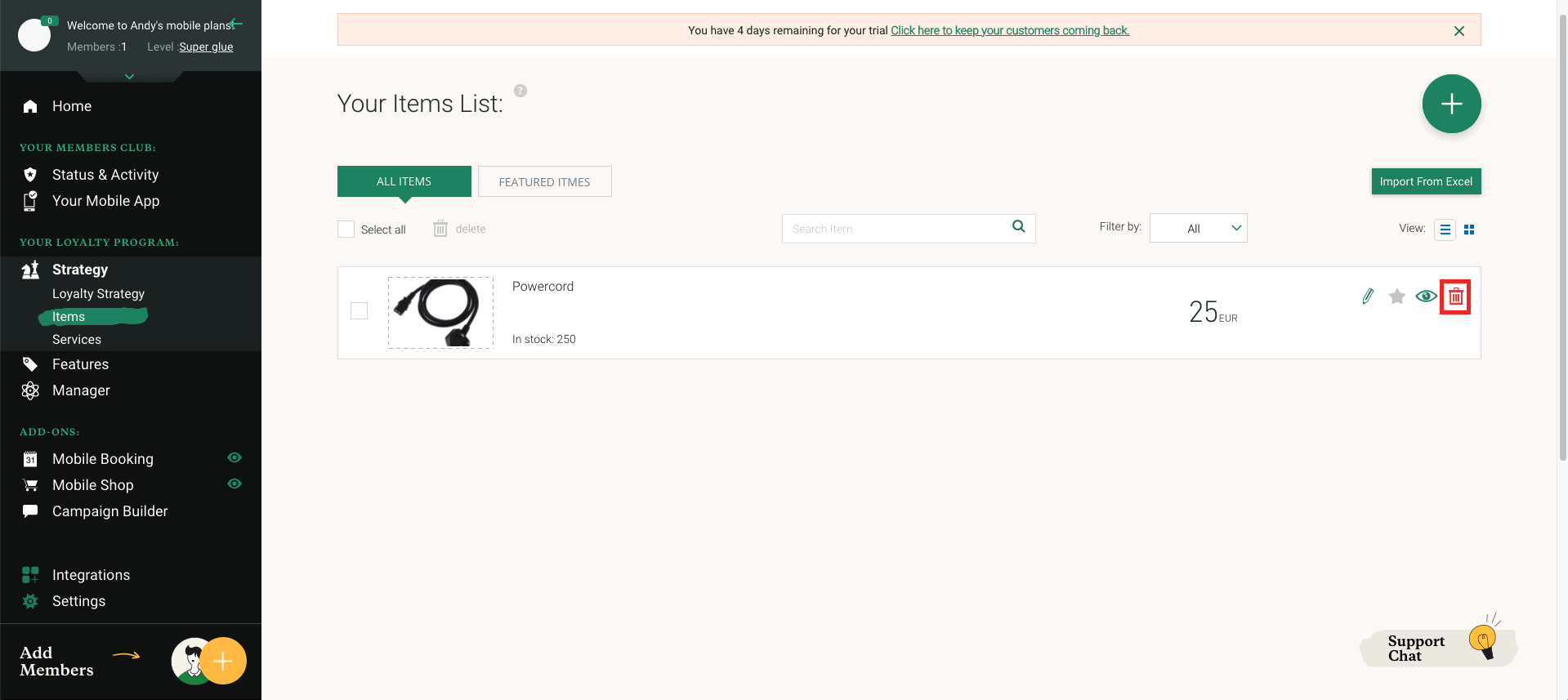 You can also import your items list from an excel file. All you have to do is press 'Import From Excel' and then select the file you want to choose from your computer.