In the Points System tab, you can activate/deactivate events that will trigger the receiving of points by clients and set the number of points that each event will grant. Once you update the events, the point system will automatically start providing clients with points based on these events.
Clients receive a notice regarding the rewards (points), keeping them waiting for the next surprise.
Under the 'Customers Earn Points/ Rewards for' tab you can edit the events' details such as the message and the number of points granted: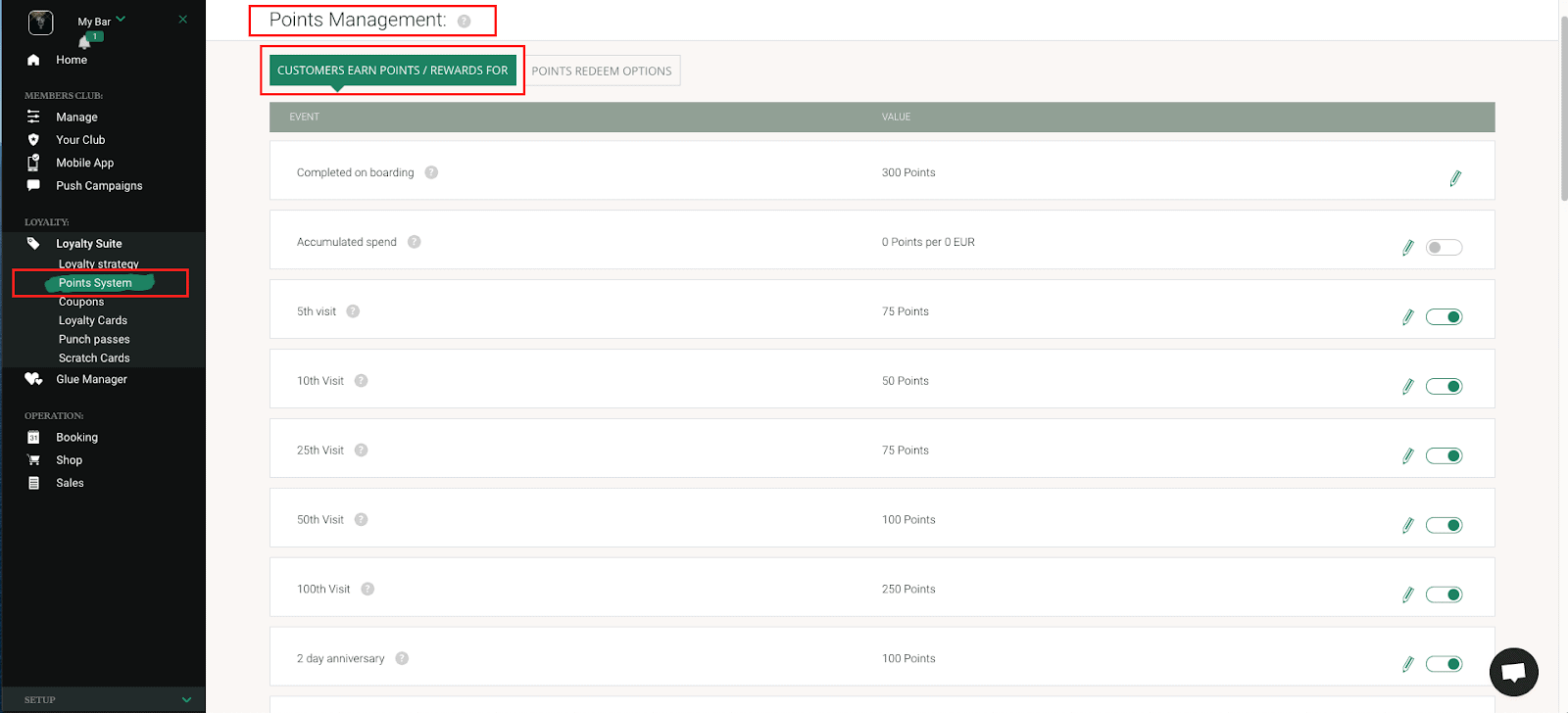 Choose the event you would like to update, amend the points if needed and the message that will be displayed. When you finish click on 'Save'

*Please note that you are not able to edit or add an actual event, you can only edit the message and amount of points to be awarded as well as the ability to activate or deactivate the reward.
There are many different events to choose from that will award points to your members from 'Using a Subscription' to 'Completing A Purchase' where you can also set points for any general purchase or award points on a points per spend format. For example, awarding 1 point per 1 dollar spent.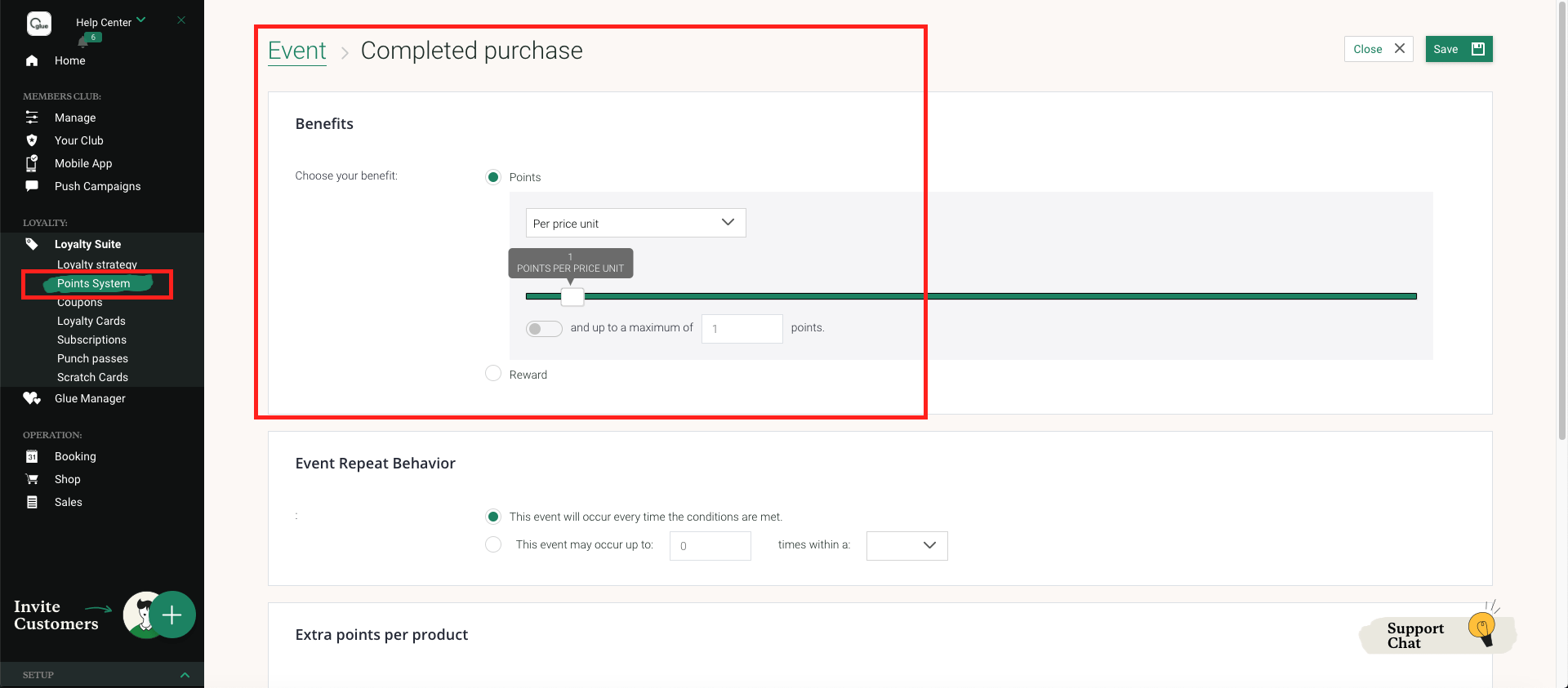 Under the 'Points Redeem Options' tab you can see and set what the collected points can be redeemed towards – products, services or any other rewards you wish to grant clients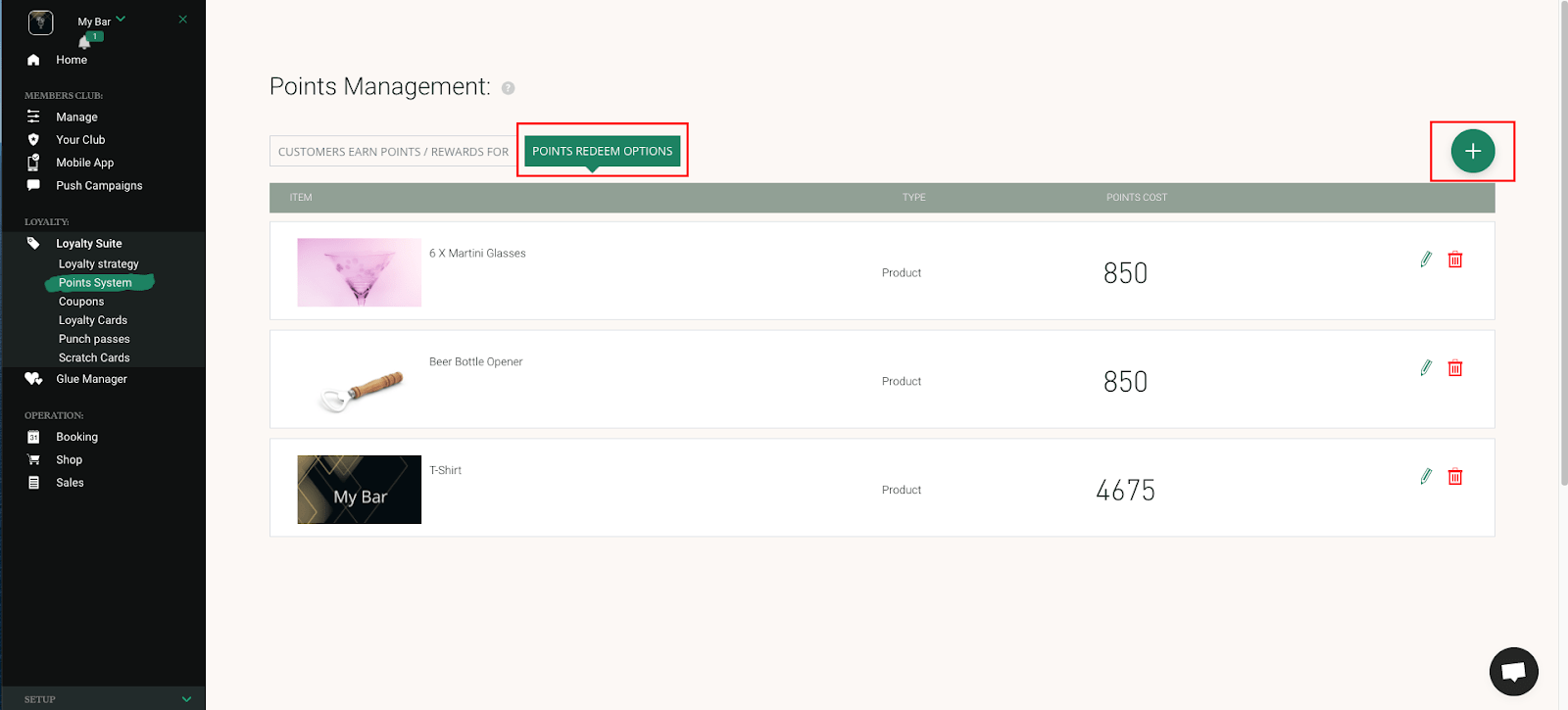 You can add the rewards that you would like to offer your members in exchange for the points they accumulate, this is essentially a points shop where you set the amount of points each product or service is worth and your members will need to accumulate that amount in order to redeem the points for that product or service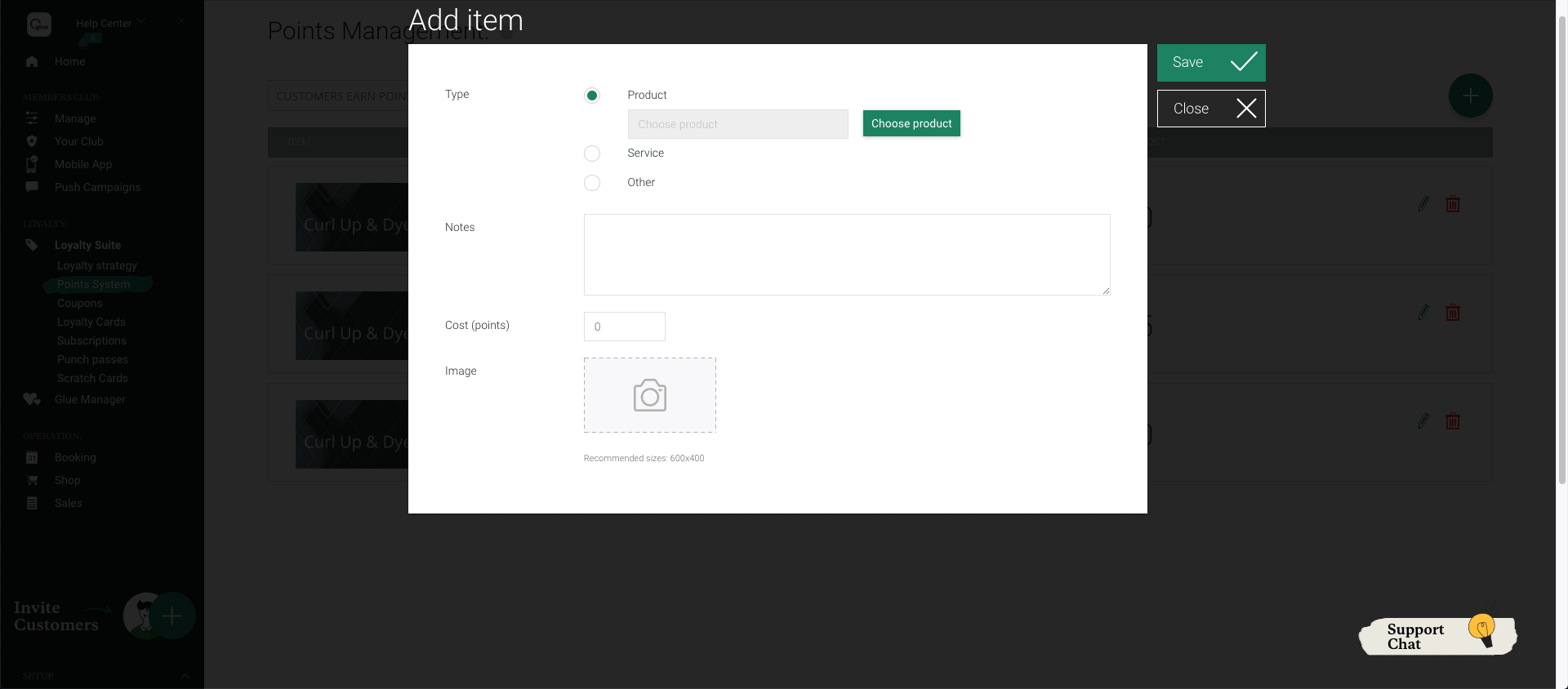 Manually Grant/Deduct Points
To manually award or deduct points from a member, please go to your members club, choose the member in question and in the actions list you will see the buttons to grant or deduct points points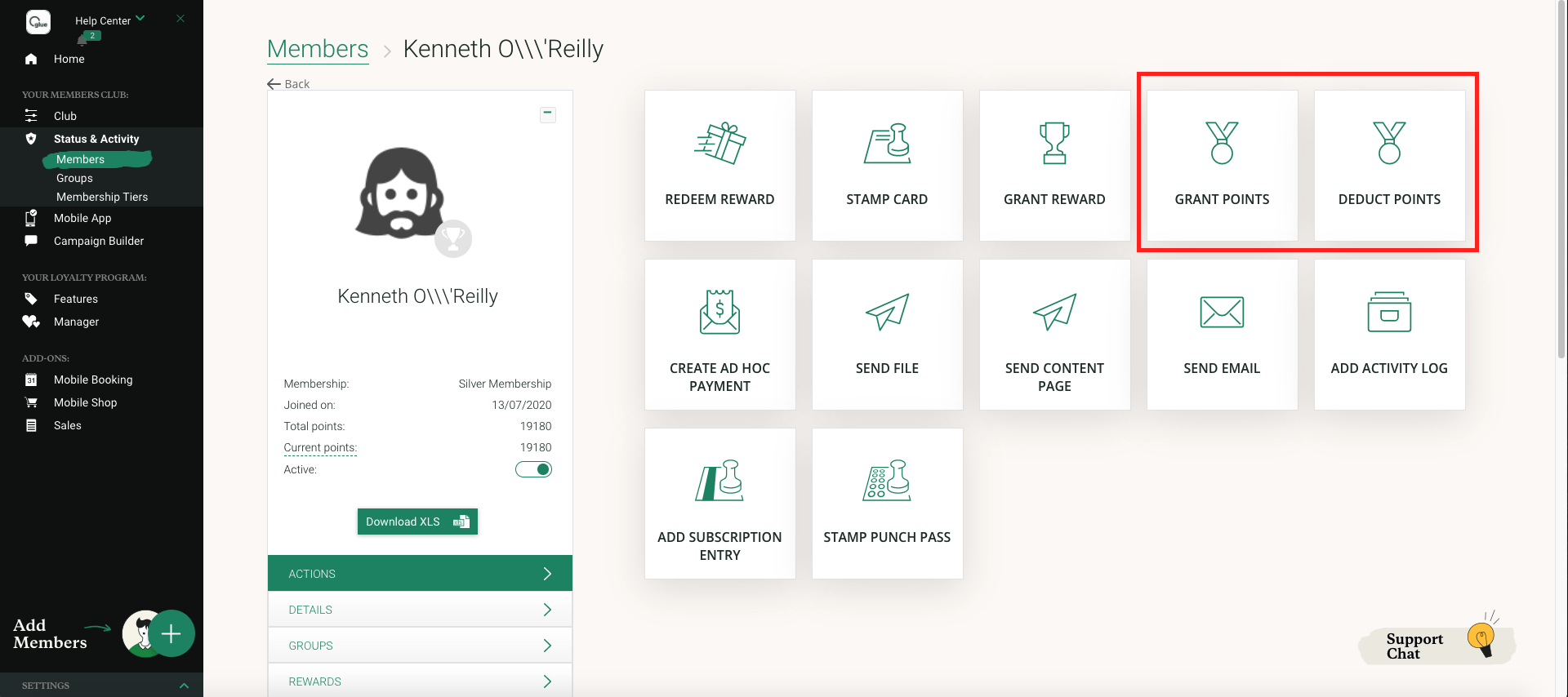 Your member will receive notification of these points along with the reason as to why they are receiving these points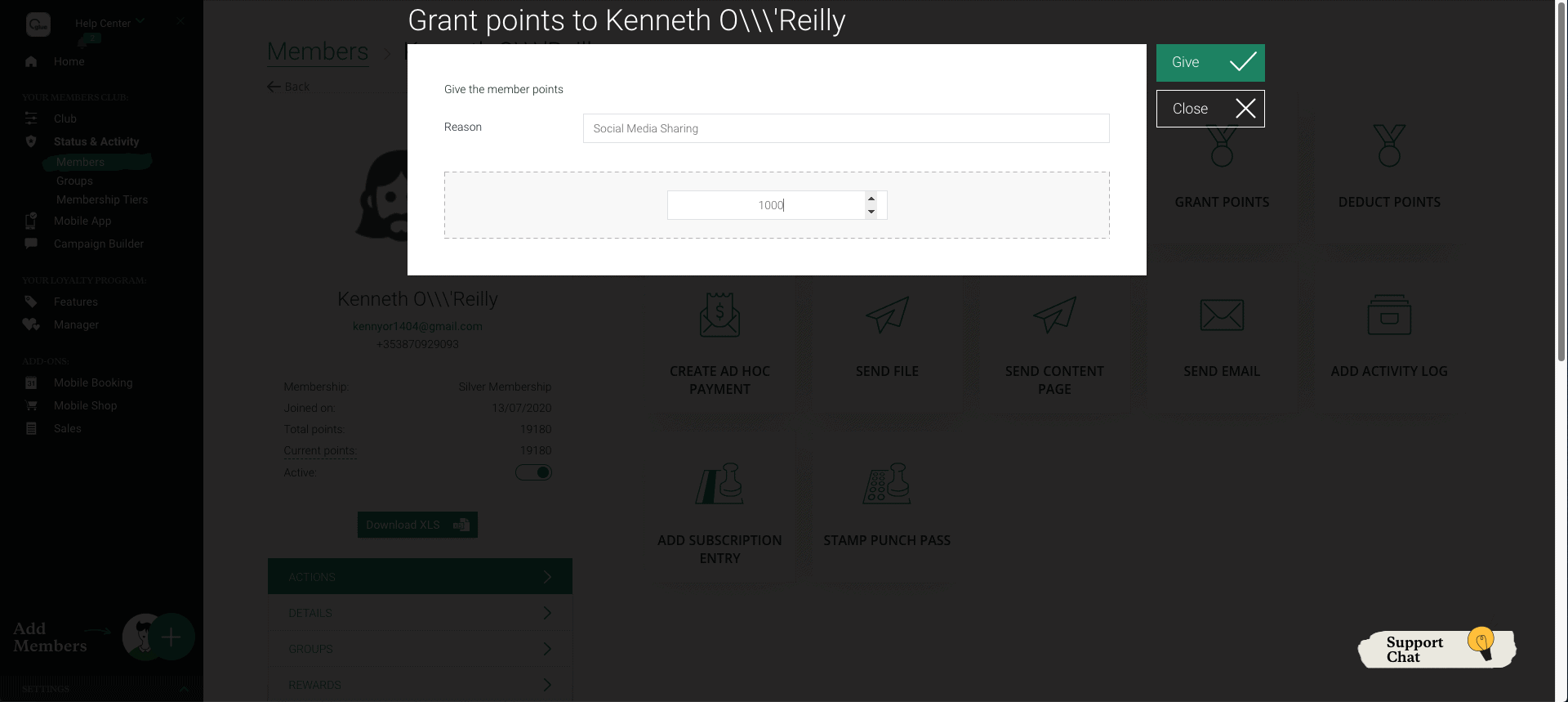 As well as the 'Actions' list to grant and deduct points there is also the 'Points History', here you can see each and every action that has earned your member any points that they have accumulated