Yep, only pay for members who join, and not a penny more!
No credit card required
for the first 14 days
No charge
for the first 7 members
As soon as you go Glue, you get:

Your Very Own Branded Members Club

A Branded Mobile App (iOS, Android)

A Full Suite of Loyalty Features

Marketing and Growth Features

Glue's Automated Loyalty Manager

Full control over Glue's work
No credit card required for the first 14 days
No charge for the first 7 members
Usually suitable for larger companies with 6 digits annual revenue.
Why pay a fixed price,
when you can pay per usage?
Why pay a fixed price,
when you can pay per usage?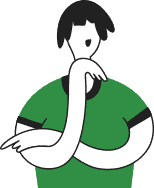 All tiers include the following product
features and abilities:
All tiers include
the following product features
and abilities:

Complete CRM – A flexible, features-packed CRM, import from existing CRM or Invite customers manually
Unlimited members and groups – Store as many leads and contacts as you wish at all times
Actionable Data – Receive purchase and behavior tracking that will help you achieve effective targeting
Members self-registration – Enable customers to self-register on their mobile device wherever they may be
Bulk invite – invite any number of customers you like at the same time, save time and make your life easier
Smart tagging – Define and reach out to a specific section of your customers according to gender, age, preferences and so on
Flexible Membership Tiers – Encourage repeat business, tailor tiers and conditions to your business, customize your tier rewards to suit your goals
Exclusive Club Option – Limit access to your club to preferred customers only by requiring a username and password

Glue Online Listing – Experience, share, promote and review your business on Glue's market
Google Ads Campaign – Let Glue's automatic AI create your ideal Google ads campaign according to your defined goals and budget
Mobile Notifications Campaign Builder – Create an effective marketing endeavor with tailored push messages sent directly to your customers' phones
Geo fencing – generate walk in business by targeting customers who are near your business right now and making them an offer too good to pass up
Smart customer targeting – Tailor your marketing efforts specifically to your immediate needs by reaching out to specific customer groups
Customer ratings & reviews – Use feedback from your satisfied loyal customers to increase your appeal and generate new business
Referral program – Encourage and motivate existing clients to recommend you to their circle of friends and family

Full Loyalty Features
Suite
Loyalty offering content generation – Get a loyalty strategy tailored specifically to your business and goals
Points management system – Increase loyalty and traffic with the most valuable, revenue increasing proven loyalty tool
Coupon program – promote your products and services with A super-easy digital Coupon Creator tool and a variety of flexible offers to help you.
Digital gift cards – Encourage purchases by making your customers lives easier with digital gift cards they can send their loved ones in a click
Digital loyalty cards – Give your customers rewards and incentives with loyalty cards that best fit your business, right on your customers' phone
Pre-paid multi passes – Increase customers' lifetime value and loyalty and prevents them from window-shopping at your competitors with prepaid punch passes
Recurring Revenues (Subscriptions) – Increase average revenue per customer and spend less time dealing with payments with prepaid subscriptions
Subscribers Check-in (QR, Location) – Cut down on costs and help your businesses run smoothers with digital check ins for your customers
Play-to-win games and Scratch cards – Motivate your customers' purchases with fun activities and rewards that'll keep them coming back

Mobile Shopping
Experience
Complete mobile shopping experience – Add another revenue channel and give your customers the ease and convenience
In-cart redeeming and discounts – Make your customers special offers and allow redeeming while in cart to motivate additional purchases
Shipping calculator – Set shipping rules, based on location cost and regulations
Order in advance – Gain traction and promotion for planned products with advance orders
Secure credit card processing – Keep your customers and your own financial details safe according to the strictest security standards
Automatic inventory tracking – Keep stock of your stock with automatic reporting and alerts when running low
Mobile payments and tablet point-of-sale app (iOS, Android) – Join the future of payments with a variety of digital POS options
Buy now, pay later – Allow select clients to defer payments, set automatic reminders and payment requests

Automated
Loyalty Manager
Automatic loyalty strategy builder – Let Glue tailor the perfect strategy to bring your customers back without you having to lift a finger
Automatic weekly engagement plans – View detailed planning of loyalty features and rewards sent to each of your customers according to their behavior and your goals
Success tracking and self-optimization – Follow Glue's loyalty driven results and the adjustments it makes to get the maximum out of your loyalty program
Self-run rewards, coupons & points – Fully automatic and hassle free deployment of the most effective loyalty features in the market today
Complete access to all of Glue's work –  strategy, content and features, make any changes you like at any point
Stay on top of your loyalty –  comprehensive, easy to understand reports of Glue's loyalty program's impact on your business

Mobile Booking
Experience
Online & mobile booking system – Create a digital system for your customers to book your services at any time, from any device
Choose from multiple services – Show your complete list of products and services available for your customers
Choose from multiple employees – Let your customers choose which of your employees they would like to receive your services from
Automatic reminders – Avoid no shows and keep your schedule full with automatic reminders about bookings
Google Calendar, Outlook, iCal sync – Easy and simple schedule integration with other calendars for fluent and efficient use
Mobile and tablet schedule management app (iOS, Android) – Manage and edit your bookings and schedule anytime, from any device