To add Staff members to your Glue admin account and grant them permission to manager and reward your customers, simple visit the Settings section on the bottom left-hand of your workspace screen. From here, select Staff and begin adding and editing your employee list.
Create a new employee (by clicking the Green circle with the plus icon in it), or click an employee to edit their personal details, the employee working hours and update any connected services to each employee. 

Simply click the switch to activate or deactivate services for each employee. This will allow clients to book this specific service for this specific employee.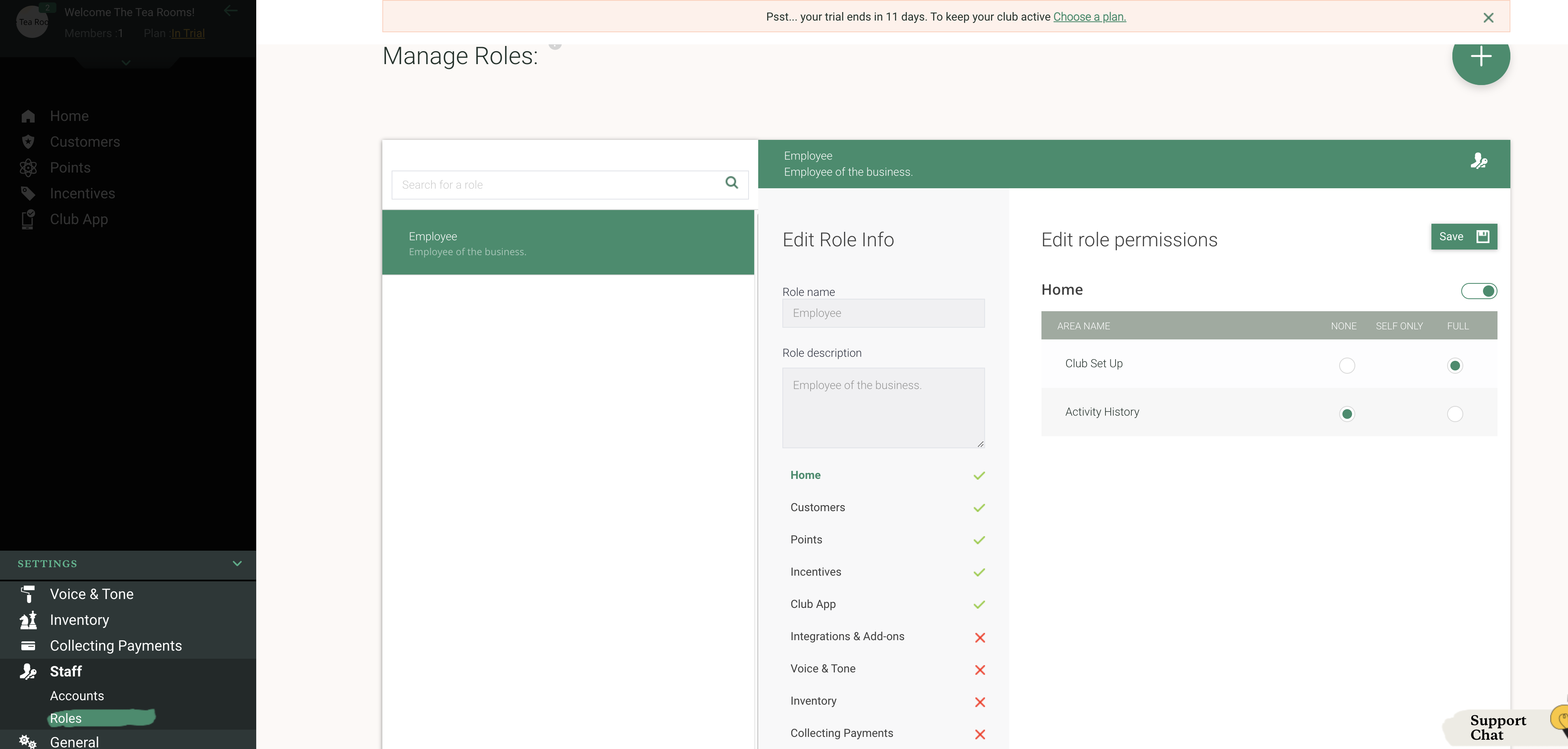 .