A Loyalty Program For Your Small Business
Increased revenue and customer retention should be the number one priority for every small business owner. Building an established brand requires a lot of sacrifices, time, and energy. So, loyalty programs are the best option when your goal is to elevate your business.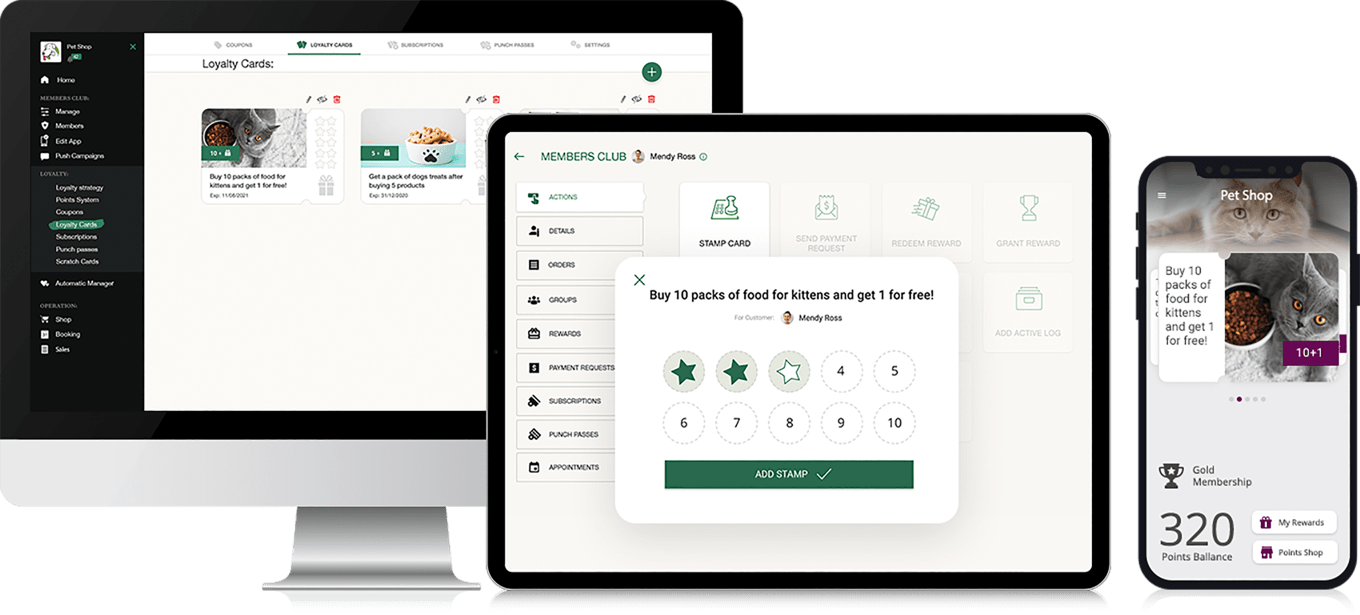 Loyalty programs for small businesses may seem like an extra expense, especially if you are new to the market. But, we assure you that this is not the case. In today's digital expansion, getting a loyal program can do wonders for your business. 
Setting up a loyalty program can be a tedious task when you choose the wrong provider. Most platforms require you to undergo long and exhausting processes before they set you up. You will need to give a lot of information about your business, product, or service, and often, this will take a lot of time.
However, when you're running a small business – every minute counts!
We are aware of this, and that is why Glue Loyalty is here to help you and your business in the most efficient matter.
With Glue, getting started is a walk in the park! 
Additionally, the platform is easy to use with the most affordable prices on the market.
How does Glue Loyalty work for small businesses?
There are excellent features and amenities that Glue offers to small business owners, such as branded members club, Club Growth & Marketing, Full Loyalty Features Suite, Mobile Shopping Experience, Automated Loyalty Manager, and Mobile Booking Experience. 
The loyalty programs for small businesses offered by Glue is divided into six industries that we're currently covering: 
Your Retention Rates Start Rising Today!
Loyalty programs for small businesses like Glue offer much more than just a service.
The advantage of using a loyalty program for small businesses is the return of investments. You will get a higher revenue, more customers, and feedback on what you should do to improve your work.
Investing in a loyalty program is a wise choice because it is proven to be highly effective. A great number of businesses are leading the way by implementing a small business loyalty program. The numbers don't lie, these programs are a ray of sunshine for businesses looking to increase their overall success.
Dreaming big and expanding your business is just a few clicks away. So, don't miss this opportunity and take advantage of the opportunity and grow your business.