Arrange, cancel, and track both your own bookings and your clients' mobile bookings at any time, in your online calendar of choice. Manage your service types, working hours, and employee availability by simultaneously scheduling multiple employee agendas.
Easily manage all bookings (schedule, edit and cancel)

Handle multiple employee calendars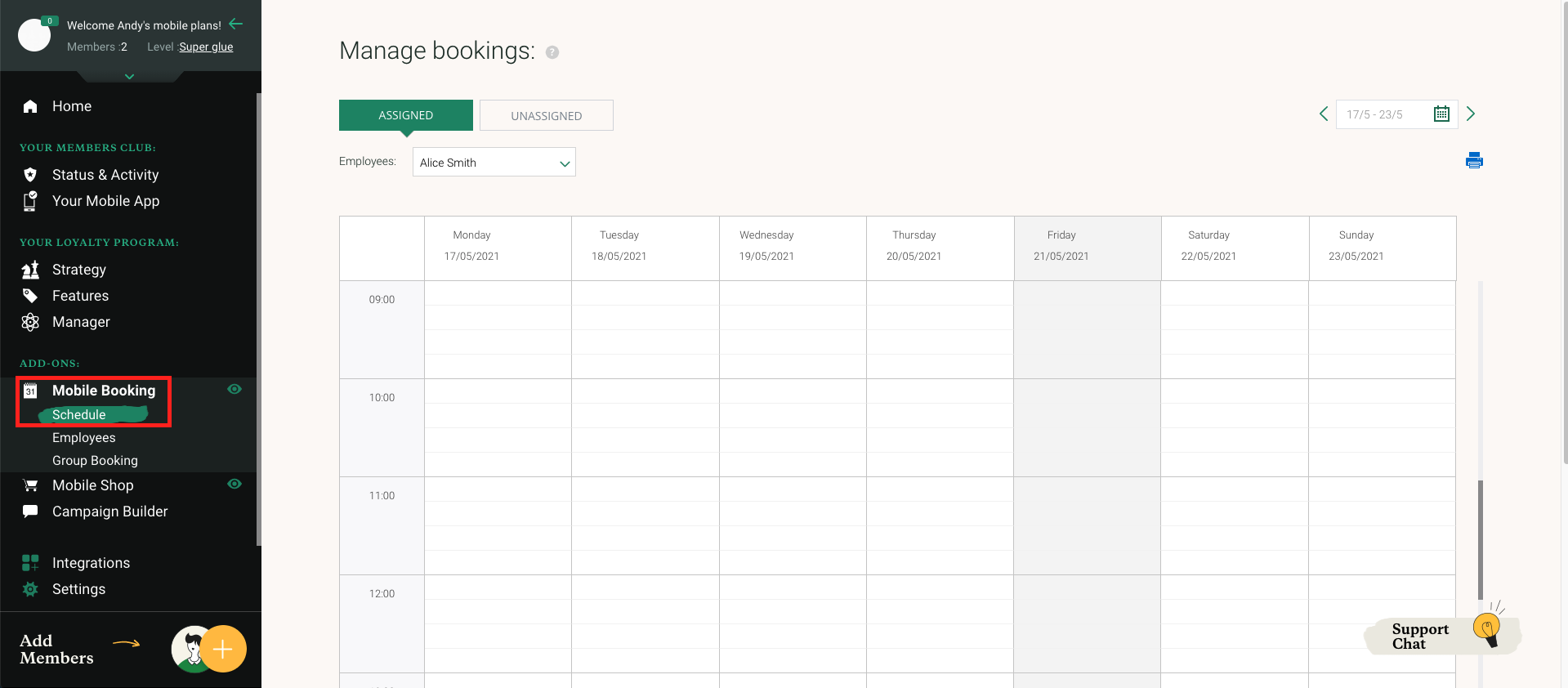 Allow clients to easily book and reschedule appointments with you or your employees, or sign up for events and classes anytime and from any smartphone or tablet (Android & iOS). With a list of services and booking options, clients can choose the service, time, and employee of their choice. Payments can be collected upfront as part of the booking process. 
Fast, independent mobile booking

Accessible anytime, from anywhere

Available for all Android & iOS devices
You can also sync your existing online calendars for each staff member by scrolling down, to the "sync existing calendar" section, select the staff member, click on the sync icon and select the calendar you wish to align. You can choose Google, Ical and Outlook.

To Sync ical, for example, please select the ical option on the next screen. You will be prompted to enter your Apple ID/email address and then to generate a temporary password in order to access your Apple calendar; The full instructions on how to generate a temporary password are contained in the link provided here
Once you have generated the password, enter it into the box provided and the next screen will give you the option to select the Apple Calendar you wish to sync with.