Add different shipping rules for different user locations in your mobile shop.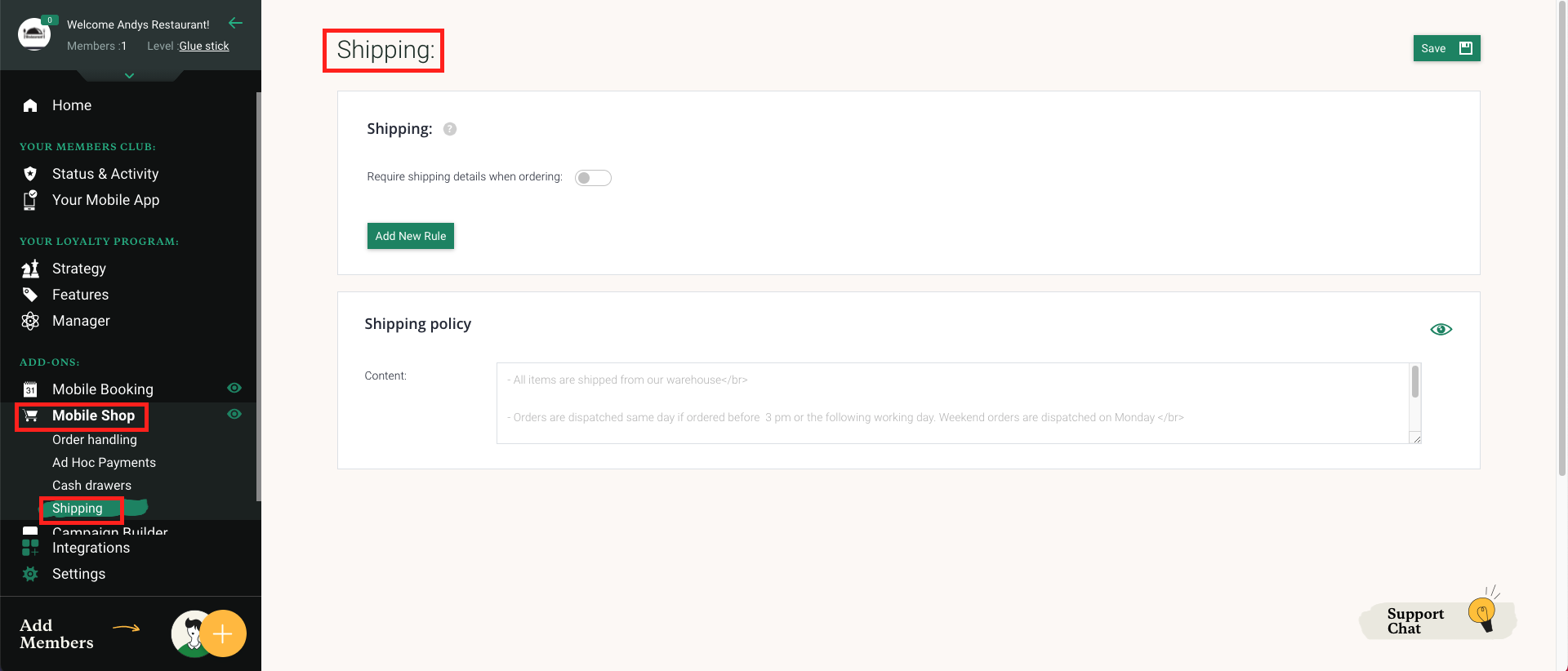 To create a new rule simply click 'Add New Rule' under the "Settings" tab.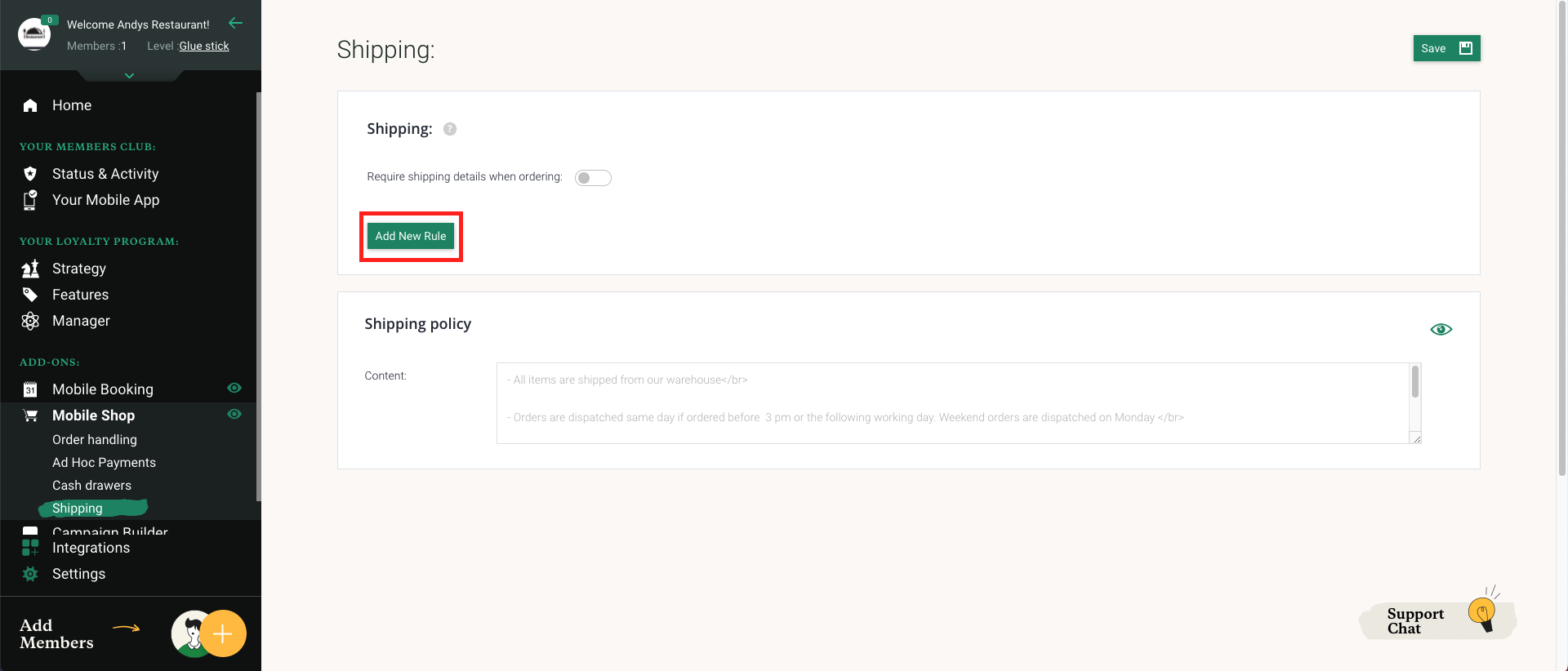 Then, submit the Rule Name – which can be also the shipping destination (it's for your internal use).
Under Destination – find your targeted country out of the list of countries. You can add several countries under each shipping rule.
Choose a PRICING TYPE and submit the label for it under the SHIPPING TYPE field. This will determine how your shipping will be calculated: whether it's free, fixed rate, by weight, or by price.
Free shipping and Fixed rate
If you choose the Free shipping or Fixed rate as your PRICING TYPE, you will need to additional submit the DELIVERY TIME IN DAYS and how much it will cost (Free shipping will obviously cost 0 USD).
By weight
The weight will calculate the shipping costs based on the total weight of the purchase.
Same as before, submit the label, the DELIVERY TIME IN DAYS.
Then, fill in the fee for each weight range. You can add as many weight rages as you need.

By price
The last option is to charge shipping based on Price ranges.
This means that the shipping cost will be determined based on the total price of the shopping cart.
Same as before, submit the label and the DELIVERY TIME IN DAYS. Then, fill in the fee for each price range. Unlike the weight, the additional cost here will get lower as the total price increases.

You can delete a shipping method by clicking on the x.
When you are finished, click 'Save'.