In the Home  of your workspace, you can see the total amount of members in your members club, yesterday's revenue and yesterday's interactions at the top of the page.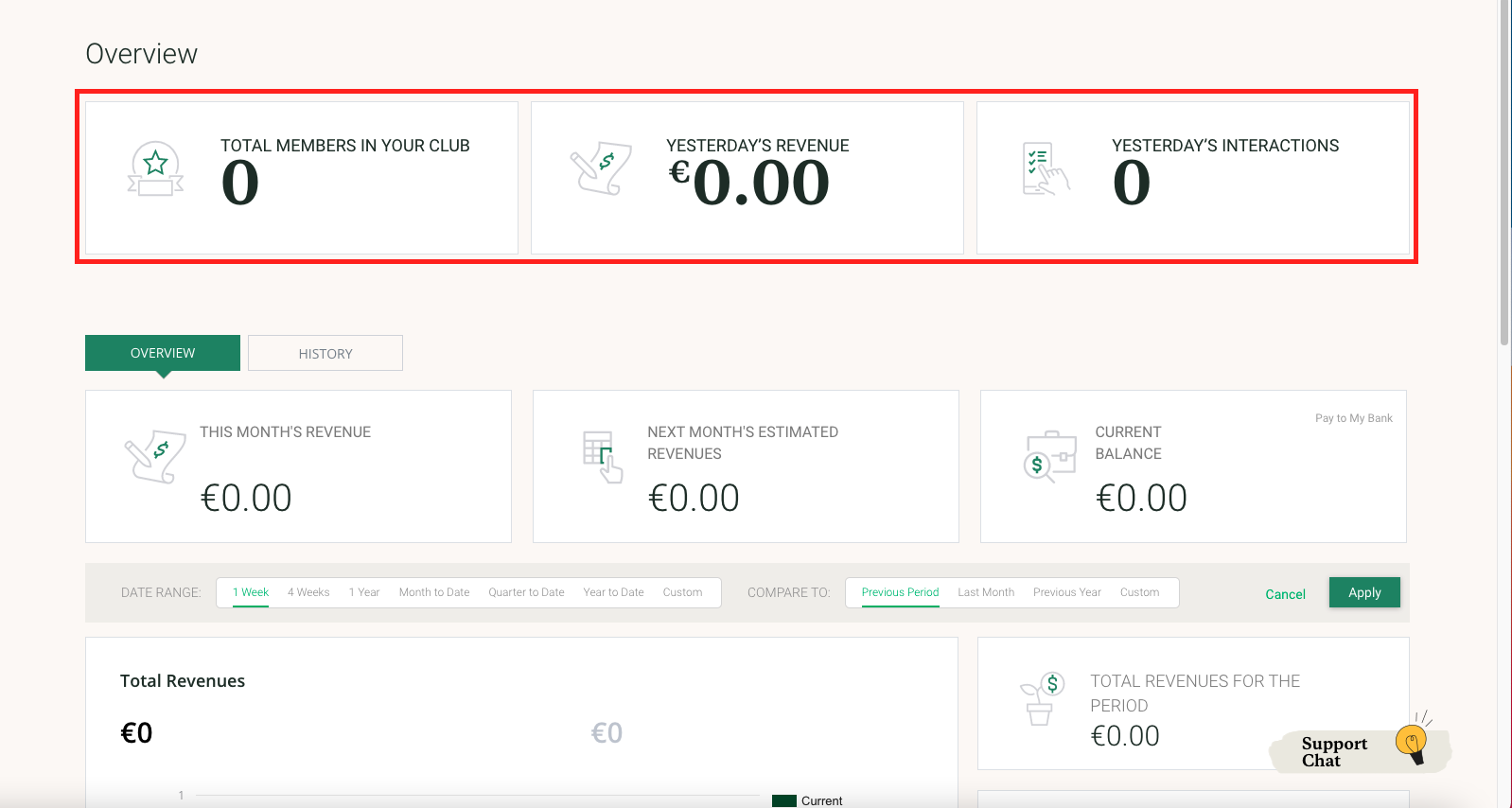 Scrolling down further it goes into more detail such as the total revenue for the month, next month's estimated revenue, your current balance etc.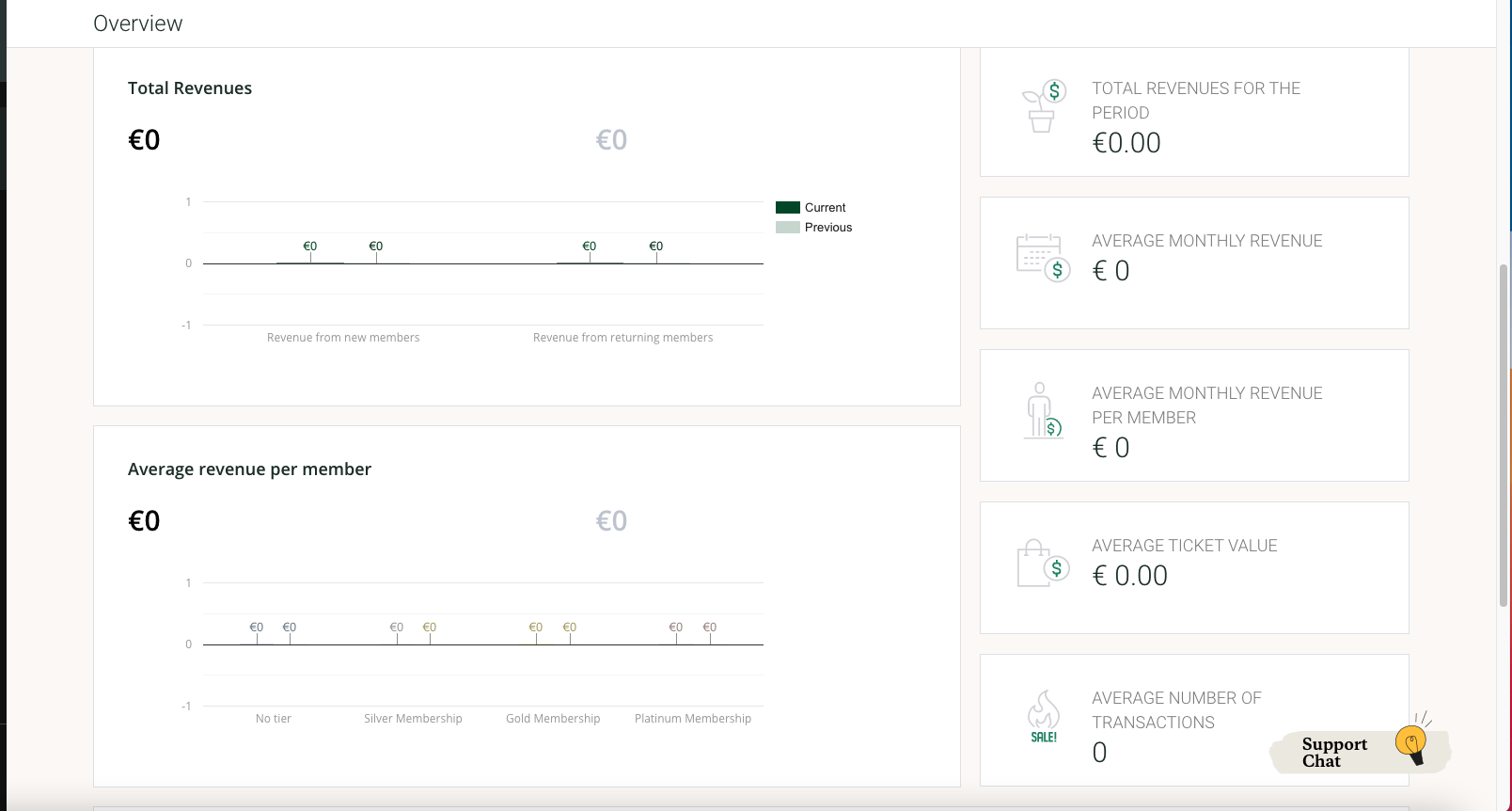 You also have a History tab and in here you have a record of all orders of your products and services saved here along with the invoice number, cost and the date and time it was created.