When a customer purchases an item from your points shop, this is how they can claim their purchase:
In your members club app they will need to open the Points Shop. They can do this by pressing on the 'All Pages' icon and then press on 'Points Shop'. If you have the 'Generating Repeat Business' layout enabled they can press on 'Go To Points Shop' instead.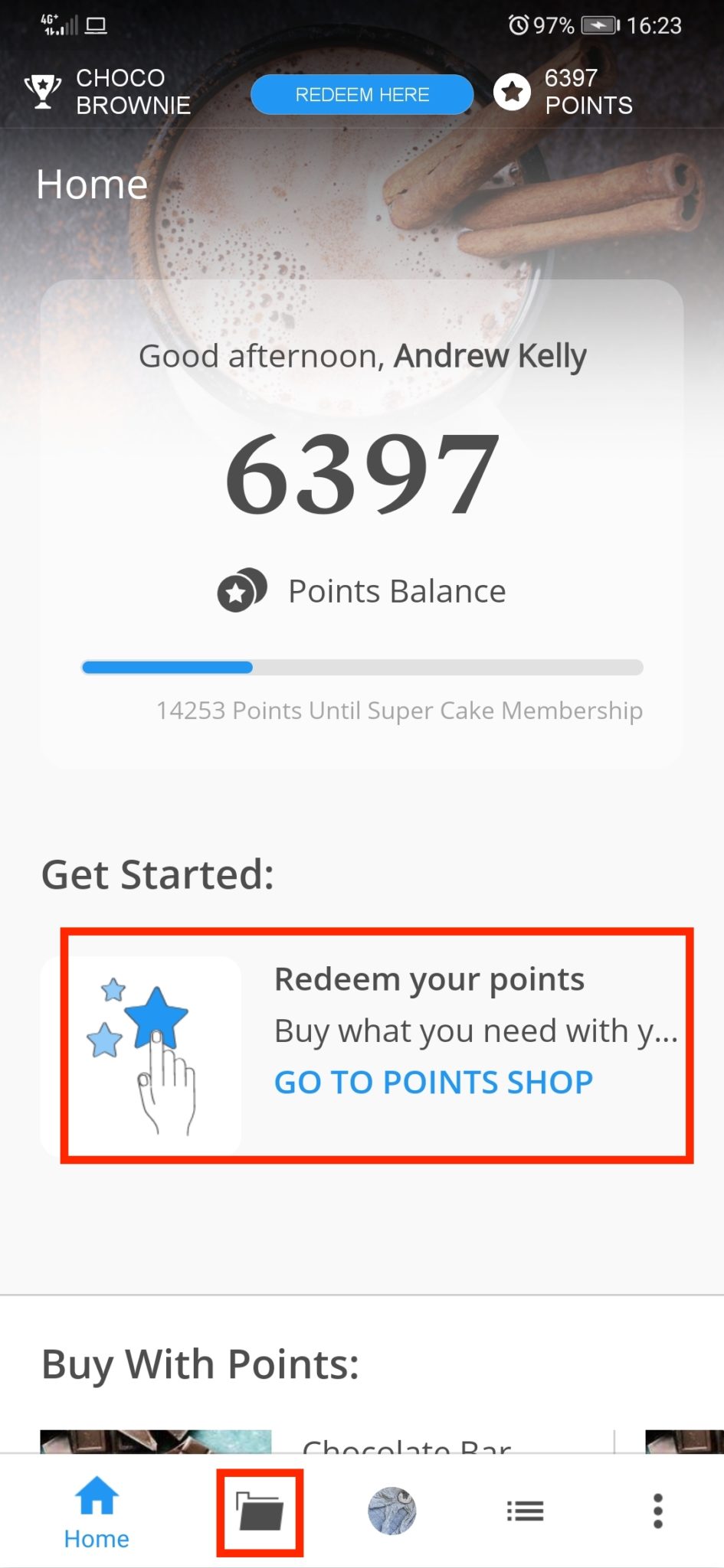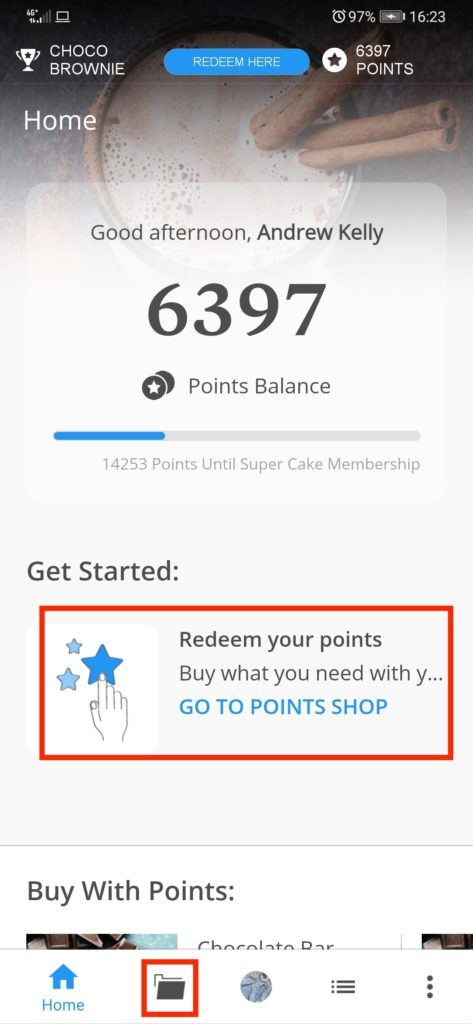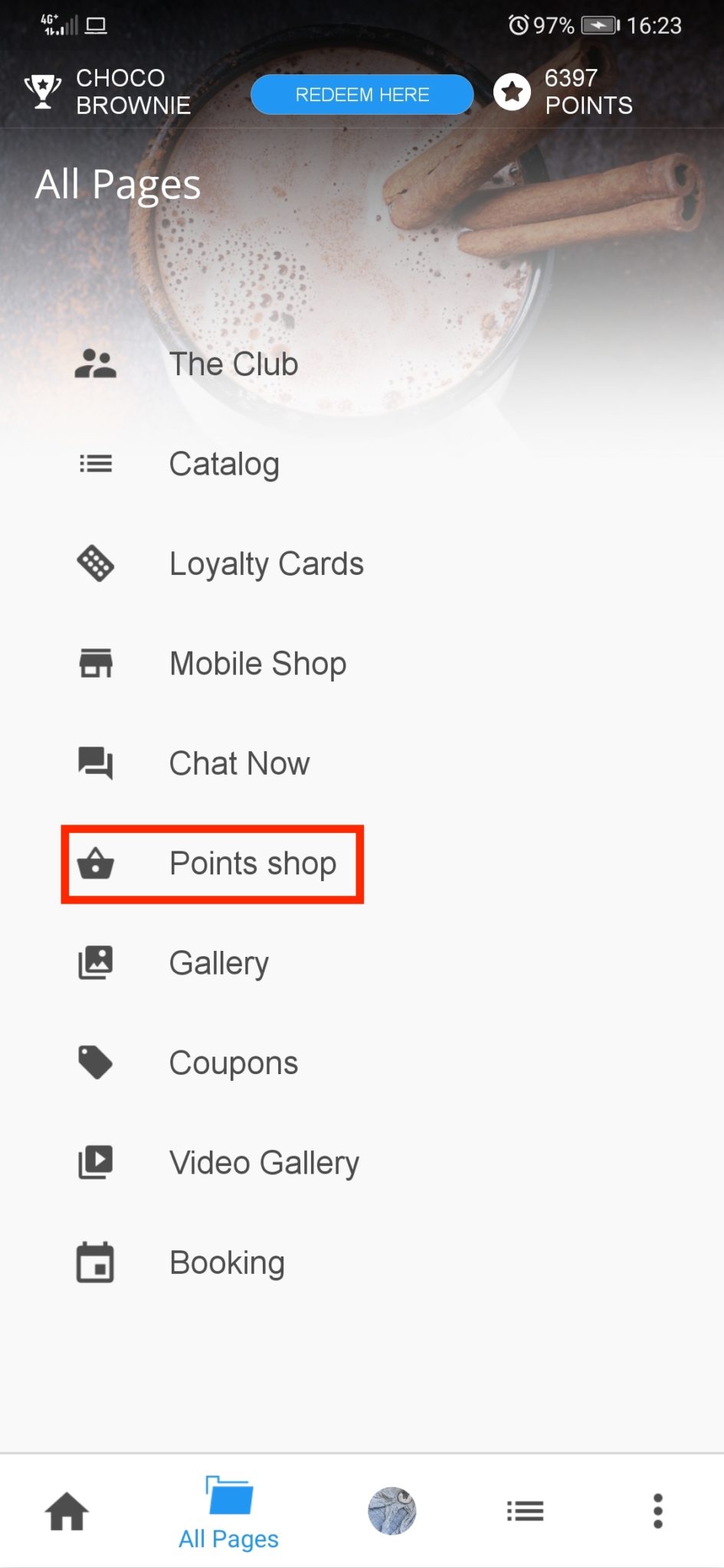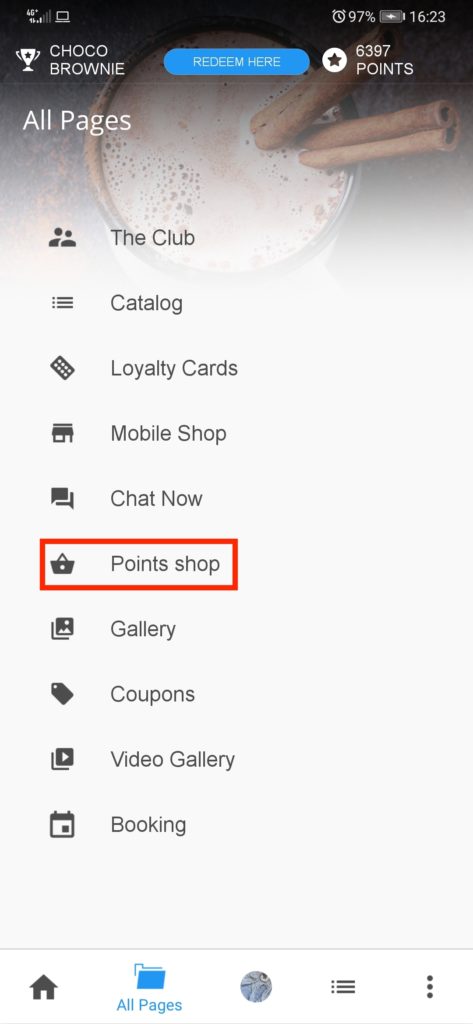 Once in the points shop your customer simply needs to press 'Buy Now' and then confirm the purchase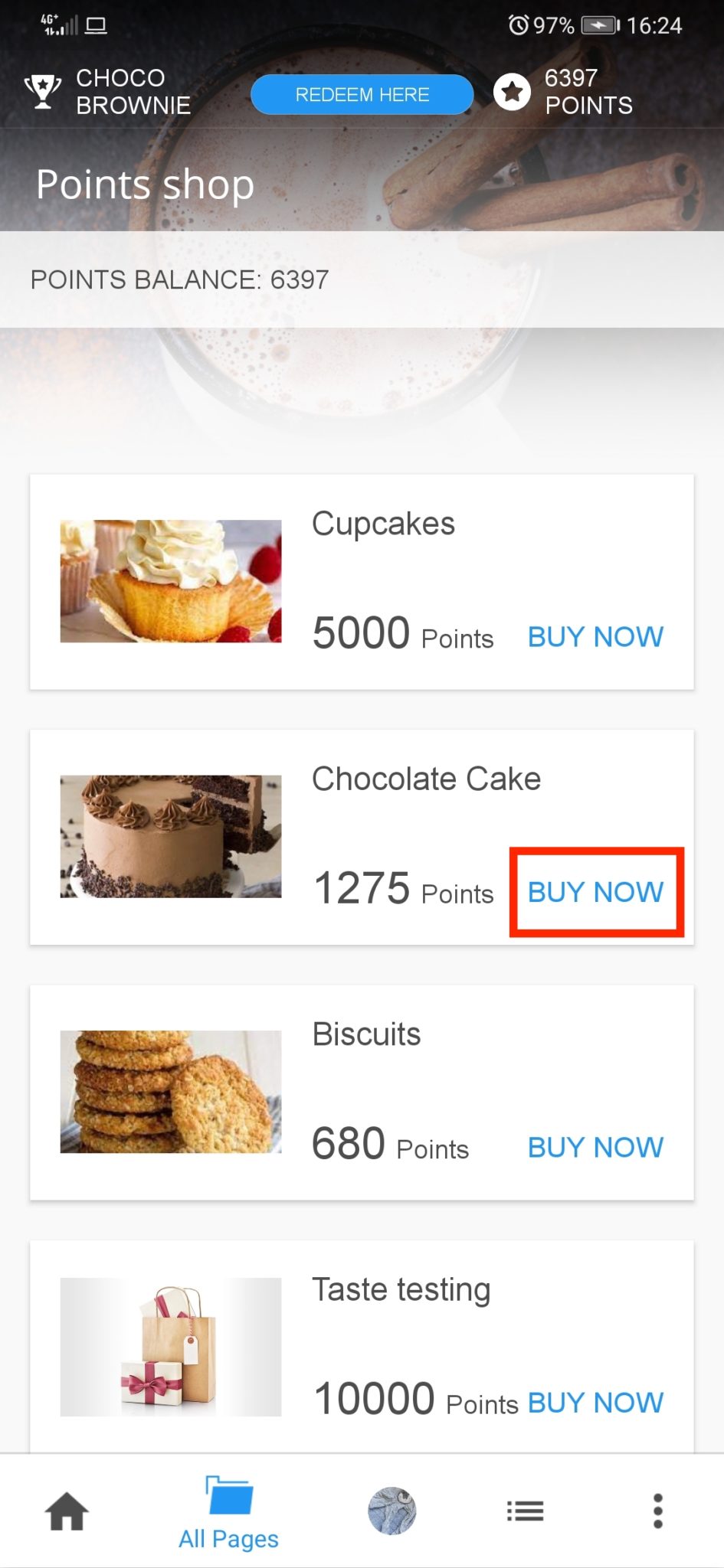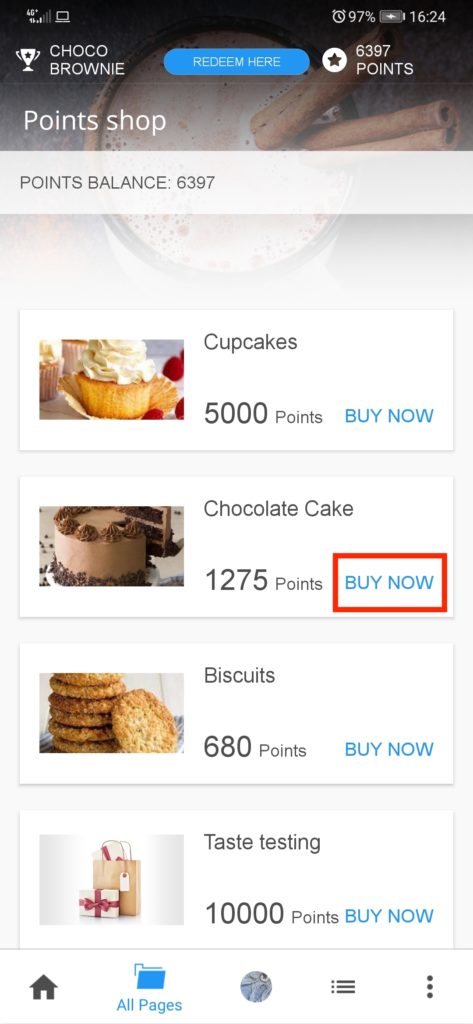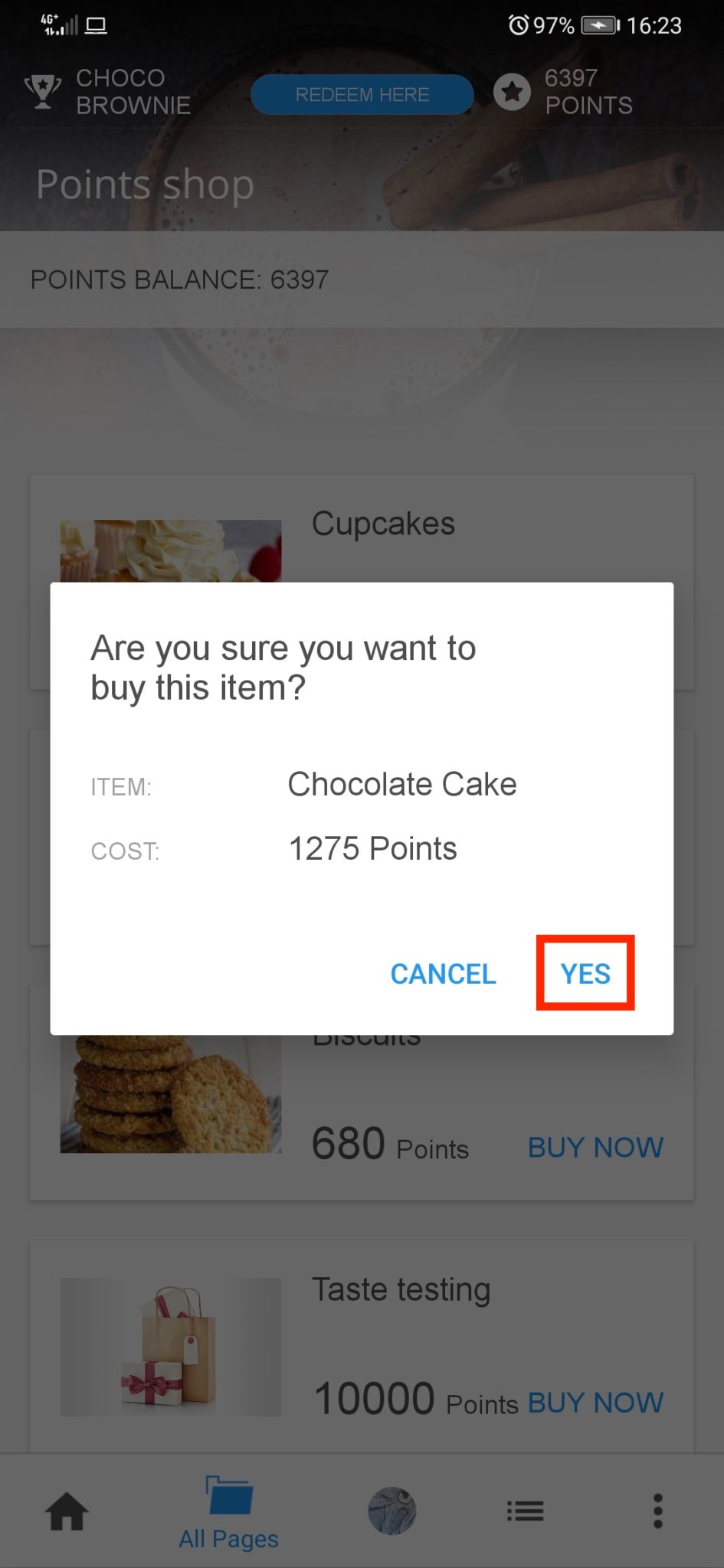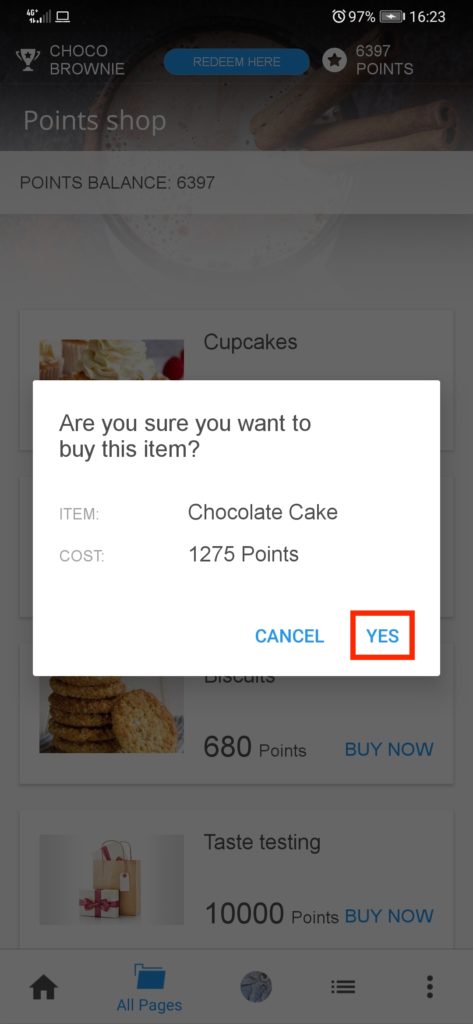 Once the purchase is confirmed all your member has to do next is click on 'Redeem Here' (This can be located at the top or bottom of the screen depending on your layout. To see how to edit your Layout, click here)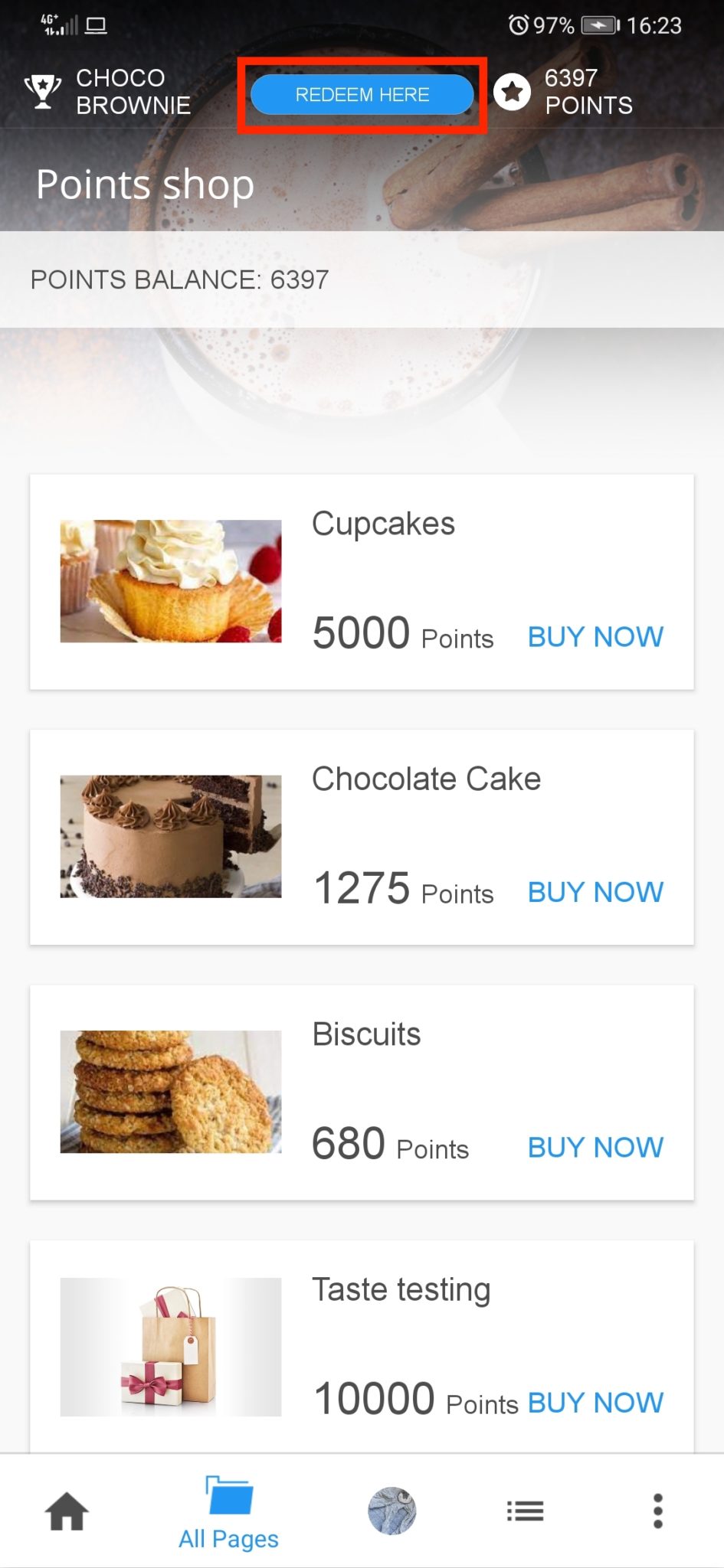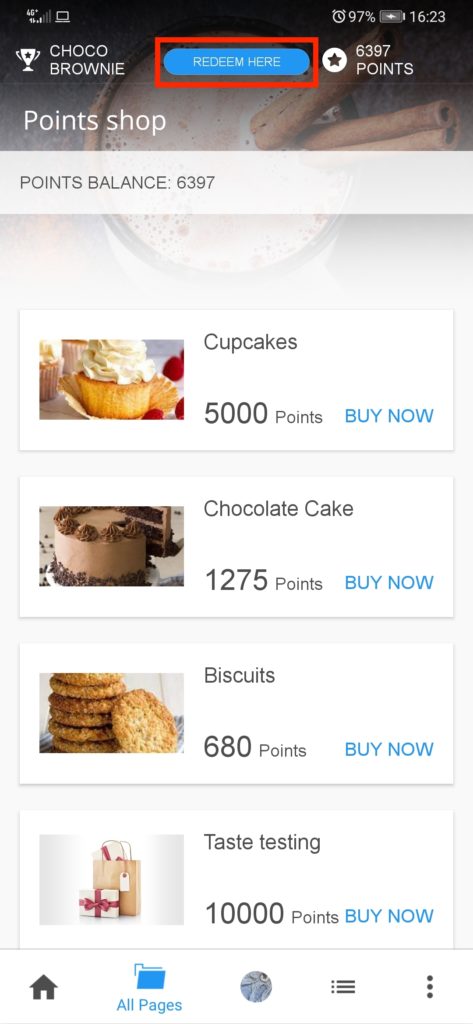 Next your member has to click on the item that they bought.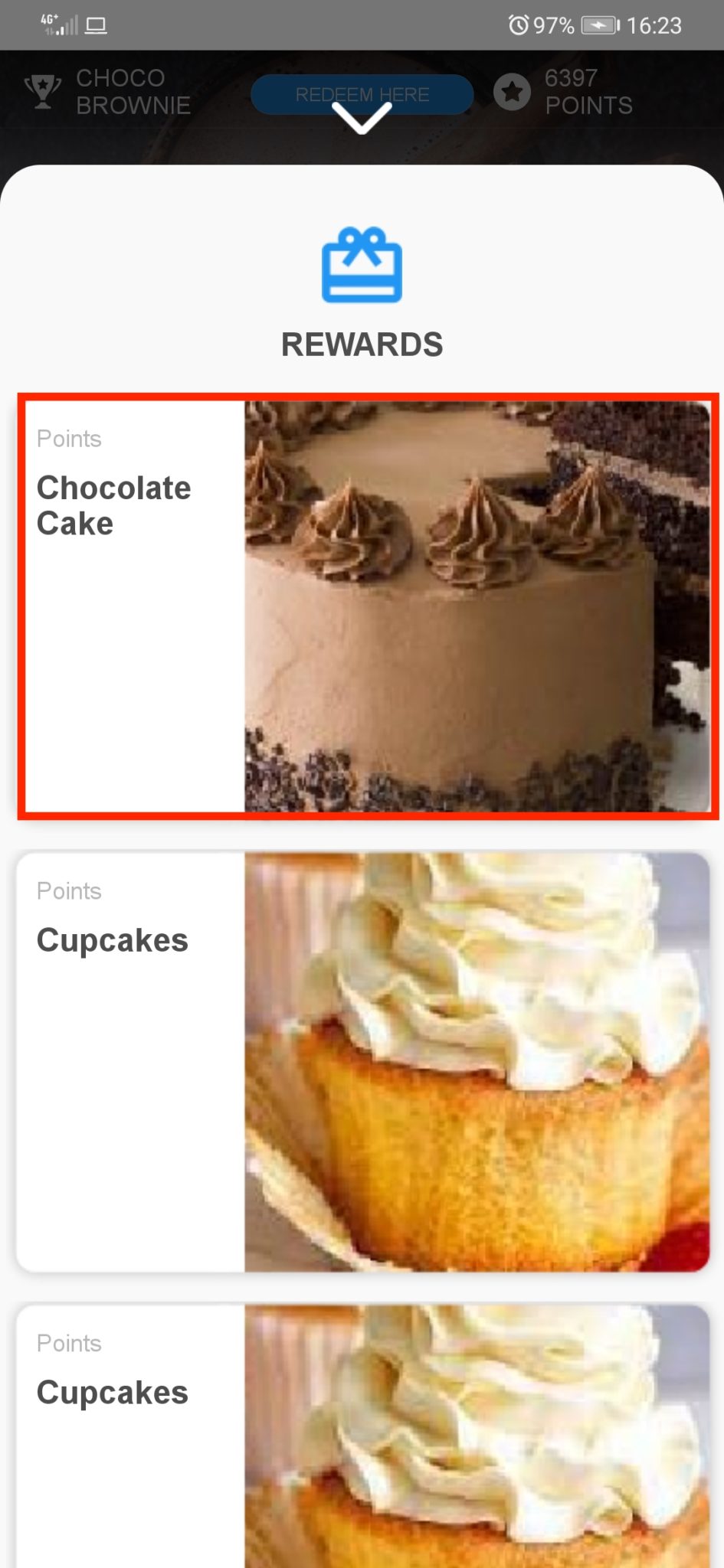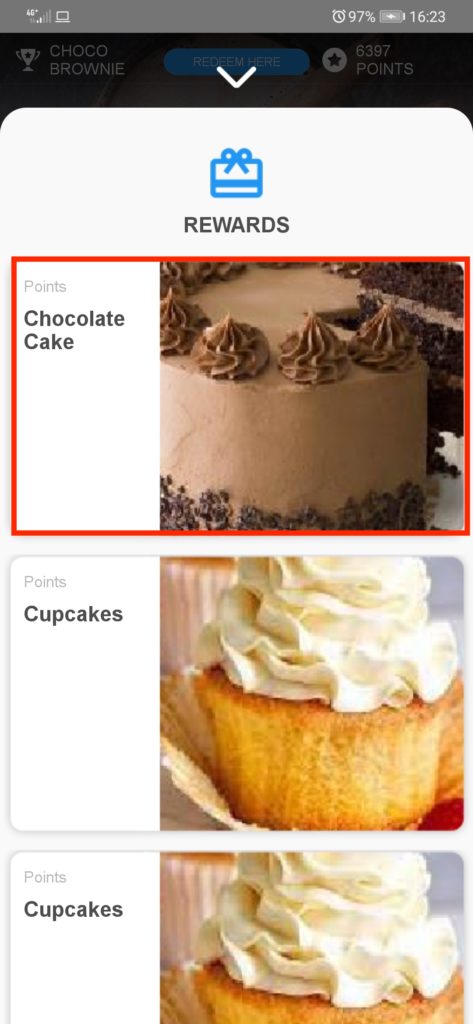 And they will receive a QR code and a Personal Code. This is to allow your customer to come to your store and receive the product/ service in person. To redeem the purchase simply scan the QR code with the QR code scanner that is built into our Glue Admin App. (To see more details on the Glue Admin app please click here)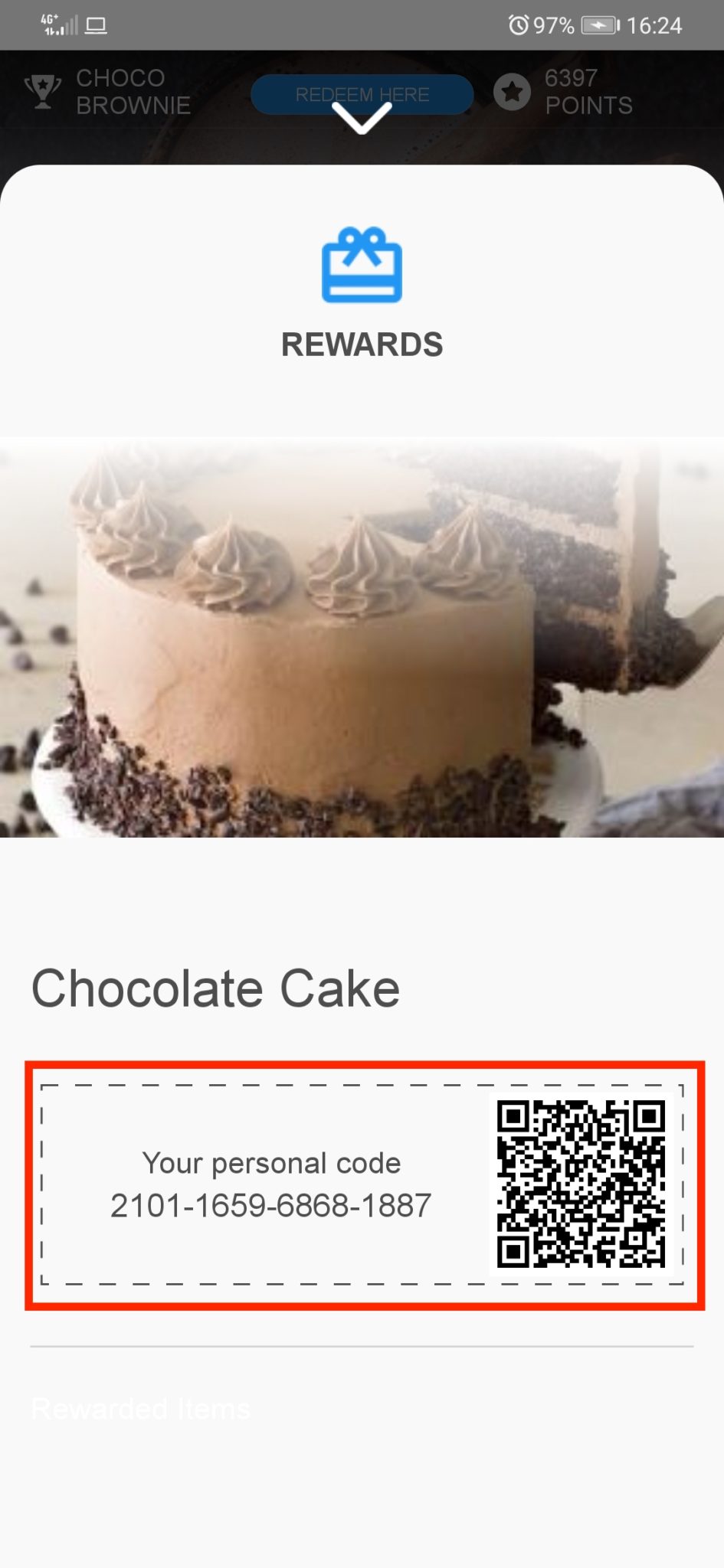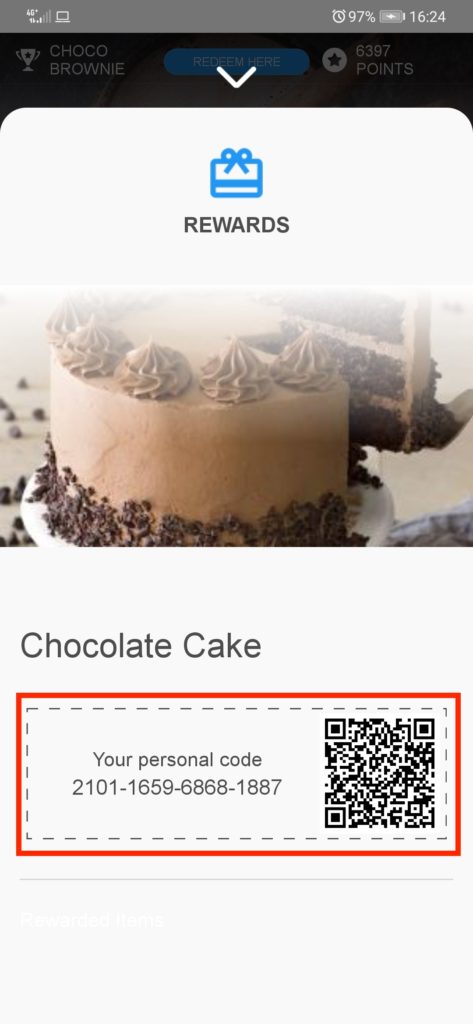 Alternatively, if you are an online shop or your customer would rather the product to be shipped out to them, they can claim the purchase through the Mobile Shop (To see more details on the Mobile Shop please click here).
Al your customer needs to do is click on the 'All Pages' button again and then select 'Catalog' from the list (To see how to create your own Catalog, please click here)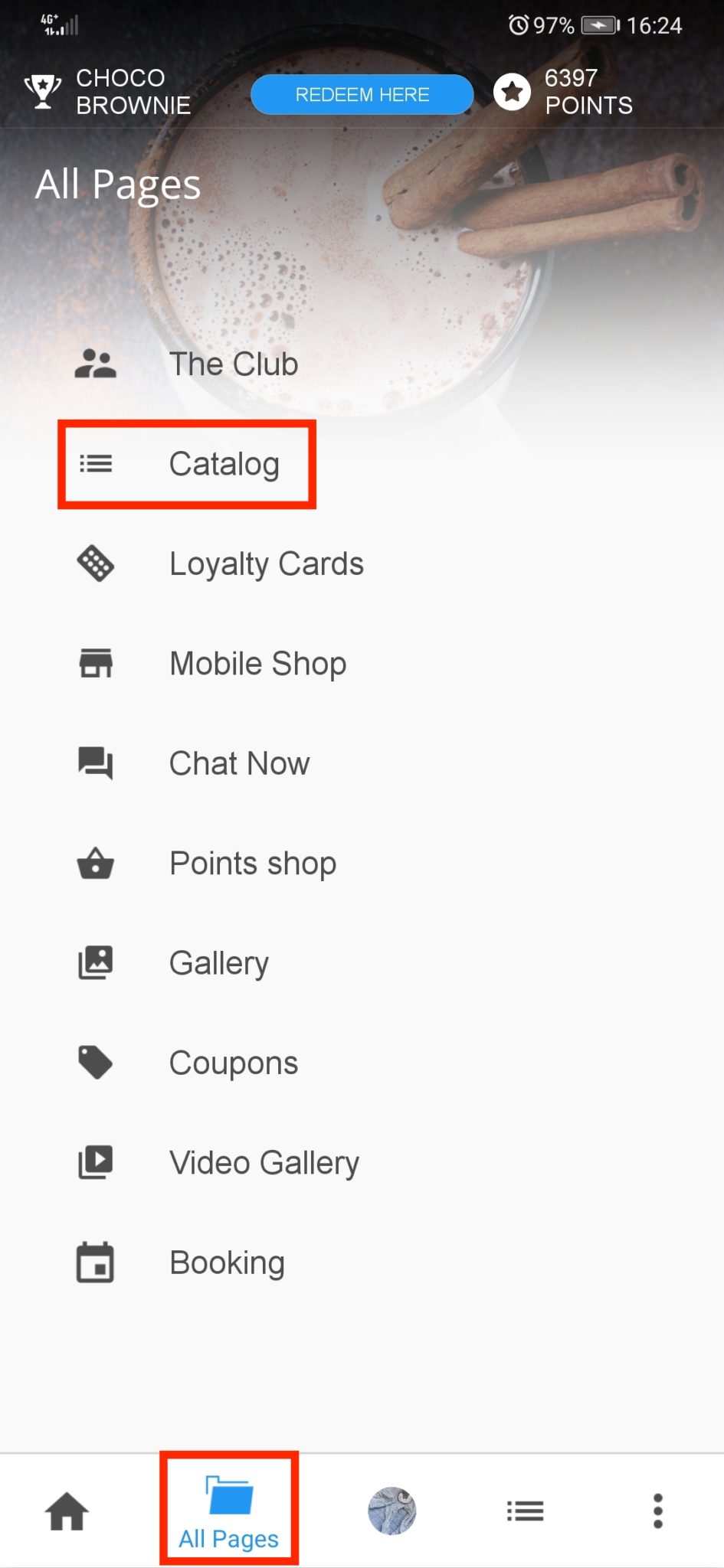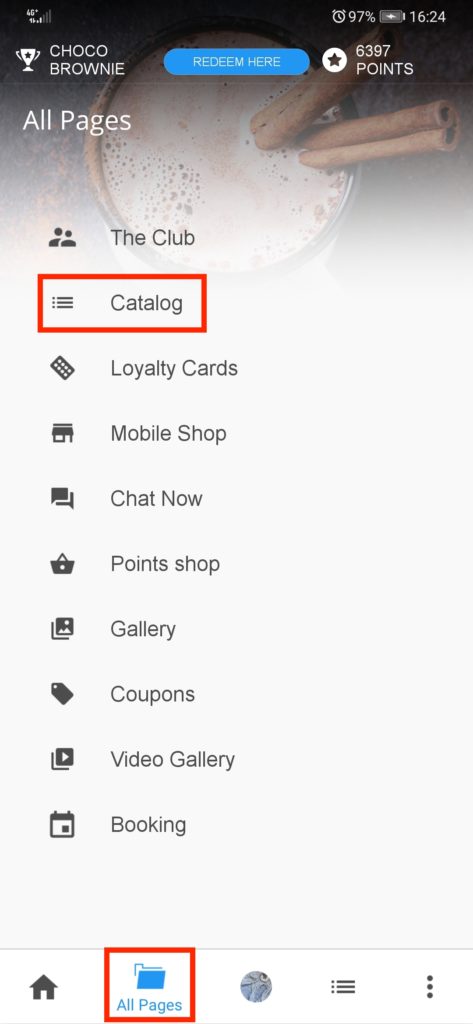 Next they just need to find the product in your catalog and press on "Buy Now" or "Go to Shop" (Please Note: You have the ability to name this button when you are creating your Catalog, The name of the button for this step is what ever you set it as)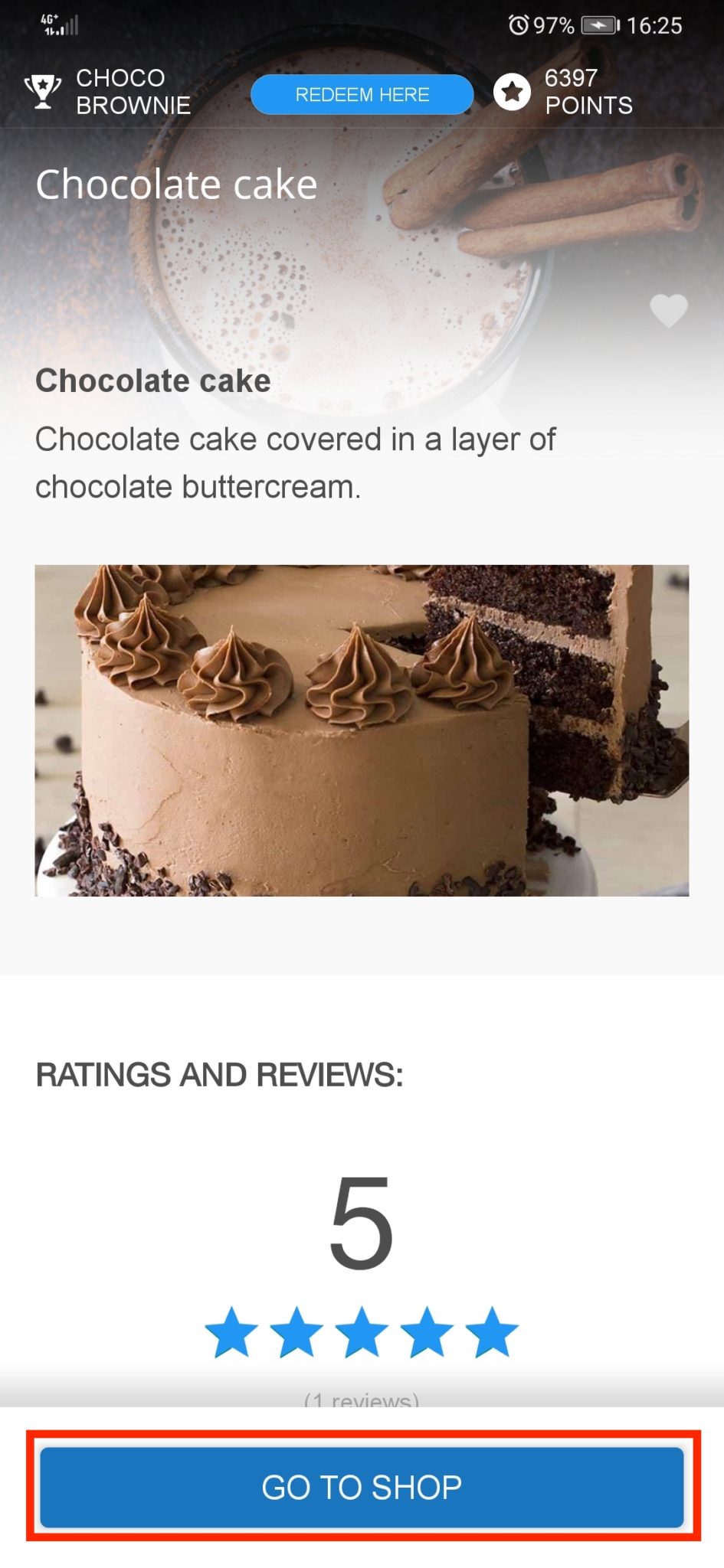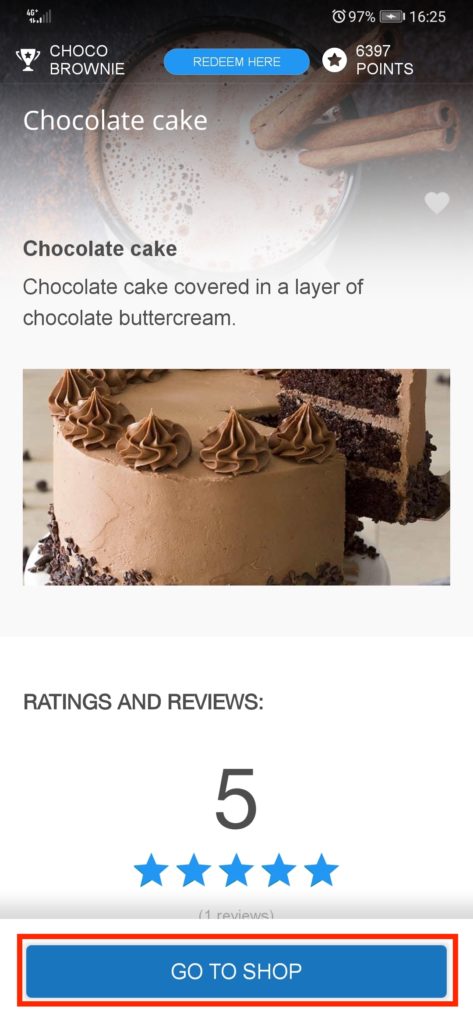 Next your member just has to select "Buy Now" or "Add to Cart"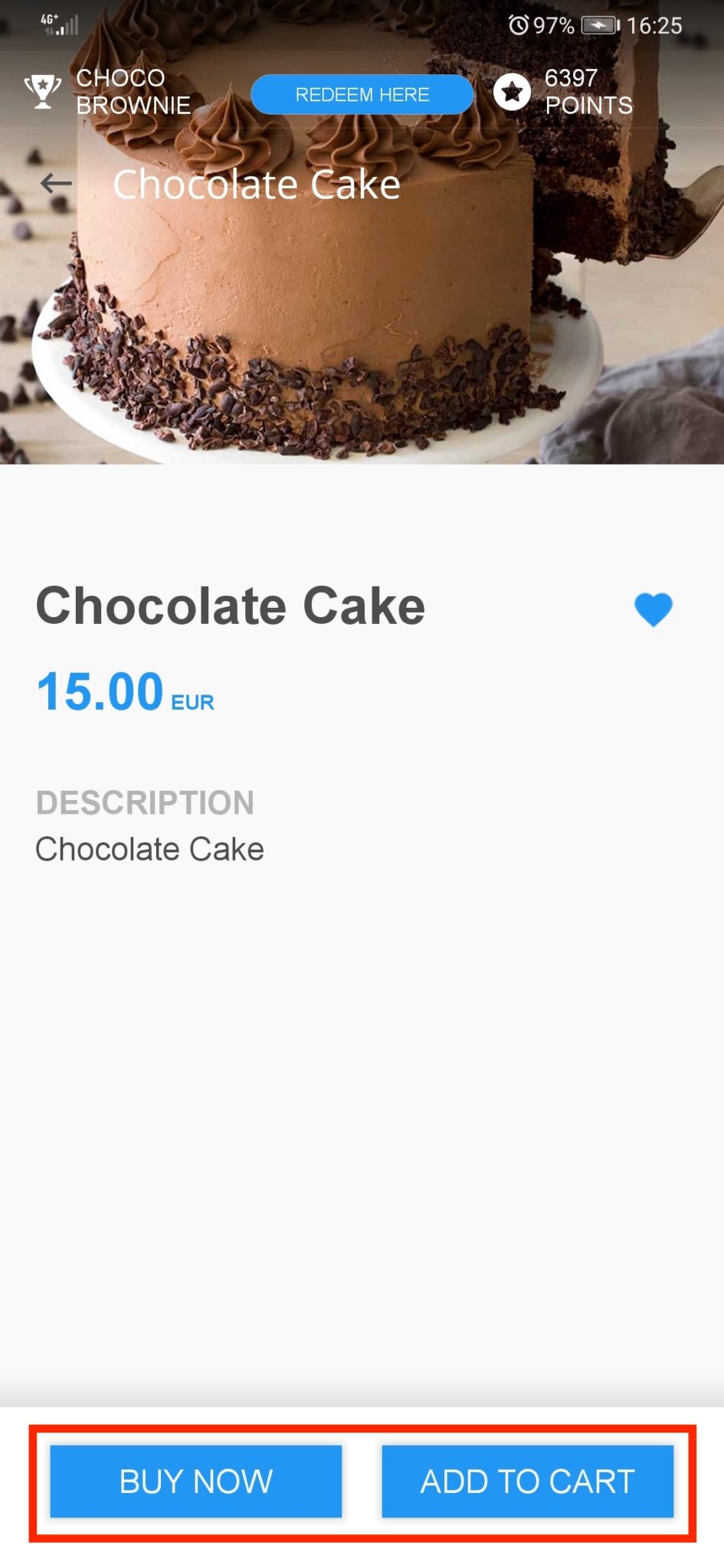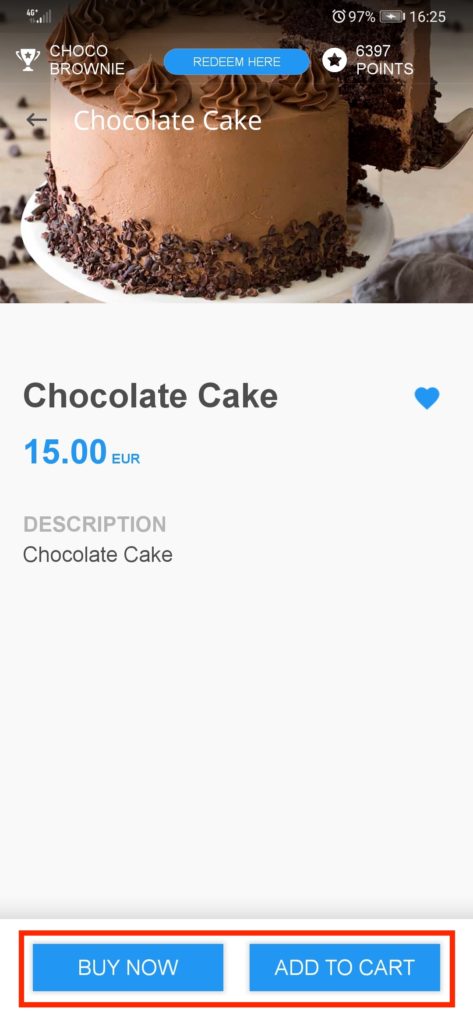 Once in the cart (Just before Checkout), your member will need to press on the 'Use A Reward' button. They then select the product that they bought from the Points Shop by pressing on 'Choose' and then the item's value in the cart is reduced to zero.