Create an effective way to engage clients
Coupons have proven to be a highly competitive sales tool for every kind of business.  With Glue's easy-to-use coupon creation you can build successful mobile-marketing offers and highly effective and attractive coupons. Use coupons as a way to encourage clients to buy more and promote new and hard-to-sell products.
Learn how to create a new coupon, redeem, sell and manage coupons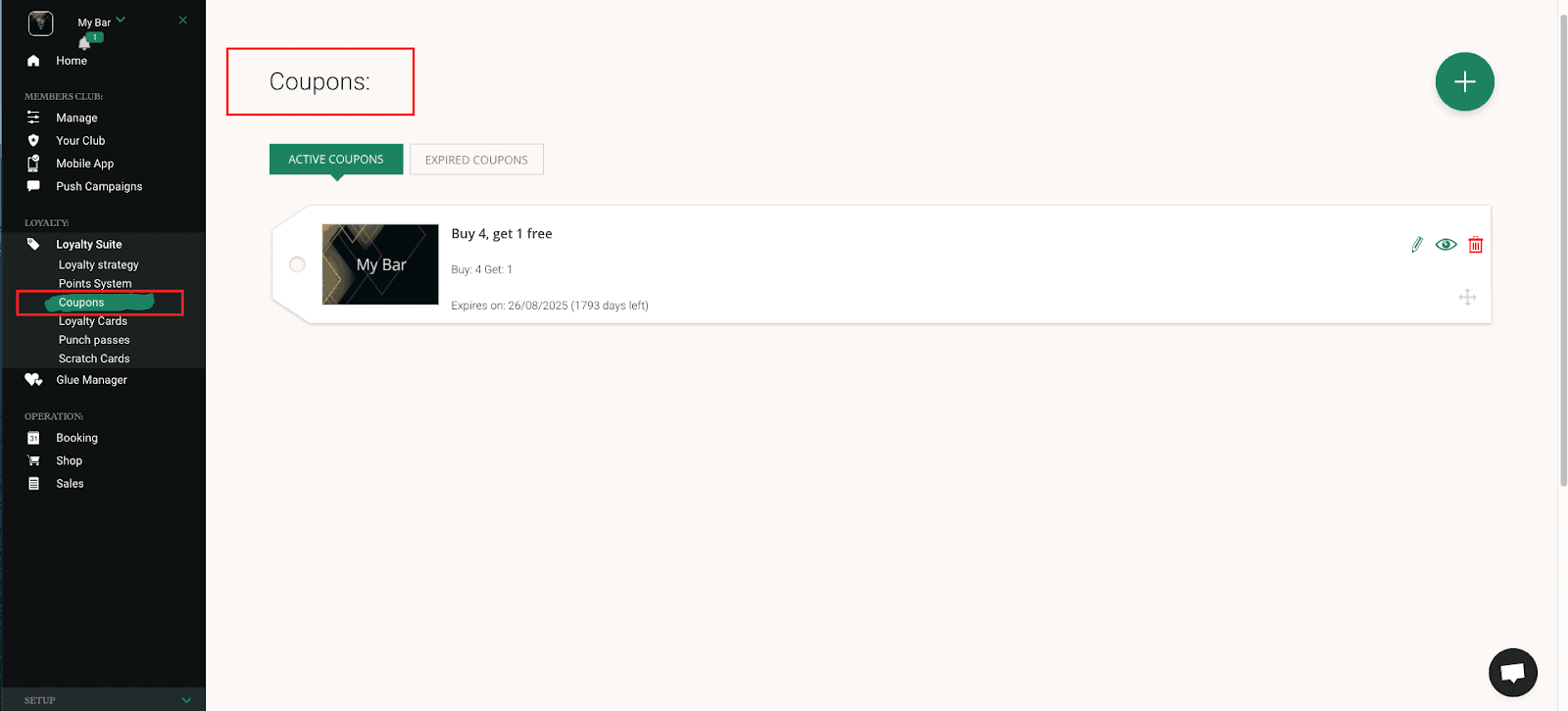 Easy to create
Creating a coupon on Glue is quick and easy, the platform allows you to create useful and valuable coupons in seconds. Choose a coupon type, submit some basic information, upload an image, and you're ready to go!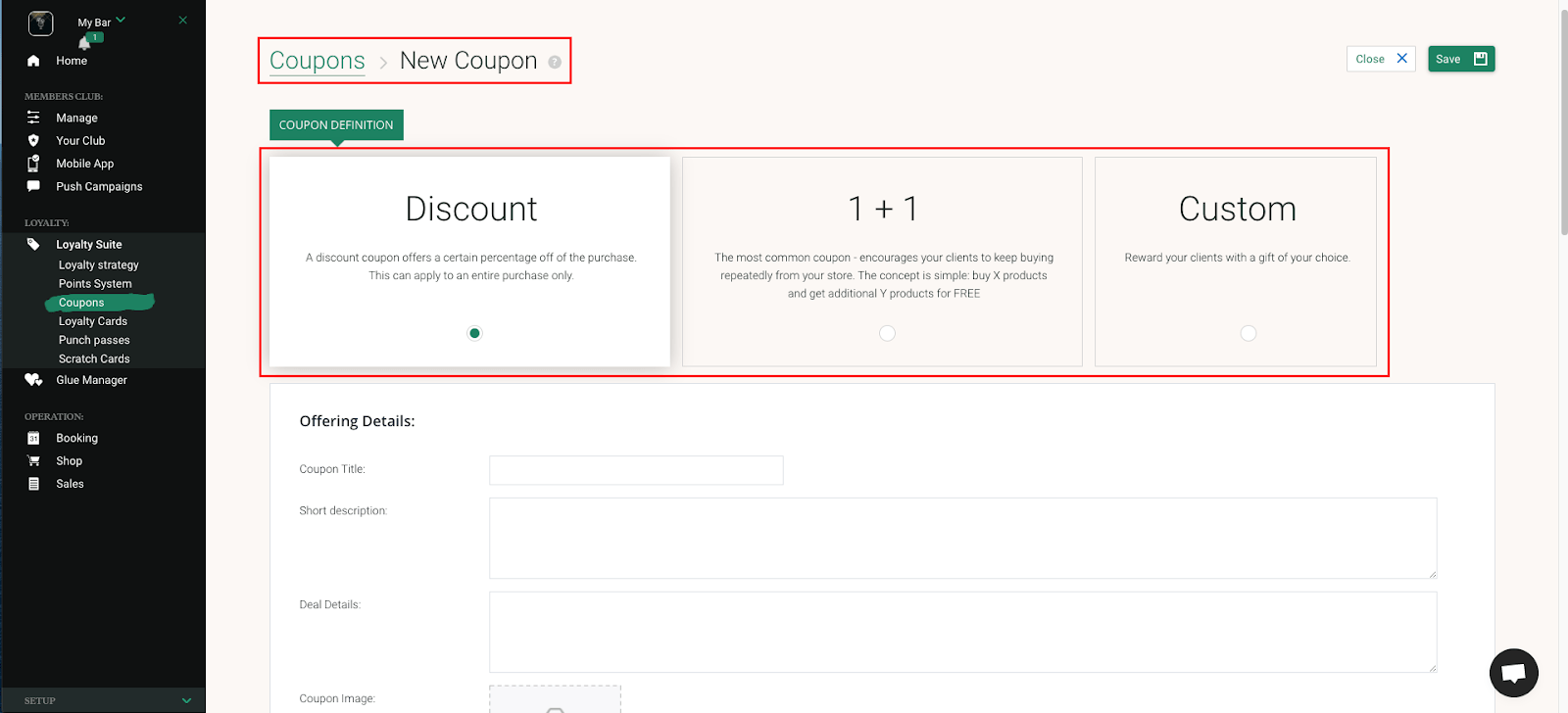 Fully customisable
Your text. Your style. Your offer. Whatever you want to promote and however you want to display it – all kinds of deals are available: 1 + 1, percentage discount or create your own customized deal.
Charge for a coupon / Sell a coupon
Offer coupons for free or sell them for a fee. Set your price and sell redeemable coupons:

Unique redeem code
Your clients can claim your coupon on your mobile app under the Coupons section.
Once they claim it, it will appear in their Members Zone, where they get the redeem code or have the QR code scanned