Using the Stamp Card clients can earn stamps based on their purchases, and redeem them for gifts. Promote new and hard-to-sell products by offering them a reason to visit frequently – and keep them engaged with fun incentives to create a sense of loyalty towards your business.
Add the Stamp Card feature to your app to receive:
Various types of Stamp Card, based on your price plan
Customized reward plans for your business
A proven way to connect with clients
Easy to use and customize
Consumers are five times more likely to become returning clients when they have access to a Loyalty card. They also spend 60% more on each purchase.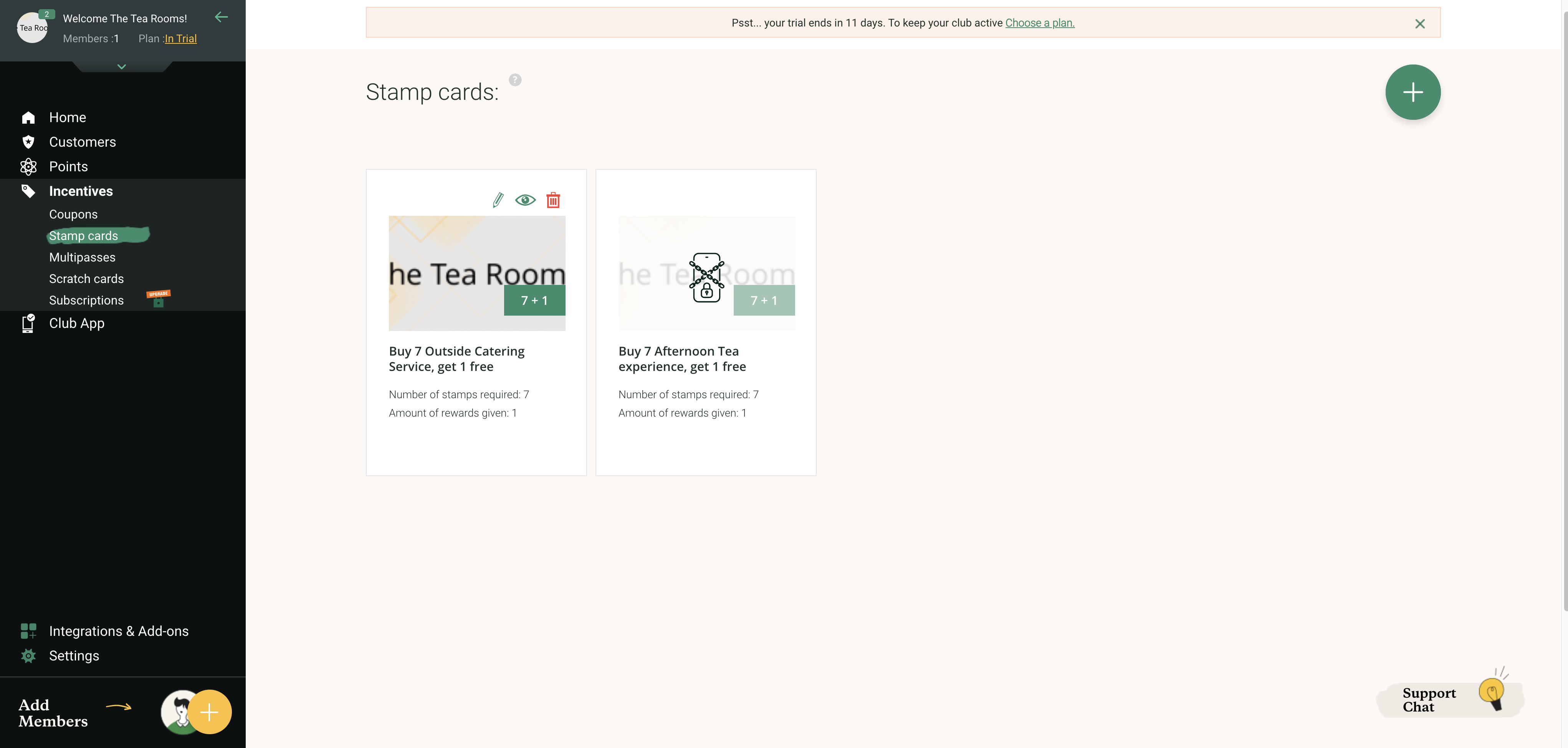 You can modify and customise the type of stamp card you wish to offer your customer as seen below. If you need any further information, please contact us through our support chat or at support@glueloyalty.com