For local businesses, having a good reputation is essential for success. A business's reputation not only affects customer acquisition but also customer retention and loyalty. In this blog post, we will explore the significance of online reviews in building a business's reputation and customer loyalty. We will also discuss the challenges of managing online reputation and introduce a solution to help businesses manage their reputation and build customer loyalty.
The Importance of Online Reviews for Local Businesses
Online reviews are a significant factor in a business's reputation today. According to BrightLocal's Local Consumer Review Survey, 87% of consumers read online reviews for local businesses, and 73% of consumers trust a local business more if it has positive reviews (2021) (1). Positive reviews can influence a customer's decision to purchase from a particular business, and a one-star increase in a business's rating can lead to a 5-9% increase in revenue (Harvard Business Review) (2).
The Challenges of Managing Online Reputation
Encouraging customers to leave reviews and managing a business's online reputation can be time-consuming and challenging, especially for small businesses with limited resources. Yelp provides a guide for business owners on how to manage their online reputation (3). Forbes also emphasizes the importance of reputation management for business success (4). One of the biggest challenges for local businesses is managing their reputation across multiple review sites, including Google, Yelp, and Facebook. 
Responding to reviews on multiple platforms can be time-consuming and overwhelming, particularly for businesses that do not have dedicated staff for reputation management.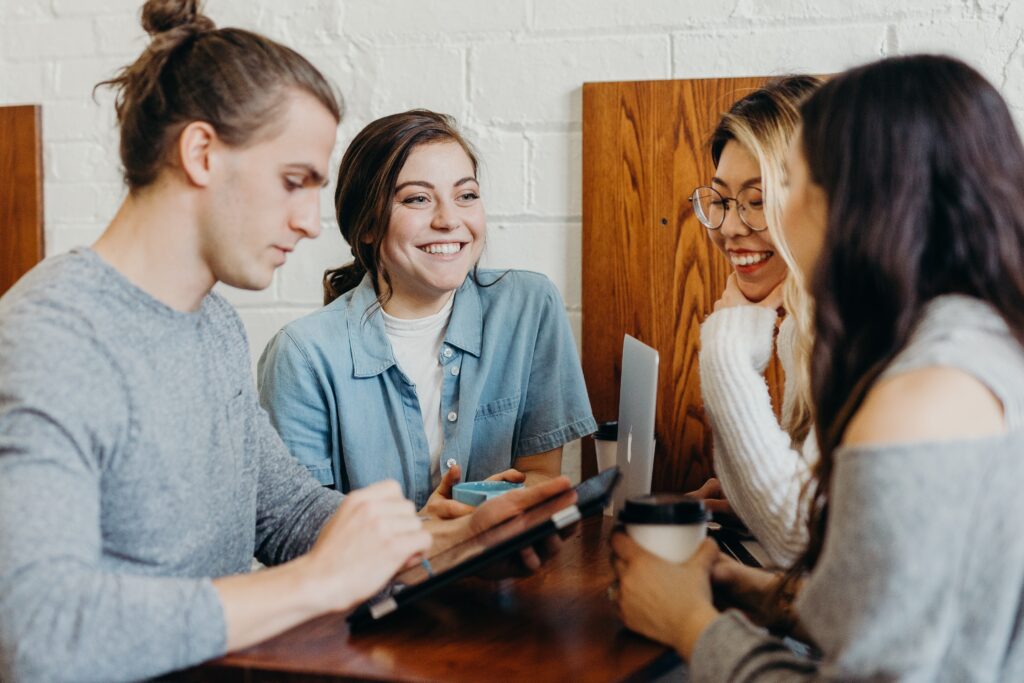 The Benefits of Building Customer Loyalty
By actively managing their reputation and encouraging customers to leave reviews, local businesses can attract new customers, retain existing ones, and build long-term customer loyalty. Entrepreneur provides five ways to manage a company's online reputation (6), including monitoring online reviews, engaging with customers, and creating a crisis management plan. By keeping customers engaged and informed, businesses can create loyal customers who are more likely to return and refer others to the business.
A loyal customer base has numerous benefits for local businesses. According to HubSpot, loyal customers are five times more likely to repurchase, five times more likely to forgive a mistake, and four times more likely to refer new customers to the business (7). Building a loyal customer base can lead to increased revenue and long-term success for local businesses.
A Solution for Managing Reputation and Building Customer Loyalty
One solution to managing online reputation and building customer loyalty is Glue Loyalty (5). Glue Loyalty is a customer loyalty and rewards platform that helps local businesses reward customers for leaving reviews and referrals, monitor and respond to reviews on multiple platforms, and send automated review requests to customers. Glue Loyalty's reputation management tools help businesses to stay on top of their online reputation, while its customer engagement tools, such as email marketing and push notifications, help businesses to stay connected with their customers and keep them engaged. In addition, Glue Loyalty provides businesses with a rewards program that encourages repeat business and helps build customer loyalty. The rewards program allows businesses to create custom rewards and track customer spending, making it easy to reward loyal customers and incentivize new customers to return. The platform also provides data analytics that help businesses understand customer behavior and make informed decisions about their marketing and loyalty strategies.
Conclusion
In conclusion, a good reputation is crucial for the success of local businesses, and online reviews have become a significant factor in a business's reputation. By actively managing their reputation and encouraging customers to leave reviews, local businesses can attract.