Customer loyalty cards are branded cards with boxes or holes that are given away by commercial establishments to their customers.
Marketing professionals believe that they are very effective in urging buyers to make purchases repeatedly.
Loyalty cards reward desired customer behaviors, such as buying repeatedly their favorite product or service.
Rewarding is known to increase the likelihood of such behavior occurring again. Upon completion of a certain number of purchases, the establishment promises something free or discounted.
How loyalty cards usually work
A loyalty card can give away free products, discounts, special privileges, or insider goodies. The business owner can decide how to implement the most effective tactics using a card.
3 common types of loyalty cards
Loyalty cards have existed for ages, and have a proven track record of being an effective marketing tool. In fact, the history of loyalty cards goes back to the 19th century, when businesses handed out copper tokens to customers, hoping they would return to make more purchases.
Today, three kinds of loyalty cards are used: paper, plastic, and digital.
Paper: cards are printed on cardboard or similar material, and run the risk of being damaged or lost. In the age of heavily used mobile applications, paper cards tend to be archaic and tend to be forgotten.
Plastic loyalty cards look like your usual debit and credit cards, and people often do not remember to carry them. Not everyone wants to carry a bulky wallet in their back-pockets!
Physical loyalty cards made from paper or plastic have a poor track record in recent years. As loyalty cards become more commonplace, people simply receive the card and then forget about it. Digital loyalty cards, on the other hand, streamline loyalty management. Most importantly, they are always on, and can never be lost.
Digital loyalty cards are usually integrated into the business mobile app, and automate the process of rewarding points or discounts. The customer can use the card and redeem their rewards directly from their mobile devices. They have multiple benefits over paper or plastic loyalty cards:
Digital loyalty cards integrate with PoS effortlessly to make checkouts smoother. There is no need for punching or signing the cards.
Can be used during both online and offline purchases.
They track the customer behavior and gather data and insights, to be later used to individualize the loyalty program for each customer.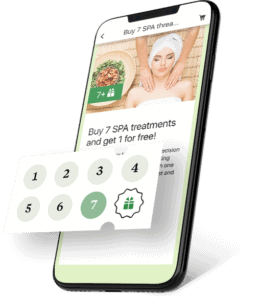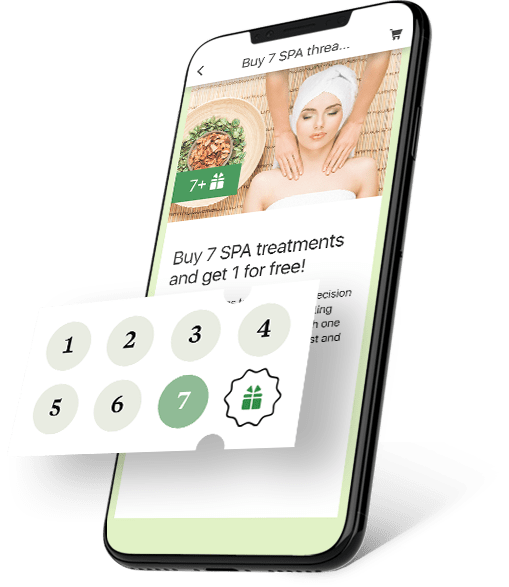 How to ensure the success of a digital loyalty card
Businesses often find it difficult to implement a successful automated loyalty program. Thanks to automation and technologies like Artificial Intelligence, achieving customer loyalty is a lot easier today. However, you still need to keep certain things in mind to make your digital loyalty cards more successful:
Make rewards attainable and relevant. Remember that the most effective reward is the old 'buy 9 times the same product, get the 10th free', as it uses the favorite product as an incentive.
Reward points are good conversation-starters between staff and customers. When they visit your store, consider cross-selling and up-selling opportunities and always strive to add new customers to your

digital loyalty platform

, beyond the cards
Get your existing customers to enroll their friends in your digital loyalty program, with an online referral plan
Try to integrate your digital loyalty card into your brand's mobile app. If your mobile app will allow, for instance, making online purchases it will be a great complement to your online reward program.
You can use Glue's digital coupon creator feature to reward your customers.
Digital loyalty cards are here to stay
Digital loyalty cards are an opportunity to show your customers that you care about them and you're willing to reward their return.  . More and more companies will adopt online automated loyalty systems and will get the benefits of loyalty programs for businesses.
To learn more about how to integrate an online loyalty card within the business, go to our relevant demo and find out how Glue offers you a concise and auto-managed loyalty program with an integrated mobile app for your business.