During the onboarding process with Glue, you choose the loyalty strategy that best fits your business needs. If you decide to skip this stage in the onboarding, or your business needs have changed, this is where you can update it. 
Utilise Glue's experience working with SMB's to help establish your loyalty strategy. We will optimise the offers, benefits and rewards you present your clients, based on your type of business, and the prices & types of your products or services. You will be able to further customise it later or reset it.
Choose the strategy level that best suits your business needs and Glue will tailor the best loyalty strategy for you with coupons, membership tiers, loyalty cards, points, and scratch cards. We take into consideration the level you chose, together with the products/services you provided and the pricing range of each.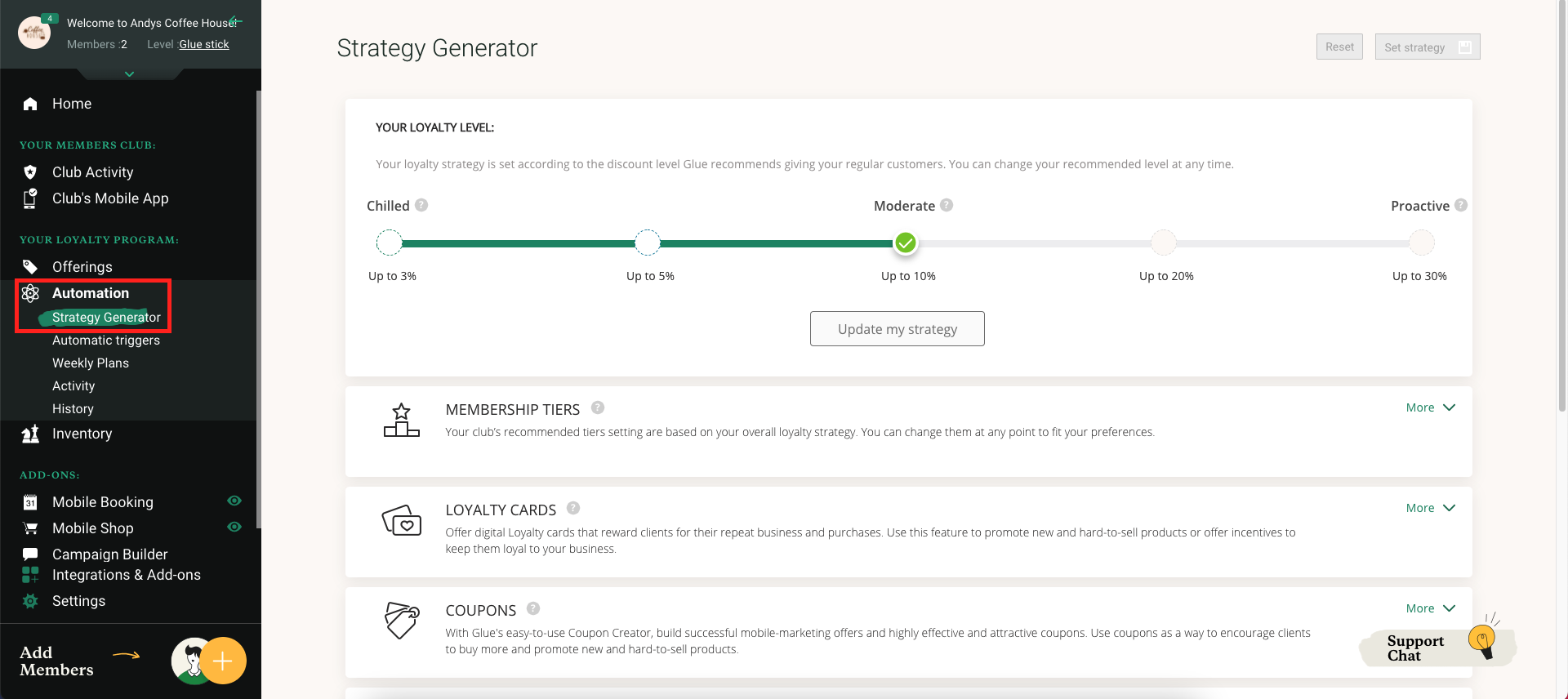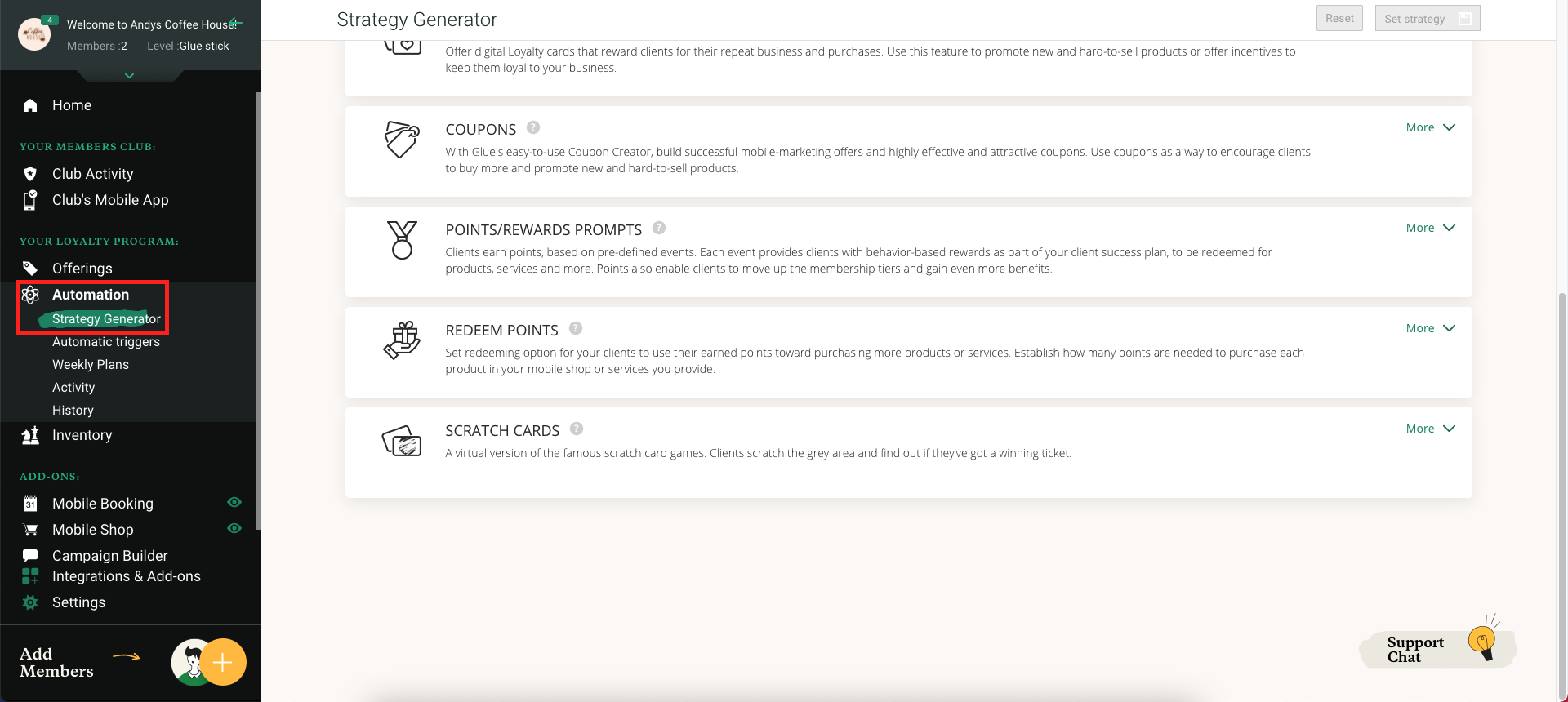 Your Loyalty Level: This feature allows you to choose how chilled or proactive you want to be with your loyalty strategy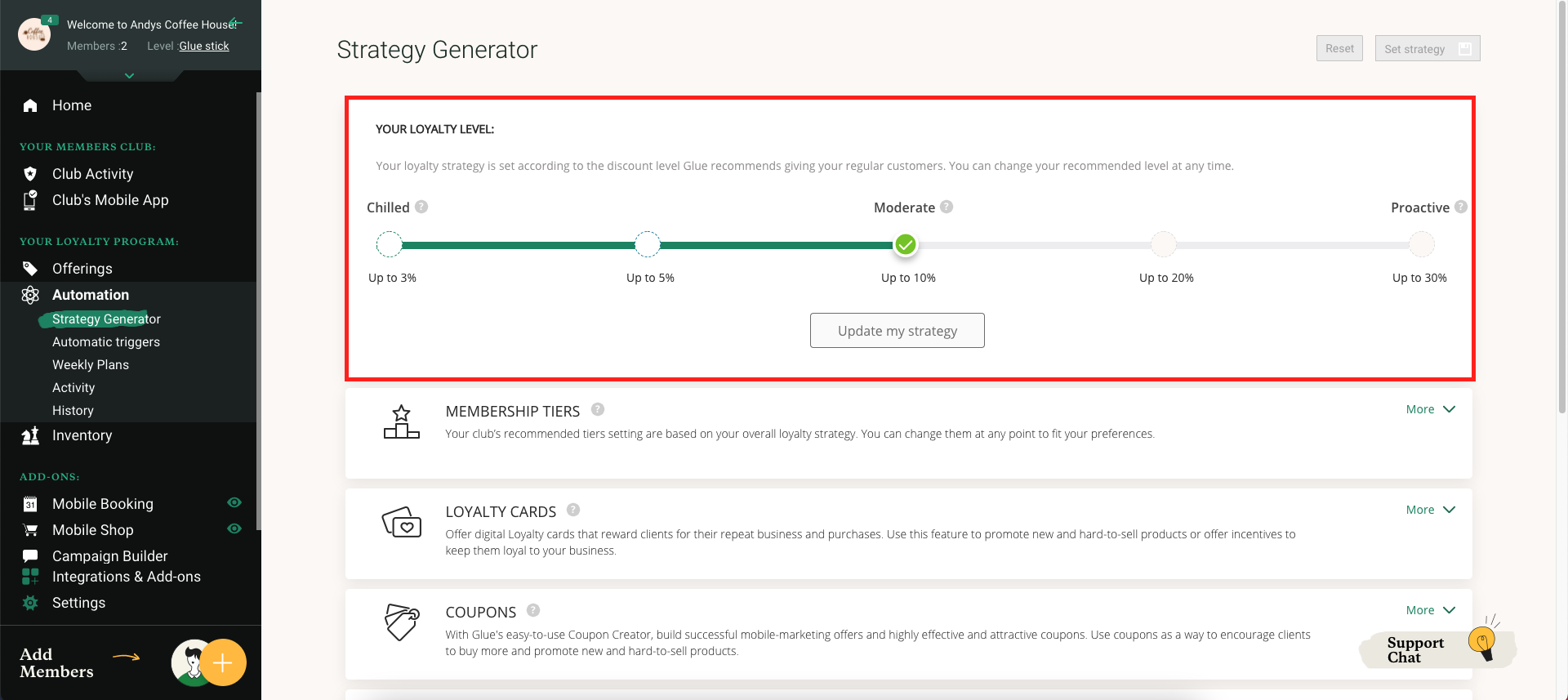 Membership Tiers: Allow your members to climb the loyalty ladder by offering rewards for each tier that is achieved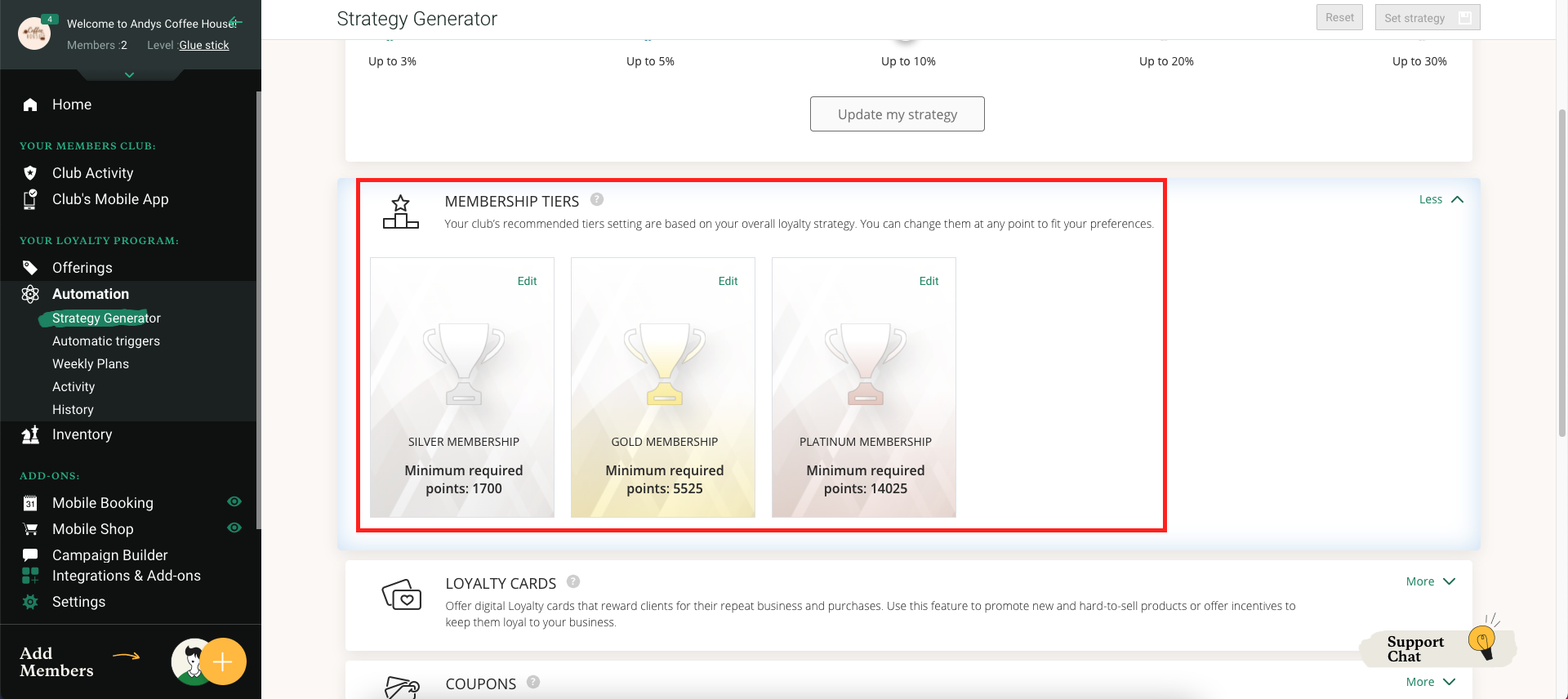 Loyalty Cards: Offer digital Loyalty Cards that reward clients for repeat business & purchases.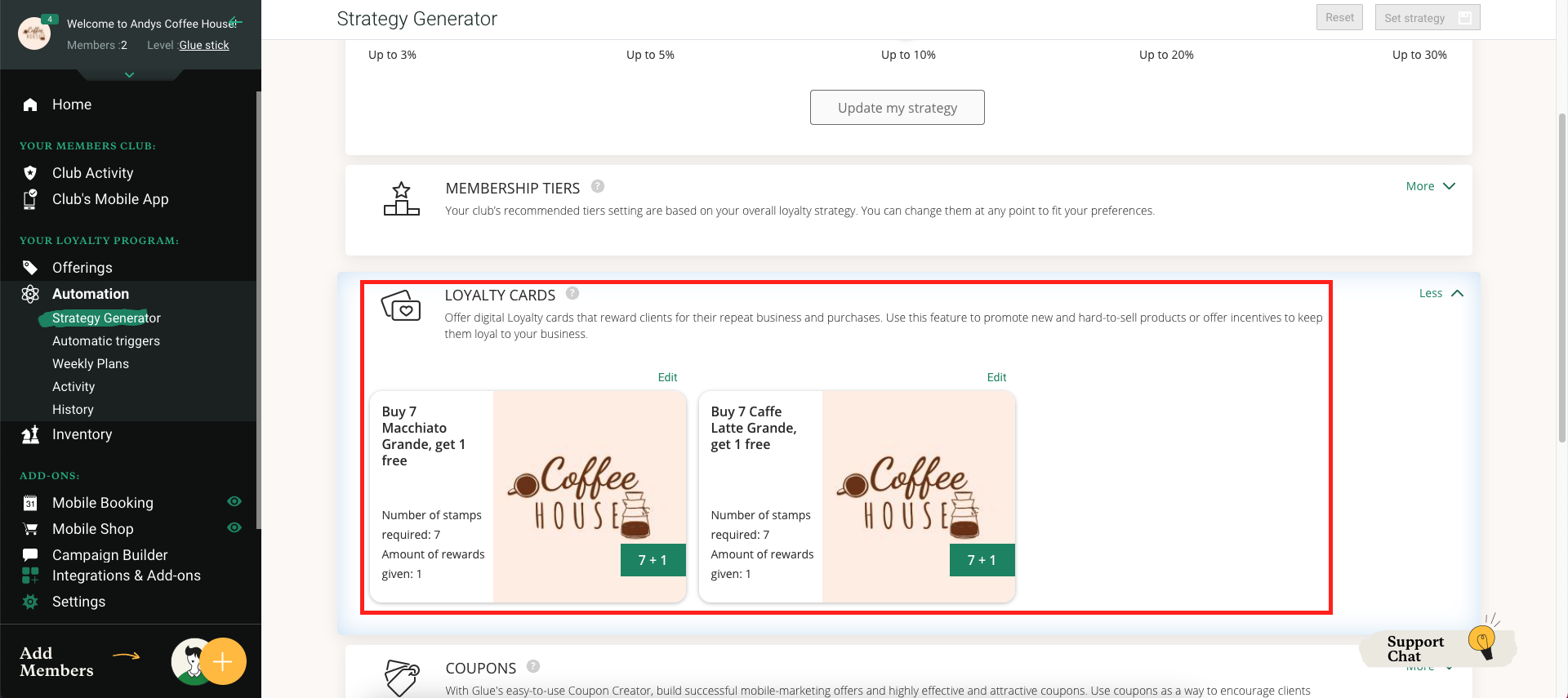 Coupons: Build coupons that will encourage your members to buy more & promote hard to sell products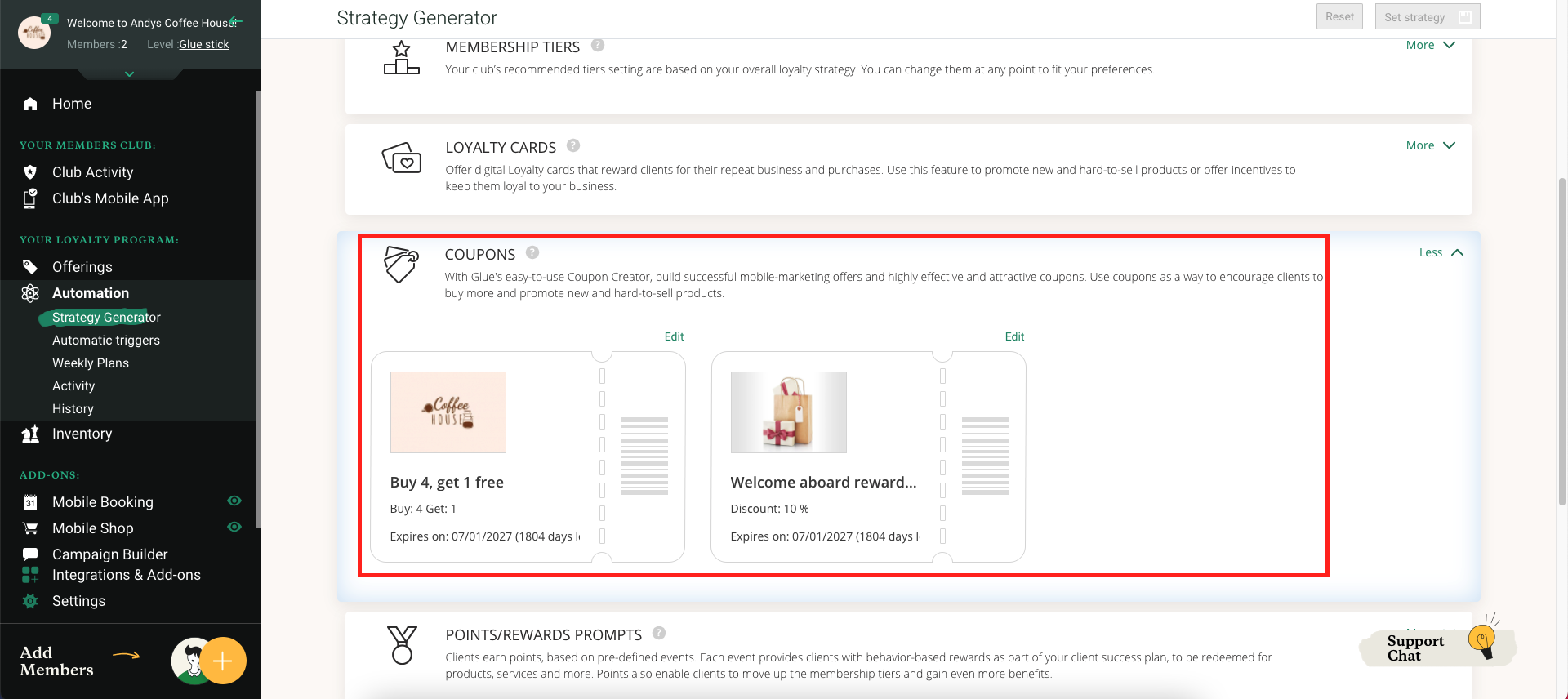 Points/Rewards Prompts – Set the amount of points awarded predefined events. Each event points amount can be edited or the event itself can be turned on or off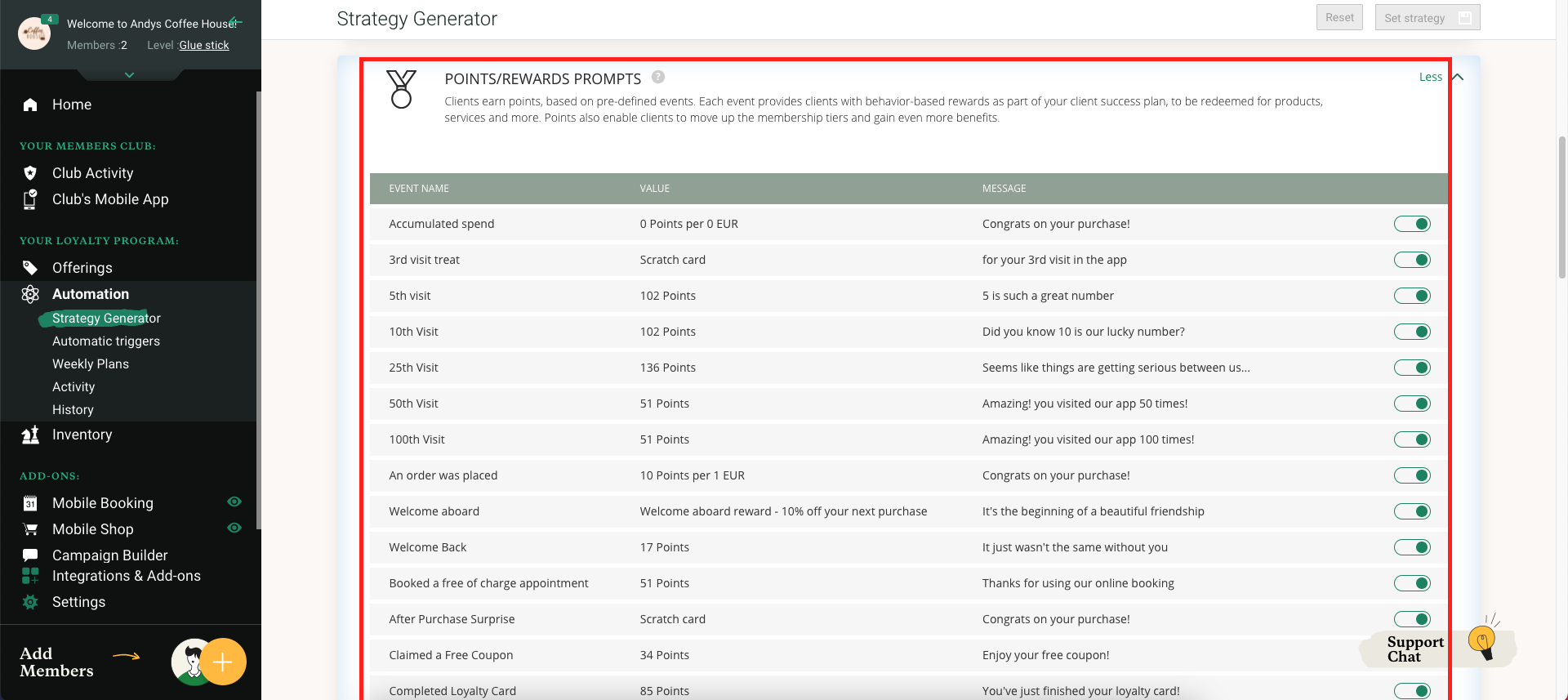 Redeem Points – Set the products & Services that you wish to offer your clients, give them a points value and watch your members accumulate the points in order to achieve the reward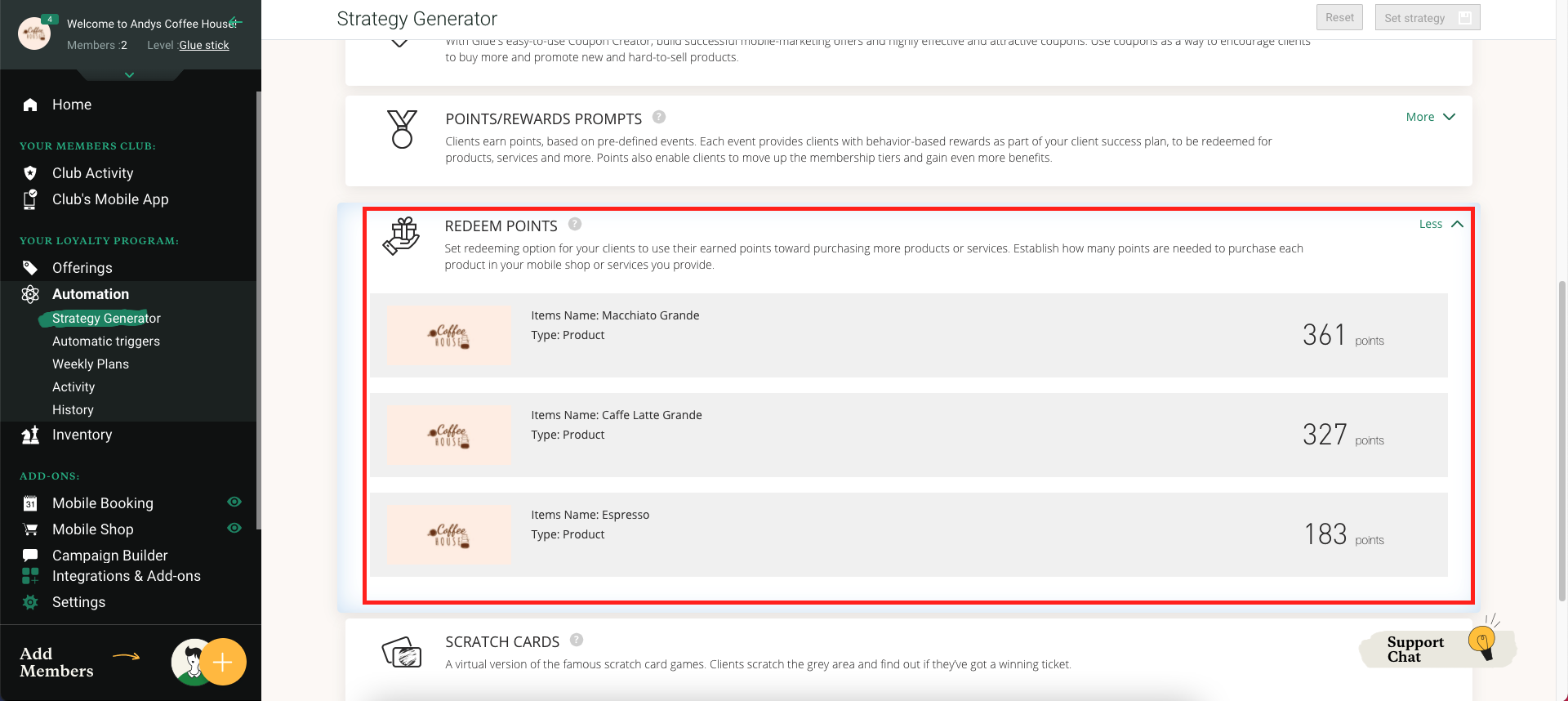 Scratch Cards: A virtual version of the famous scratch card game. Members swipe away in a scratching motion to reveal if they have a winning ticket