To integrate Glue with your Shopify store, you will need to do the following steps;
1. Open up your workspace and go to your Integration Settings (Press Settings, Select General and then select the Integrations tab)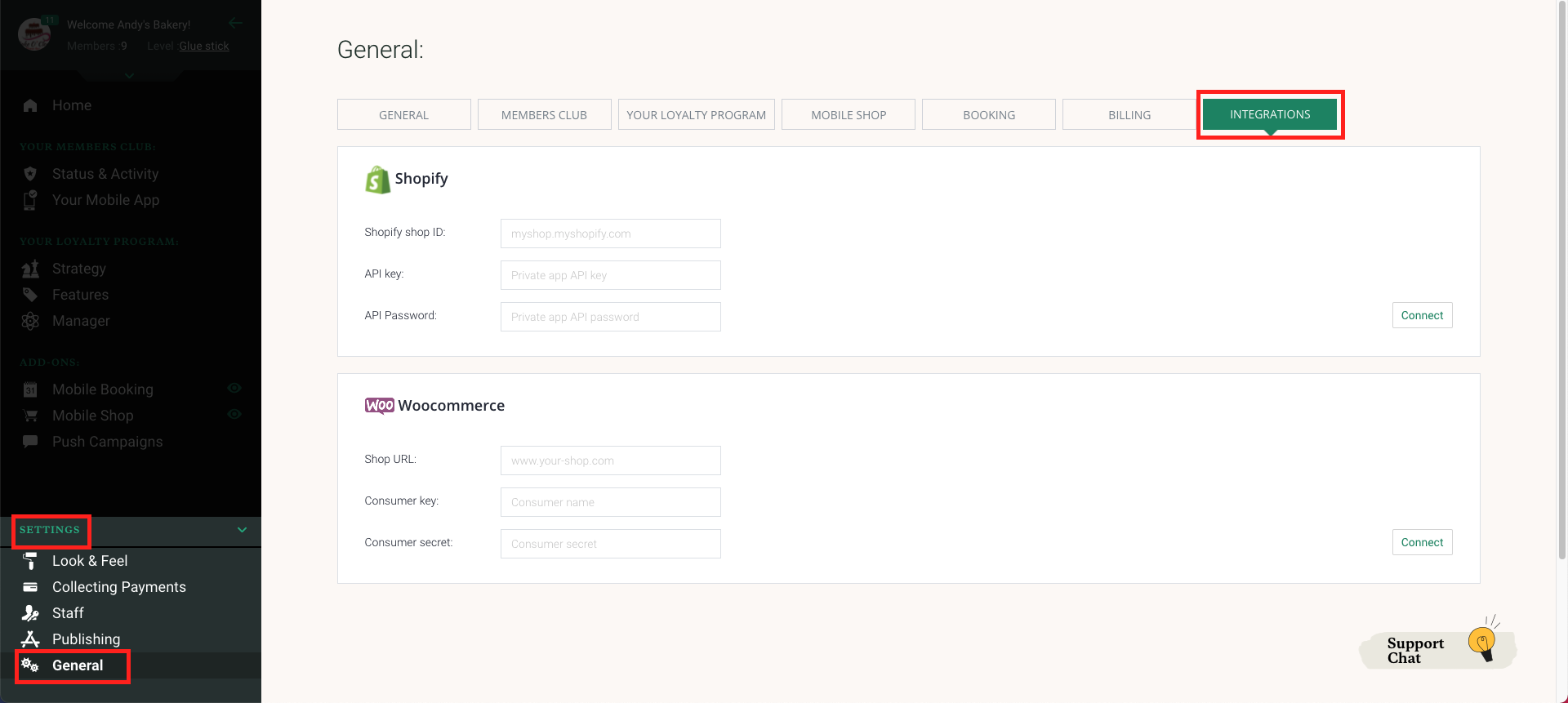 2. Next log into your Shopify Store and select 'Apps'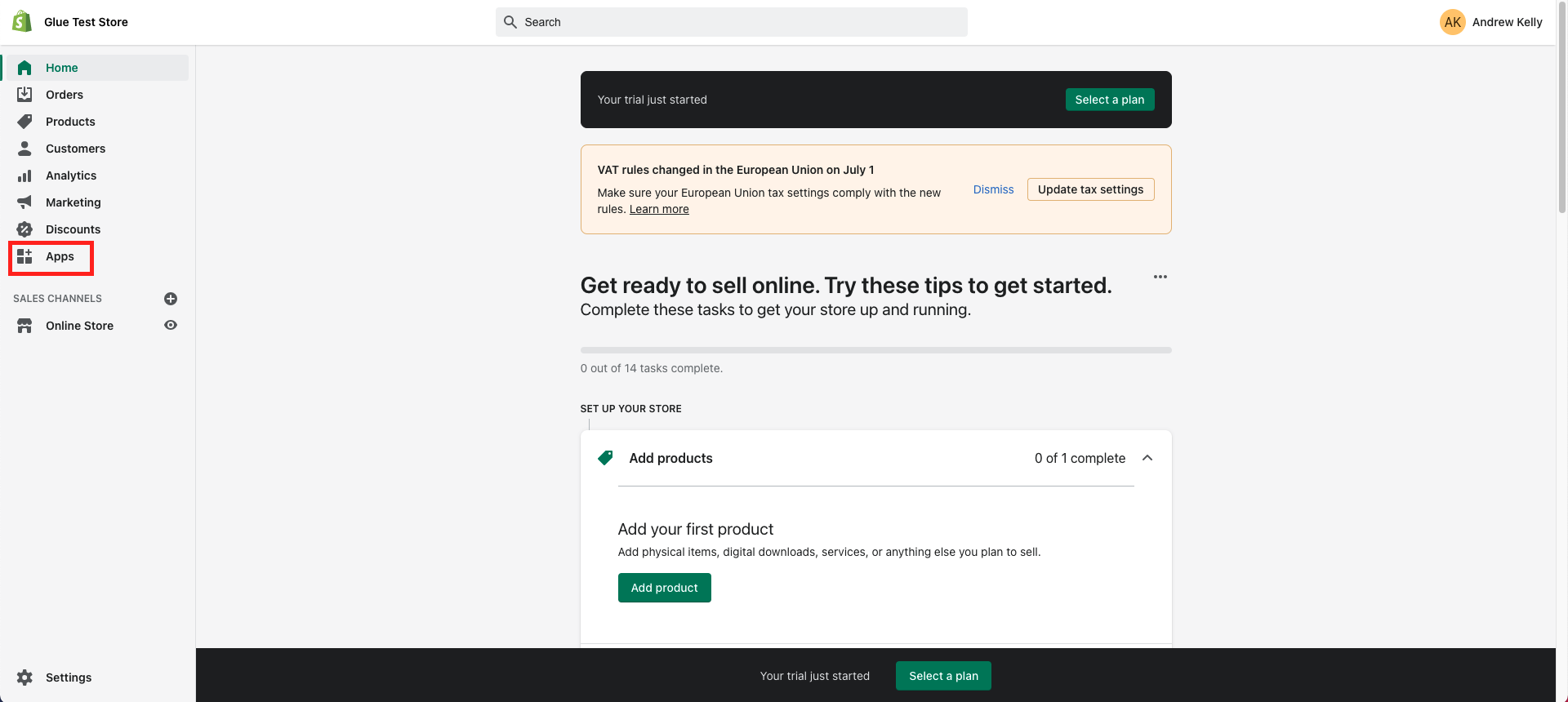 3. Press 'Manage Private Apps'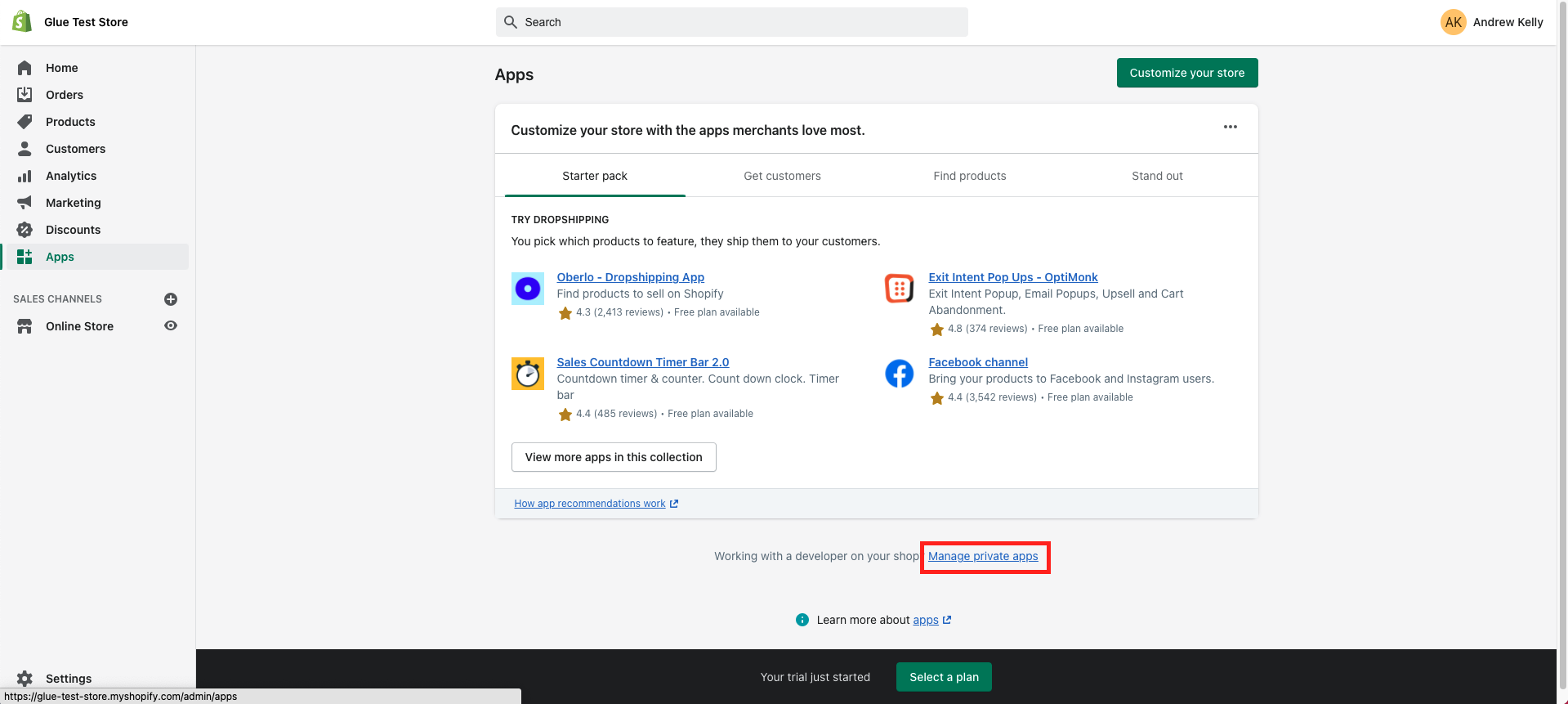 4. You will need to enable private app development. To do this simply press 'Enable Private App Development' and then you will be brought to anther page where you must accept their terms of use in order to proceed. Once you have ticked all the boxes and have agreed to their terms, select 'Enable Private App Development'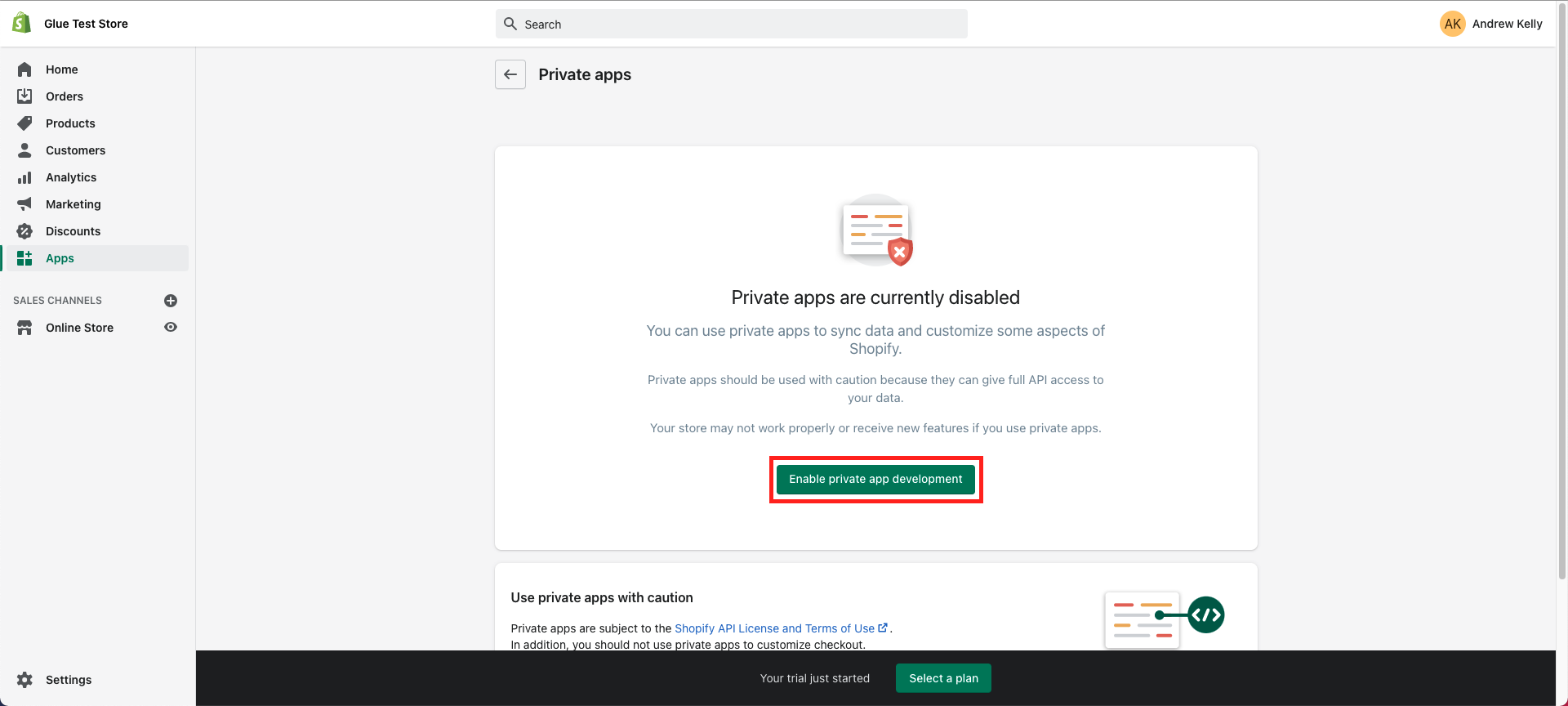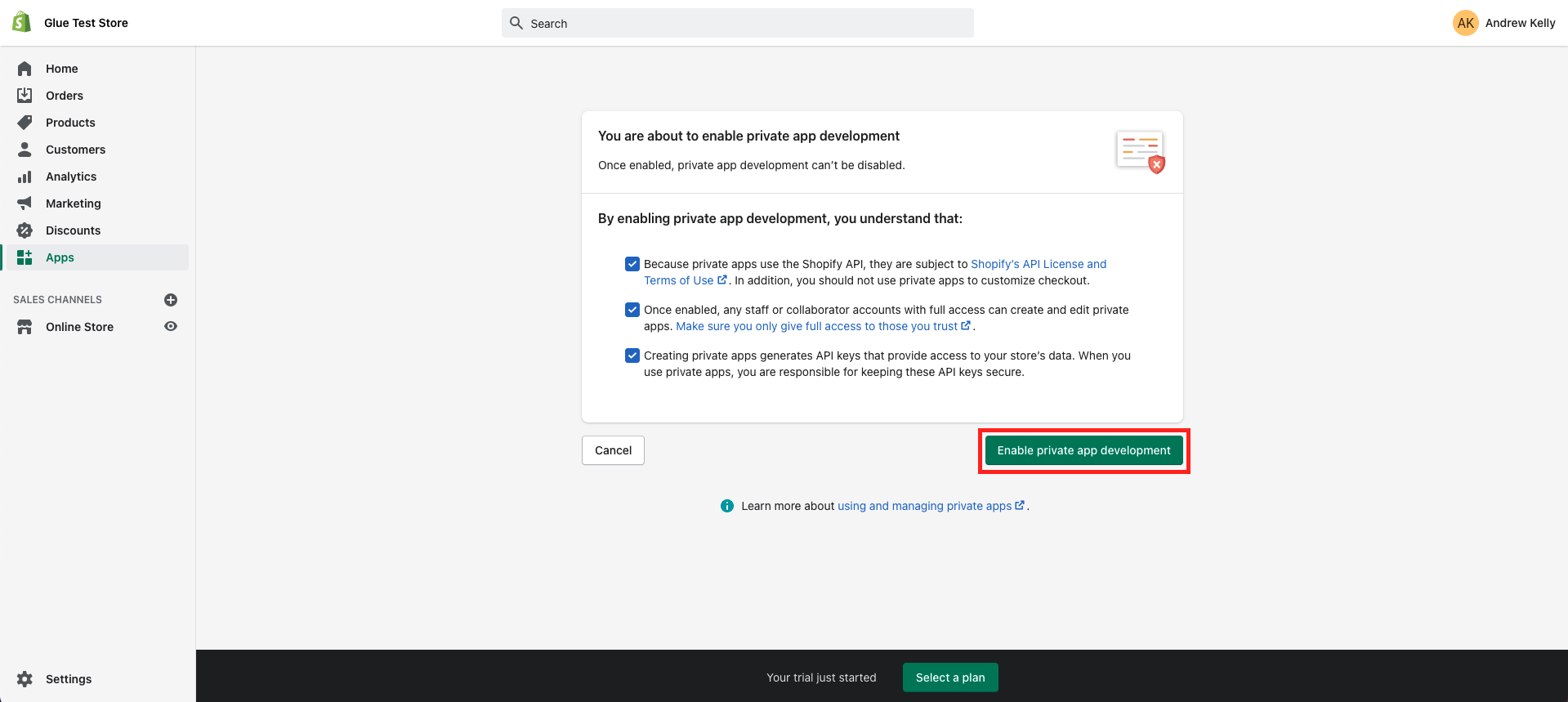 5. Click on 'Create Private App'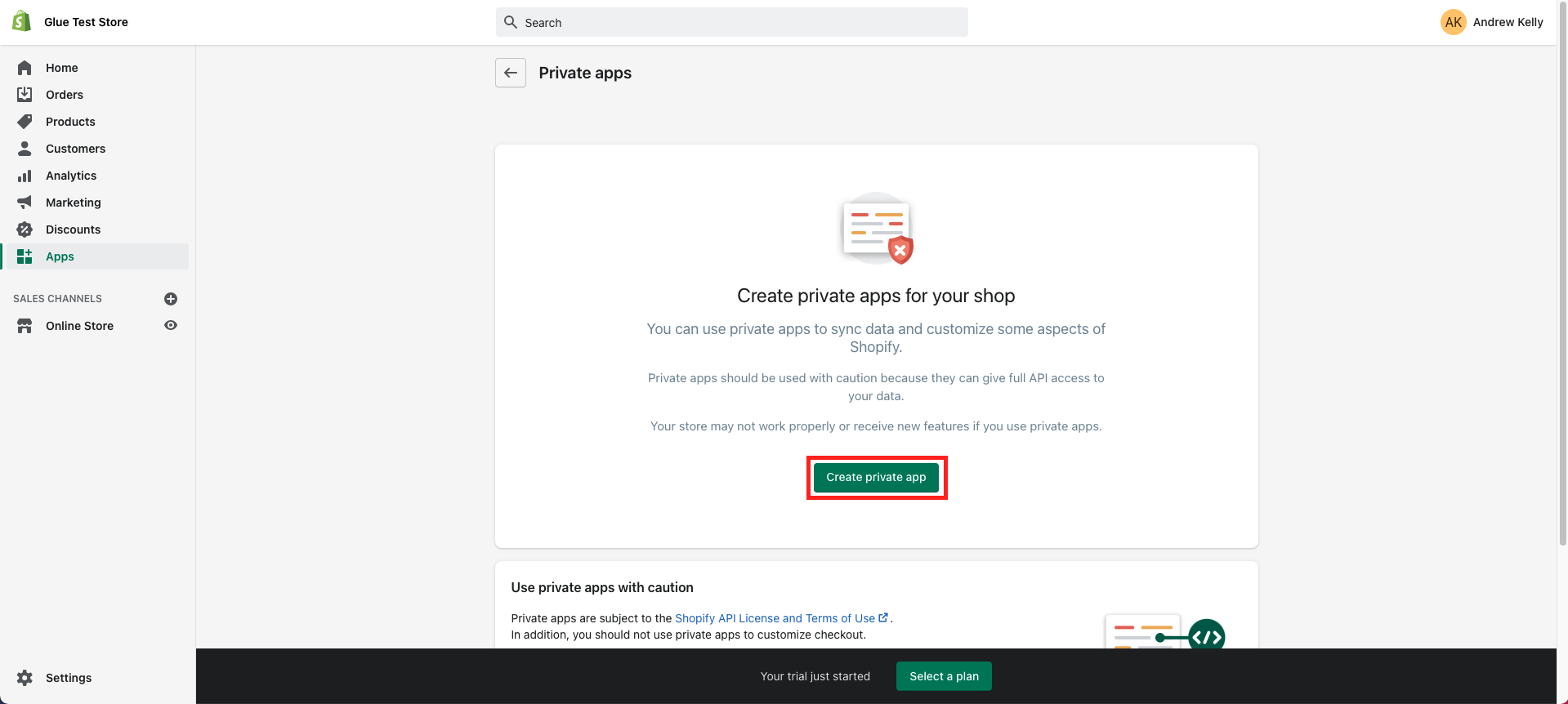 6. You will now need to enter the following App Details:
Private App Name: Glue Loyalty
Emergency developer email: support@glueloyalty.com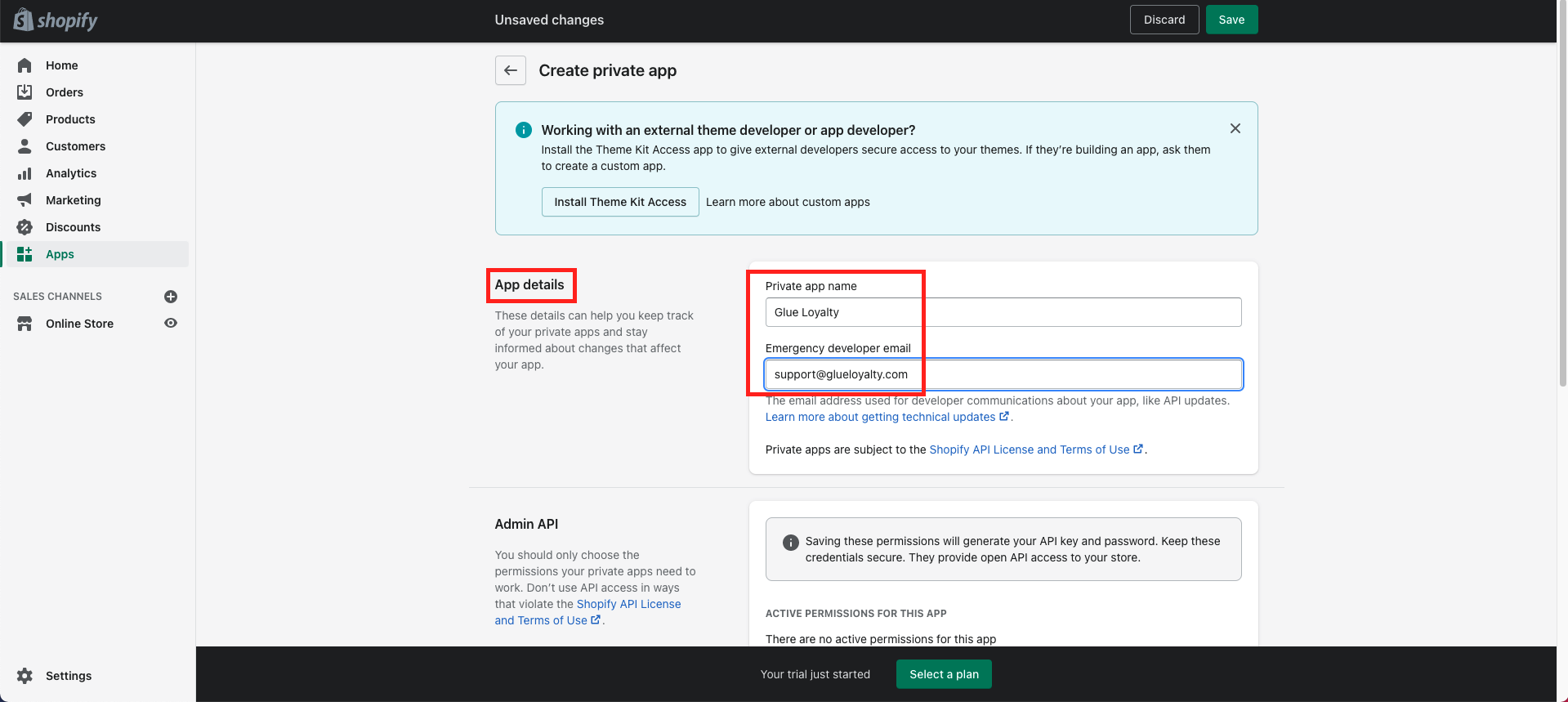 7. Next, in the 'Admin API' section you will need to click on 'Show inactive Admin API Permissions'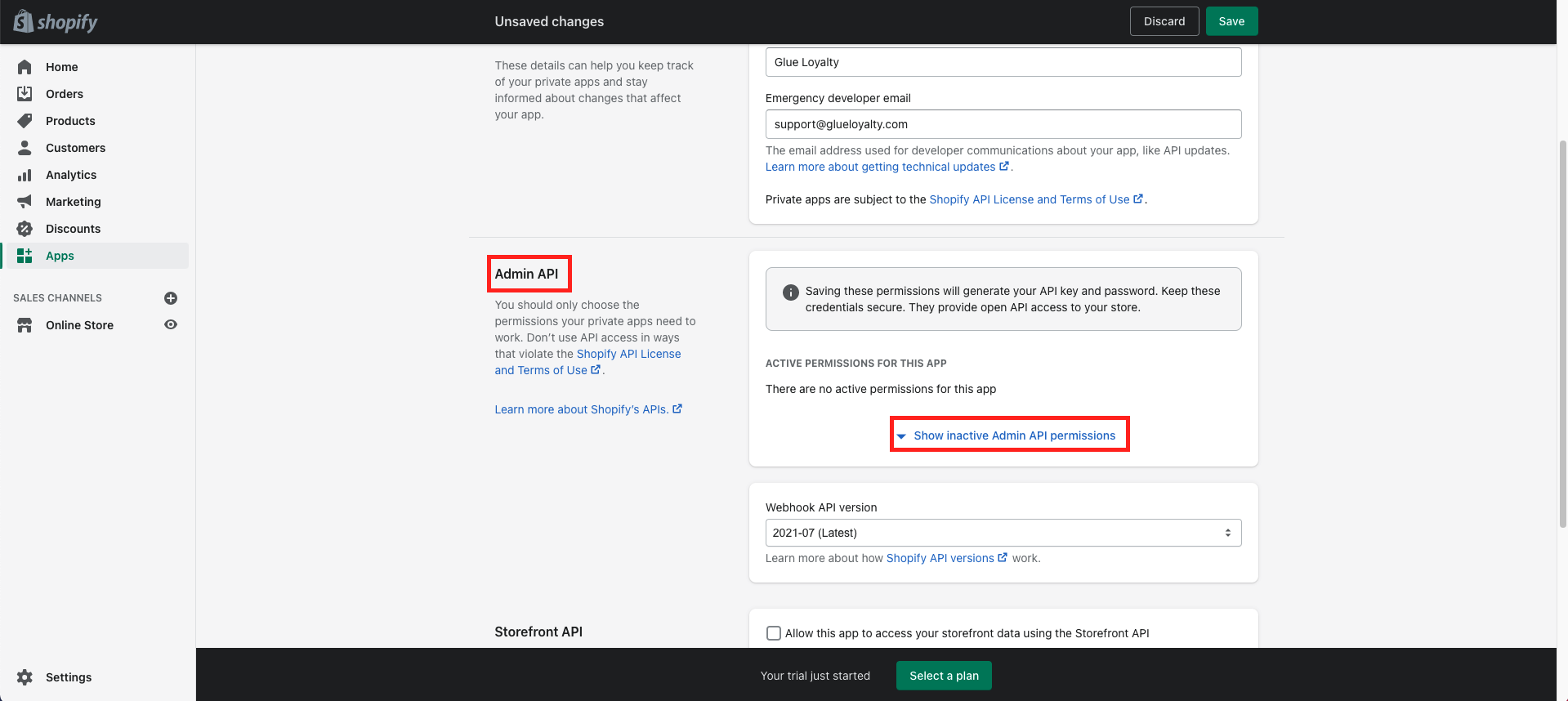 8. You will need to set the 'Orders' 'Customers and 'Products' to have 'Read and Write' access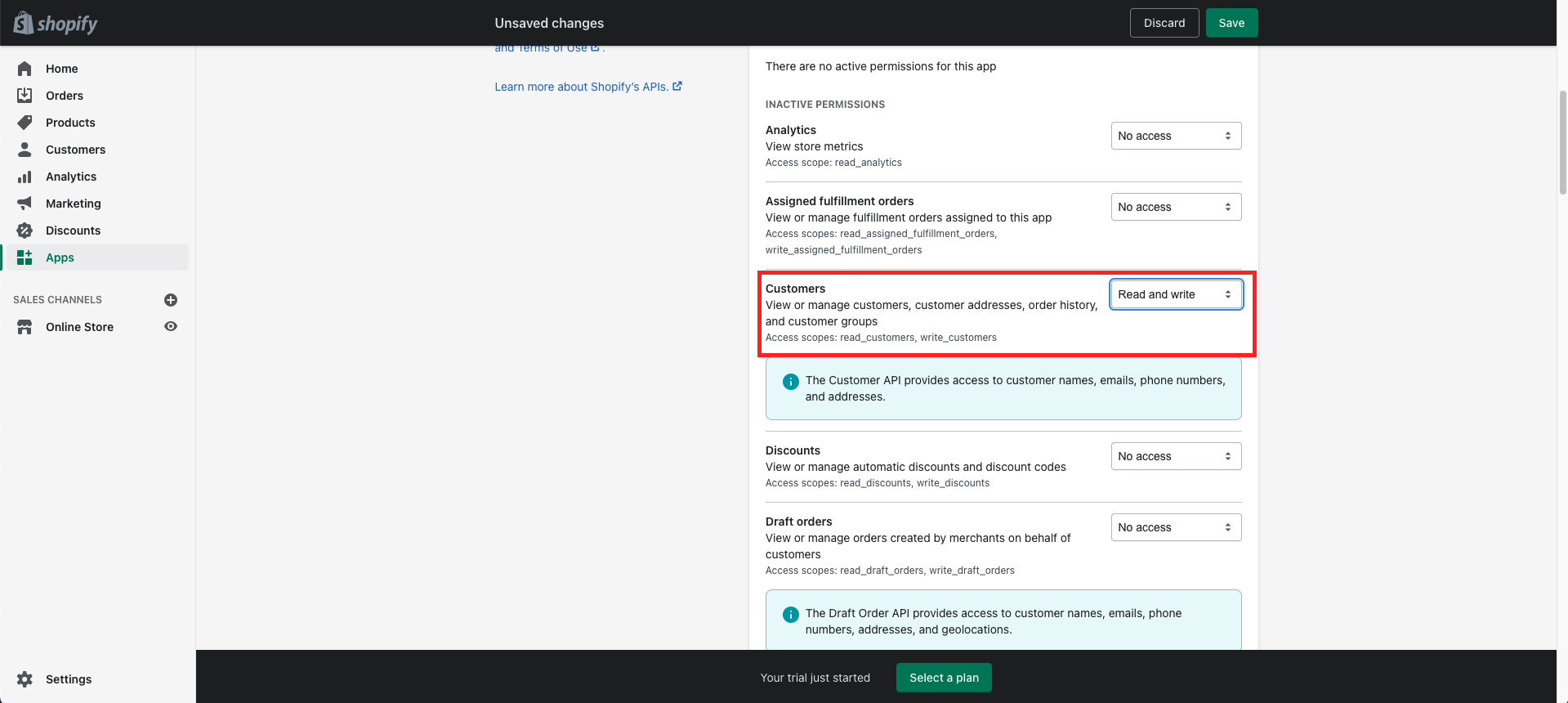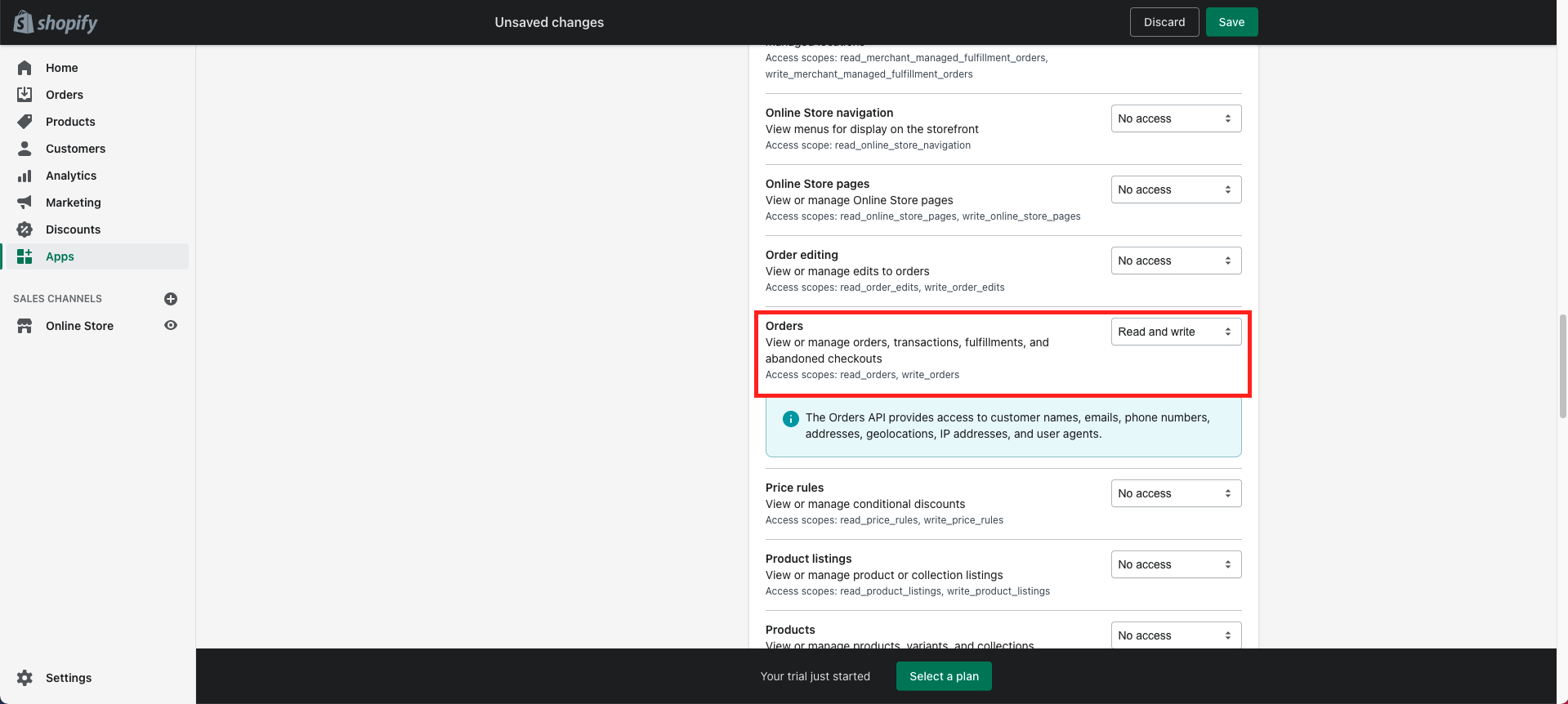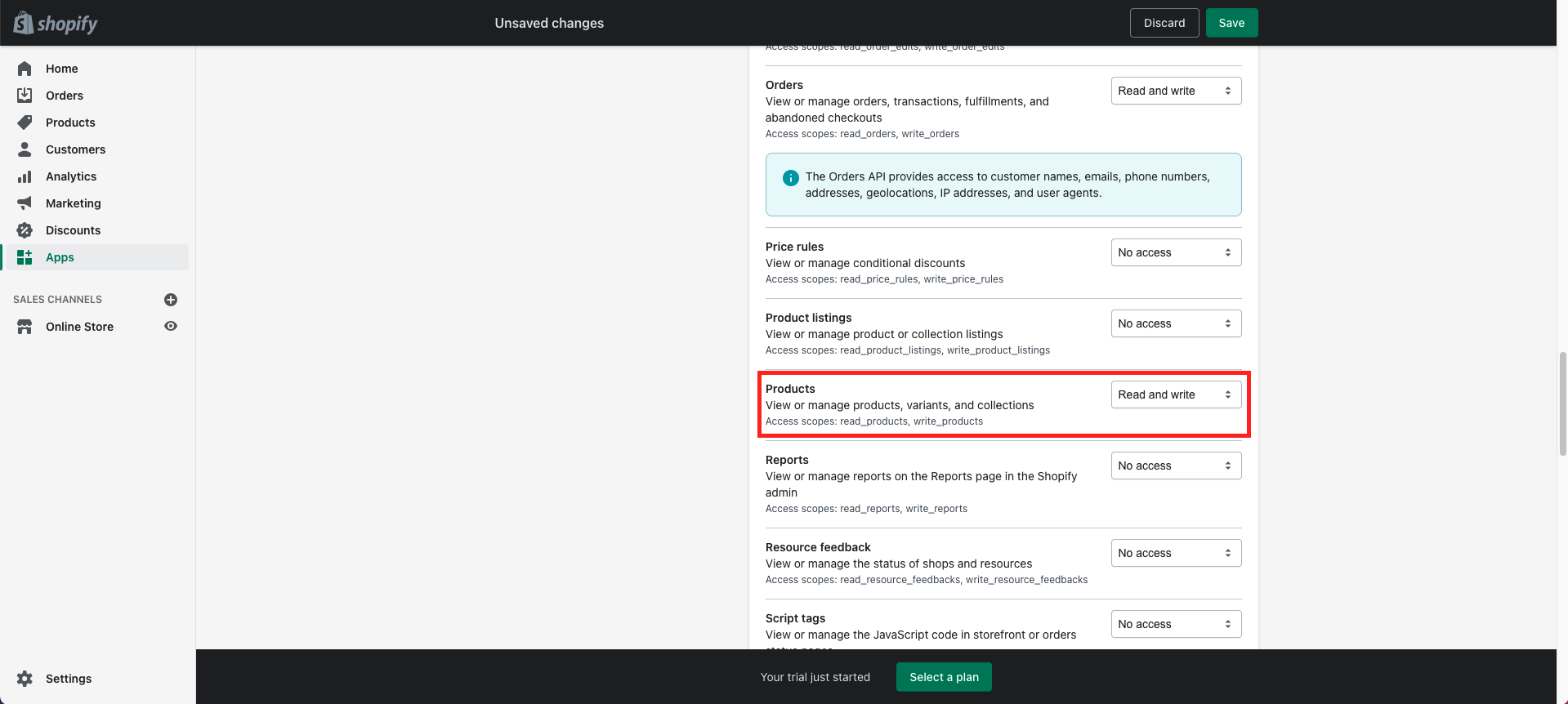 9. Next you will need to press 'Save' and you will get a pop up message asking if you want to create the private app. Select 'Create App'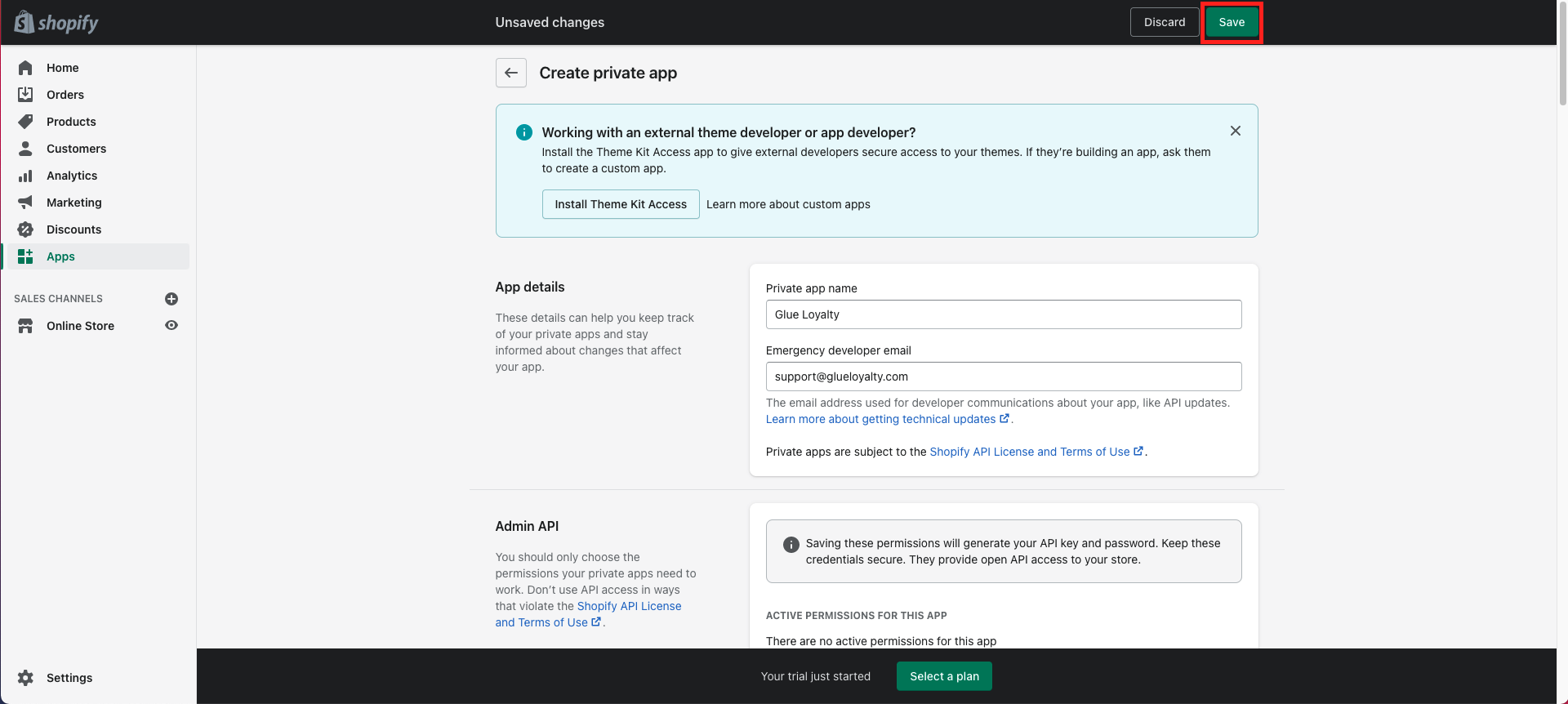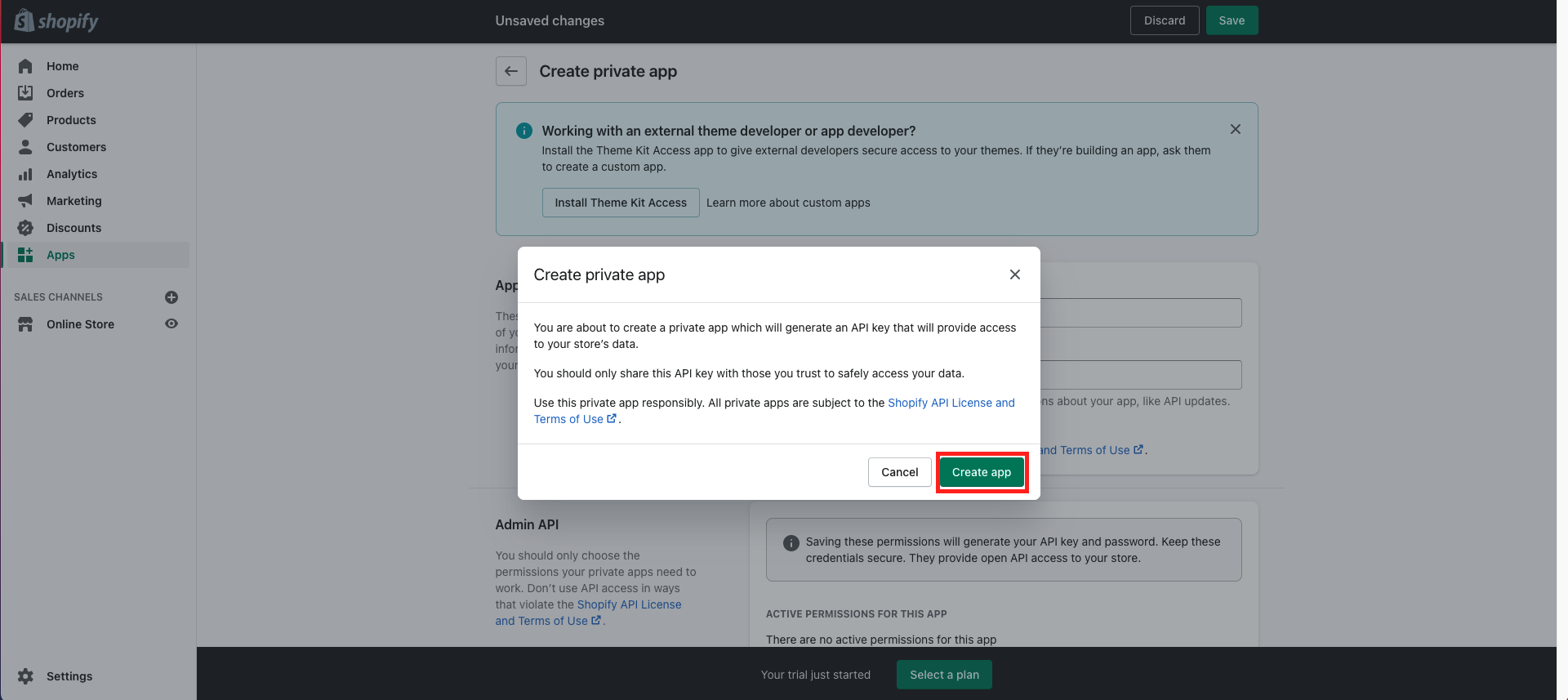 10. There is a loading bar at the top of the screen (kind of hard to see it), you will need to wait for this to finish before you continue.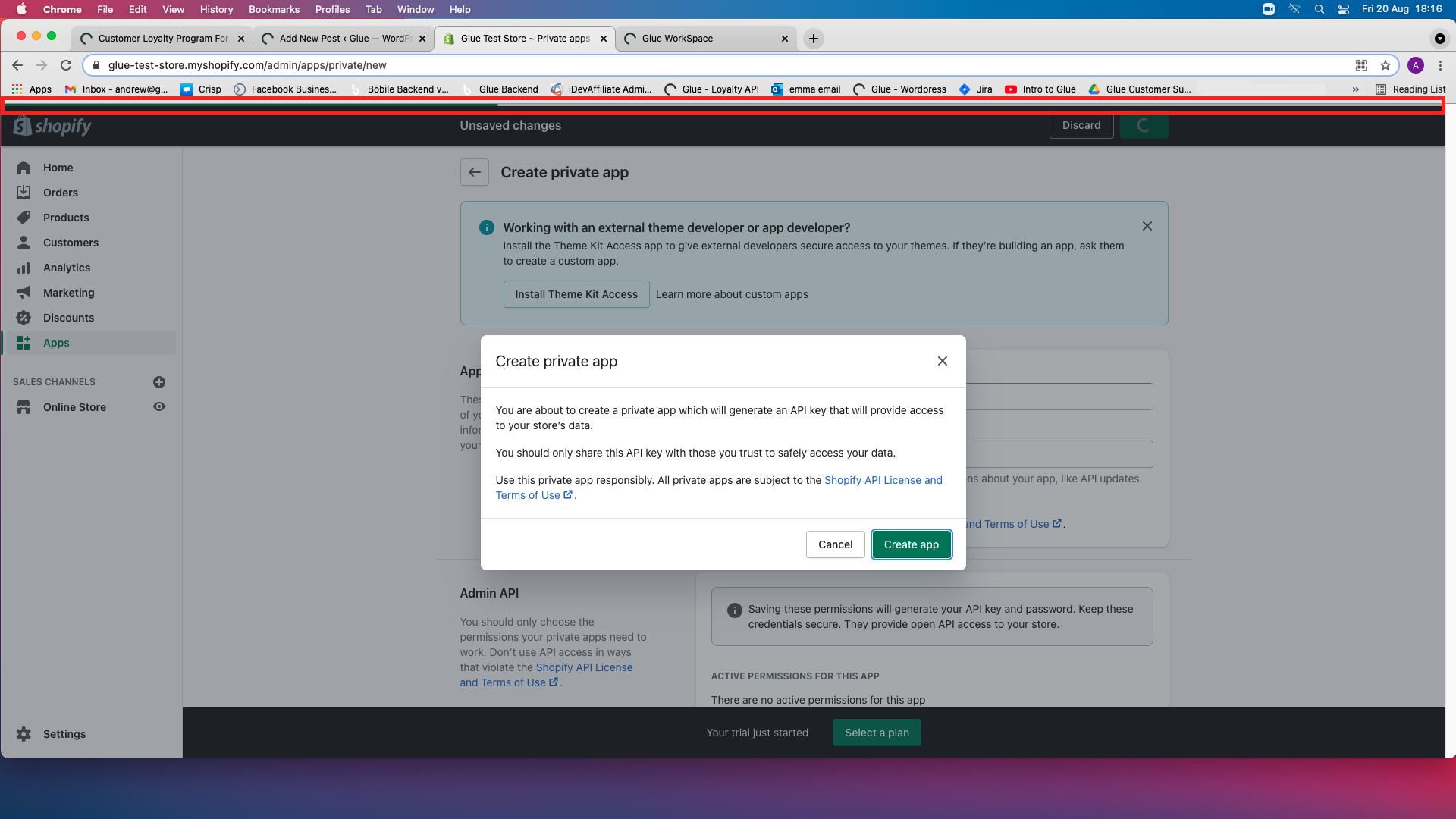 11. Next you will need to copy the web address without the "https://" into your Shopify Shop Id in your workspace.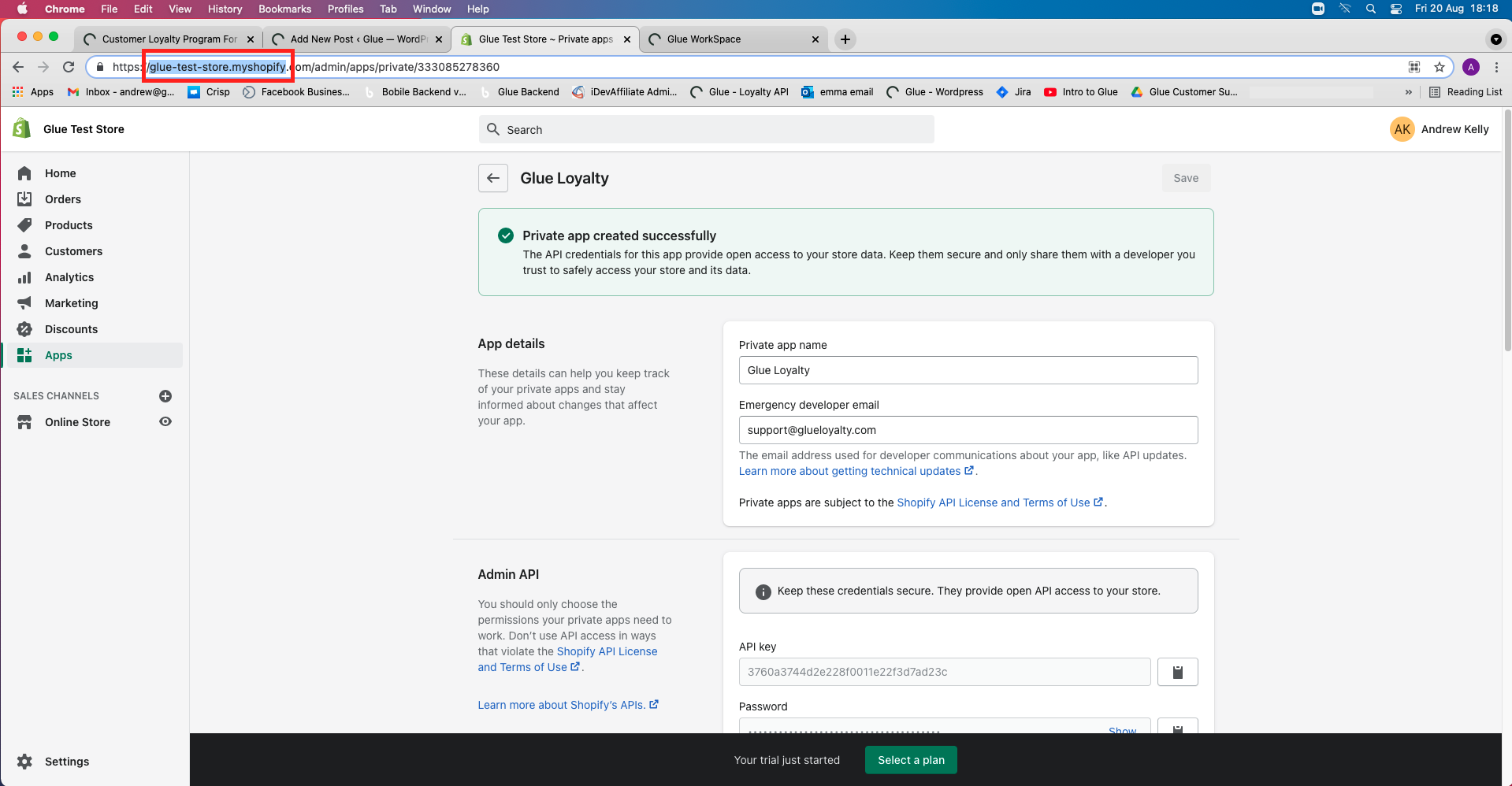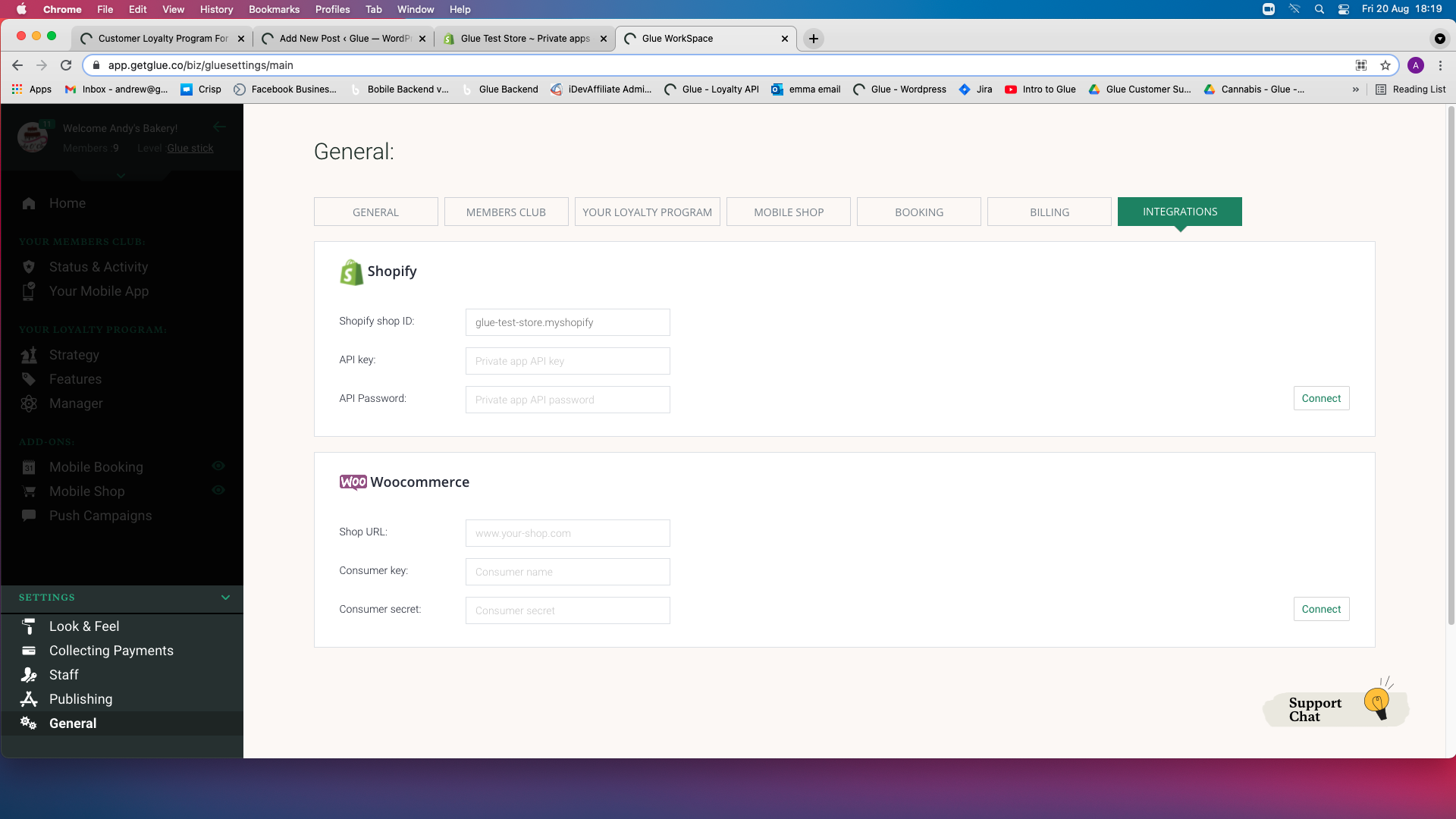 12. You will also need to copy and paste your API Key to the API Key field in your workspace.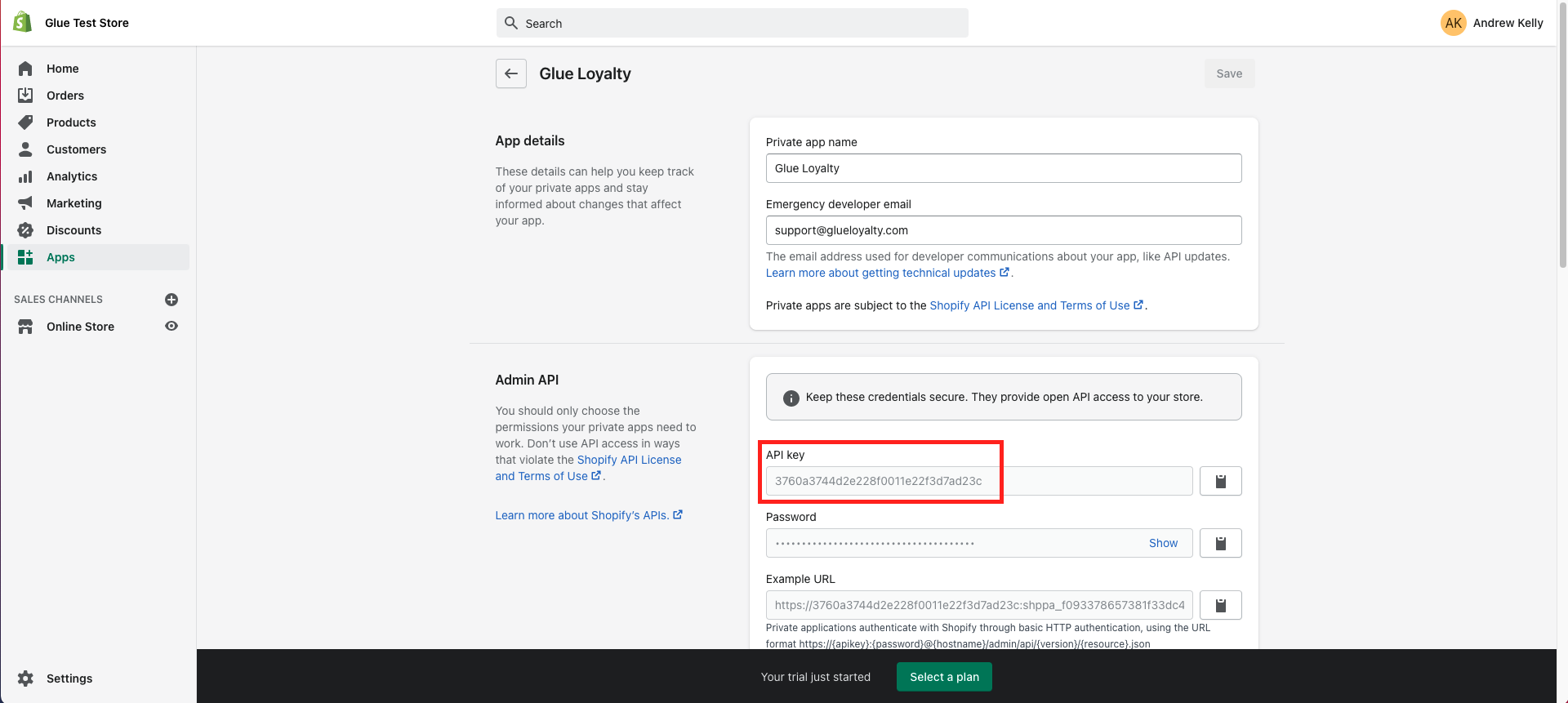 13. Click 'Show' beside your password and copy and paste that into your API Password field in your workspace.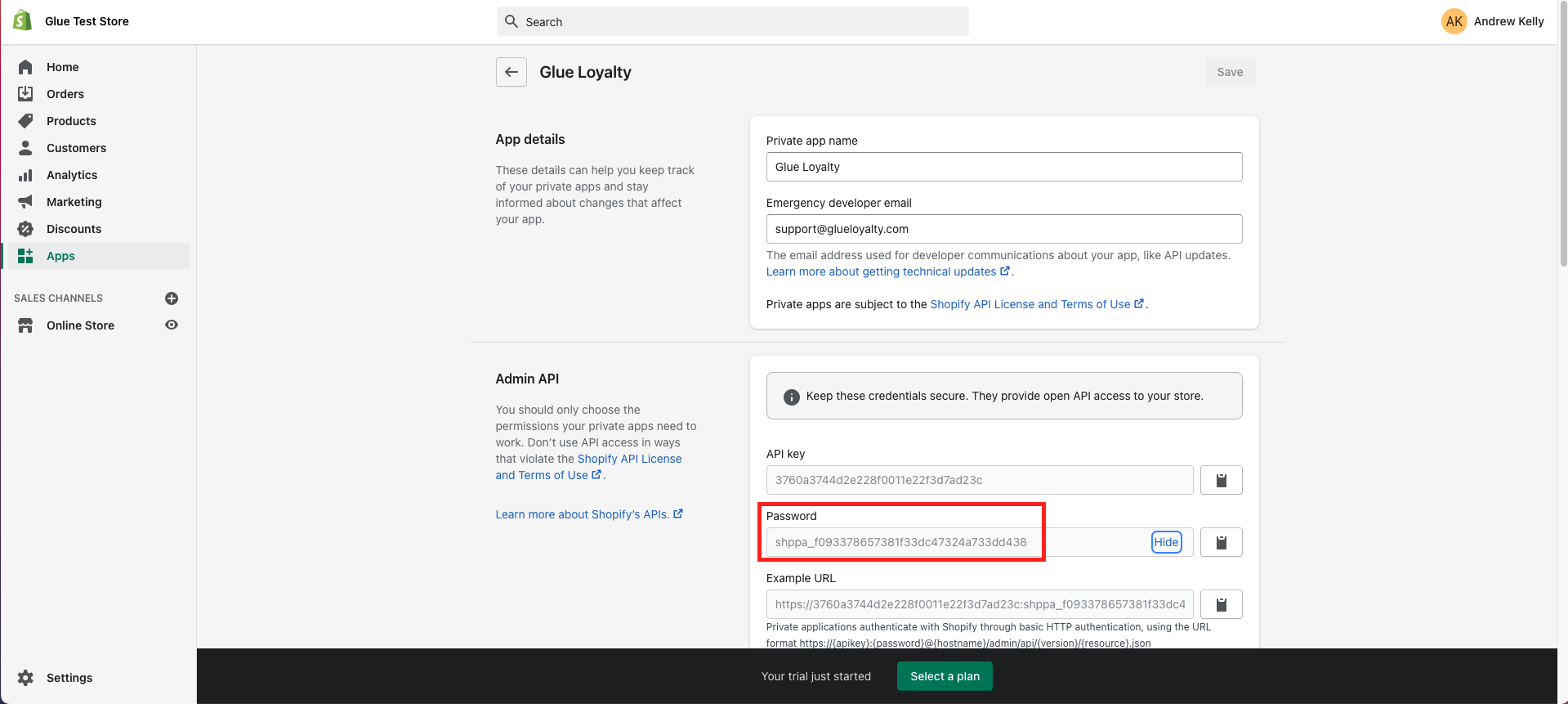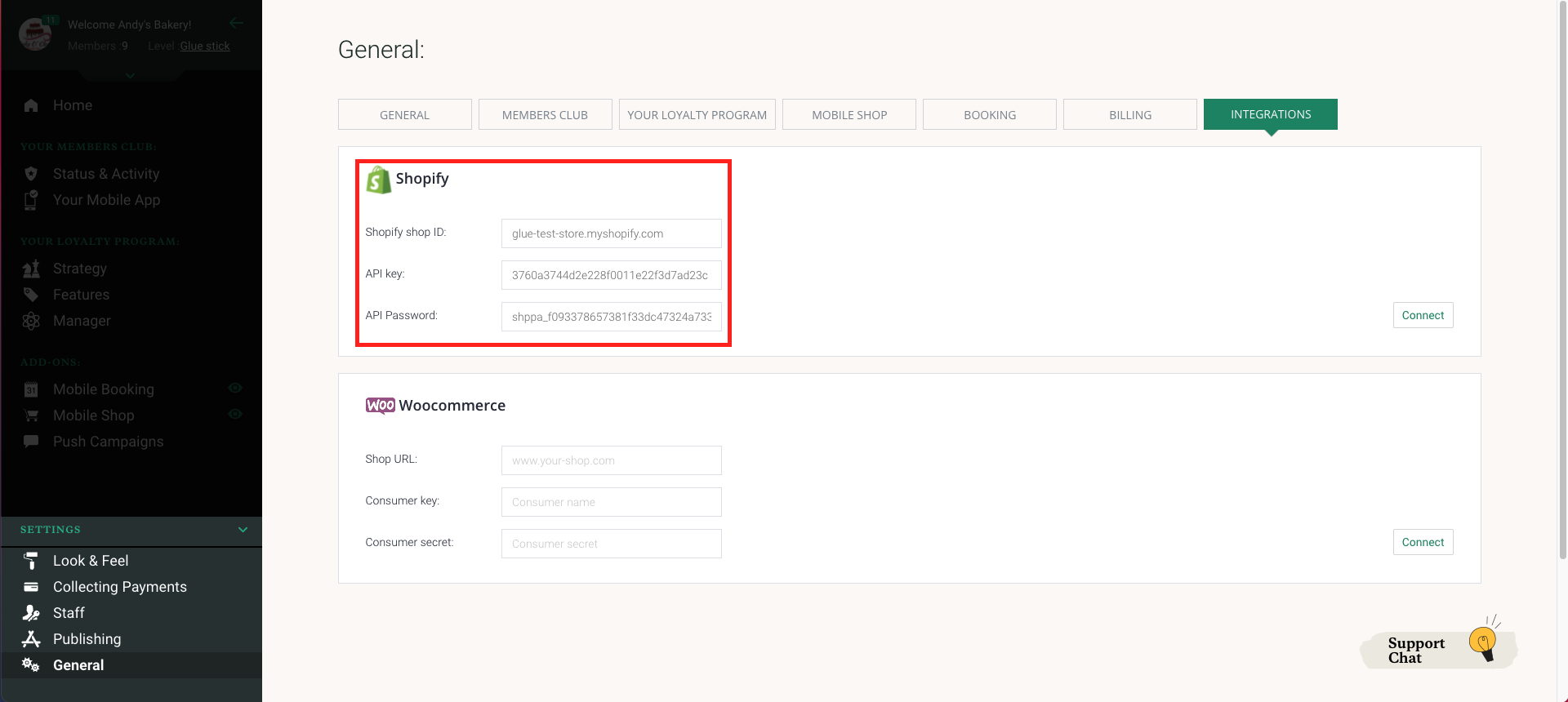 14. Once steps 10,11 and 12 are complete you can now press 'Connect' in your workspace. It may take up to 24 hours for Glue and Shopify to sync 100%.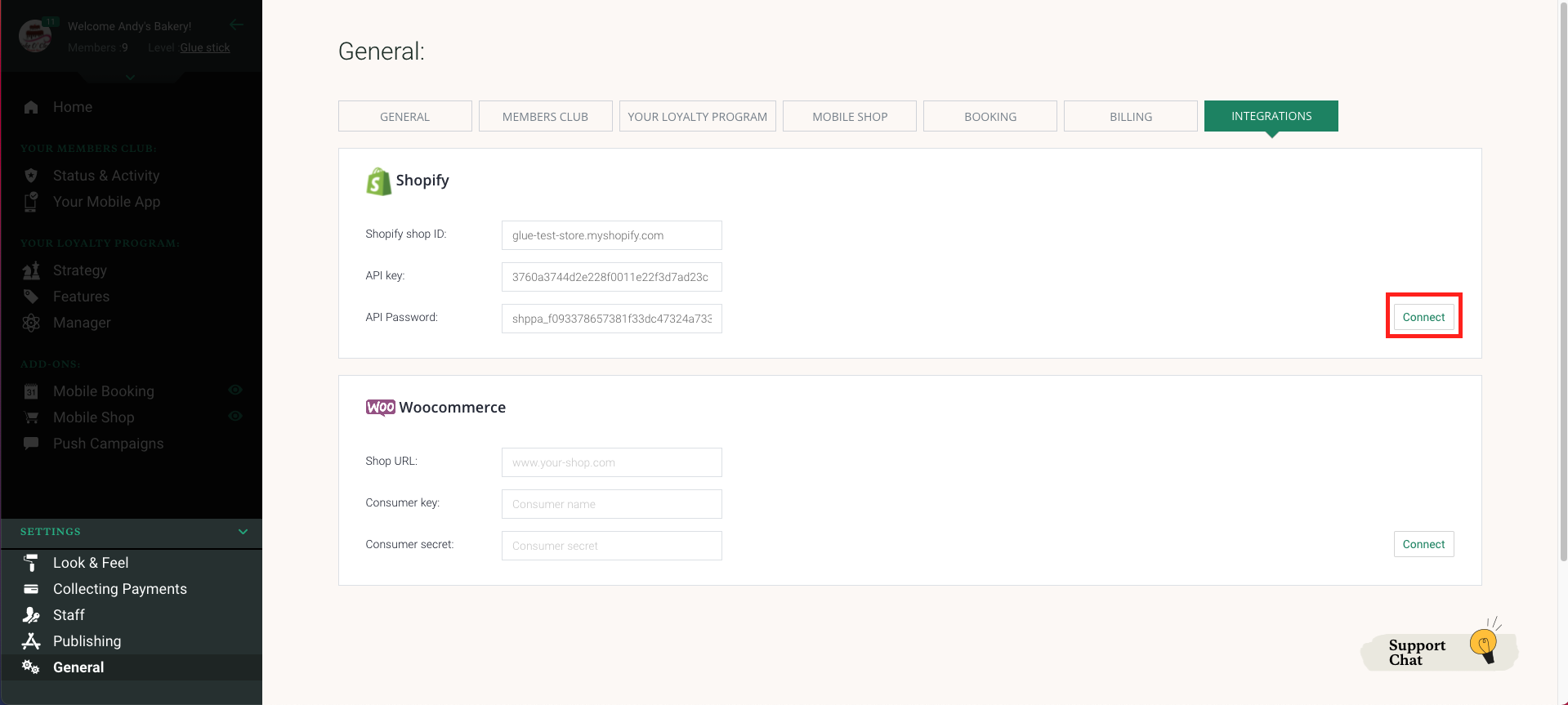 15. Please make sure to update your Loyalty Strategy as your loyalty strategy is based on the products you sell. To do this simply click on 'Strategy' and then select 'Loyalty Strategy'. Press on 'Update Strategy' and once the page is finished loading select 'Set Strategy' at the top right hand corner.