The Points System allows you to manage the amount of points/ the reward you want to give to your members when they complete an event, i.e visited the members club app for the 5th time or completed a purchase, as well as allowing you to edit the notifications your customers will receive.
To go to the Points System in your workspace, simply press on 'Features' and then click on ' Points System'.
To edit the amount of points simply press on the Pencil Icon located to the right of the event you want to make changes to.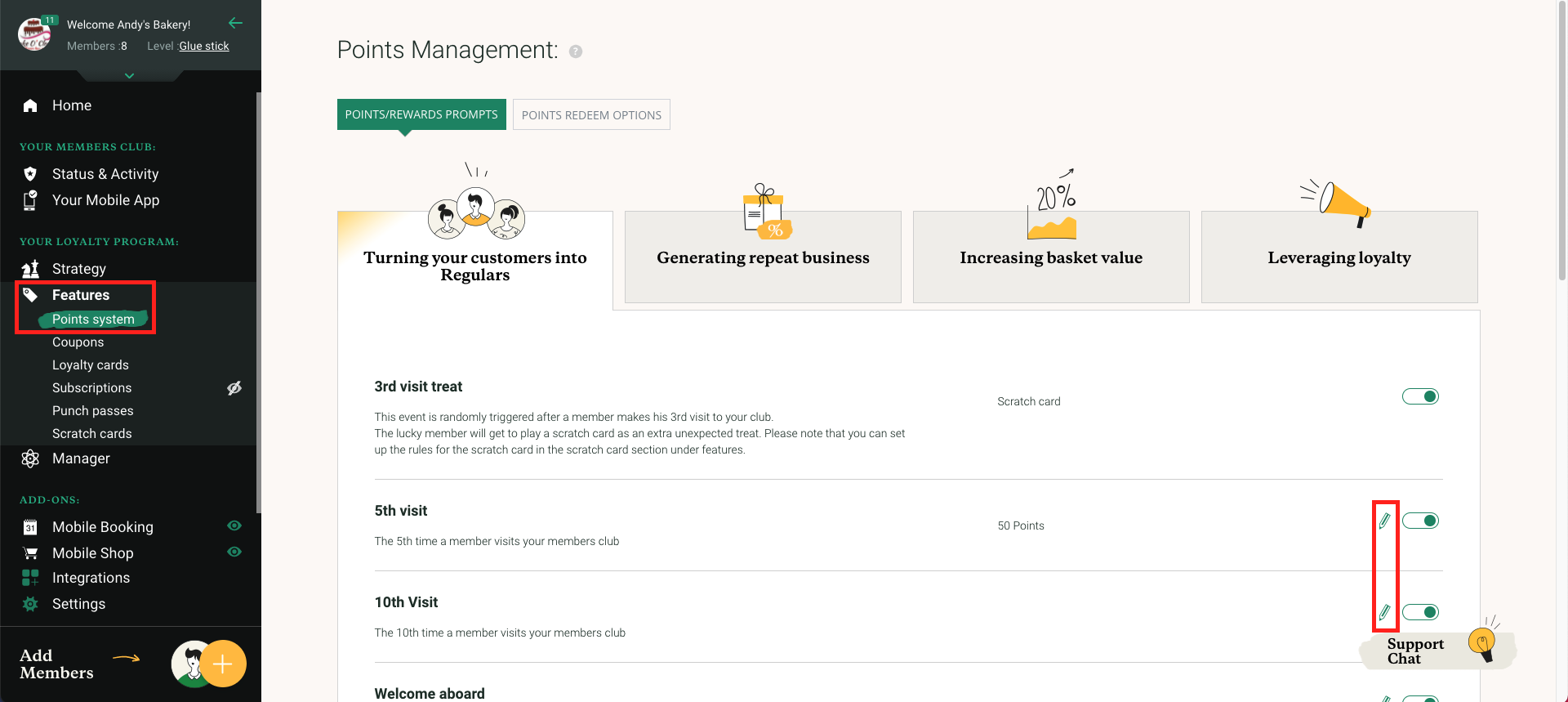 Once you click on the edit icon, You will need to determine whether you want this event to reward your customer or to invite them to engage with your members club more.
Once you have decided this simply click on the relevant tab: 'Earnings' or 'Interactions', Here is some more details on each tab:
Earnings: 
These type of events reward your members the amount of points or the reward you selected to send.
Interactions:
These type of events invite your member to engage more with your members club.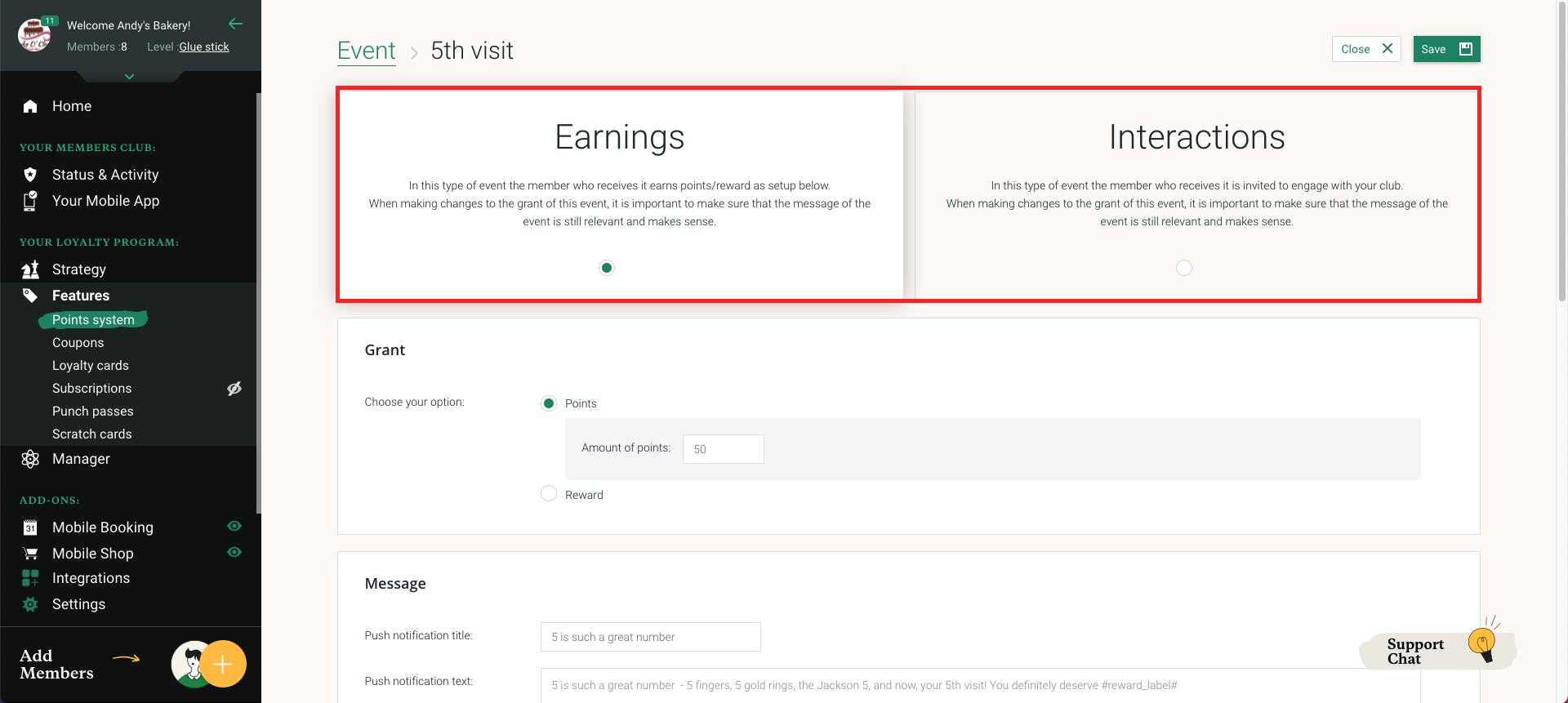 With the Earnings tab, in the 'Grant' Section you can enter the amount of points you want to provide to your members. You can also press on 'Reward' and select a coupon to send to your member instead. If the coupon is no longer available the member will receive points instead.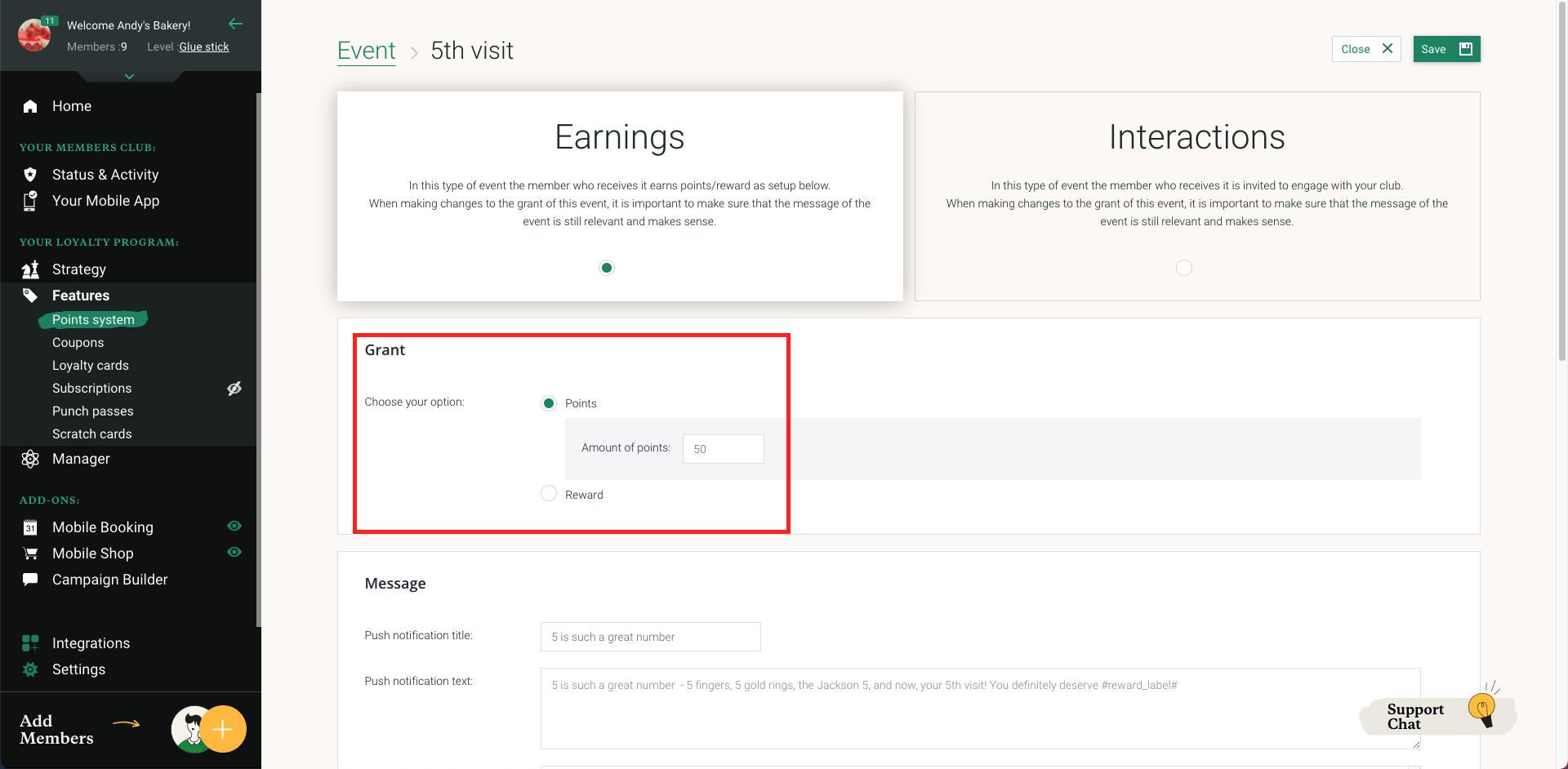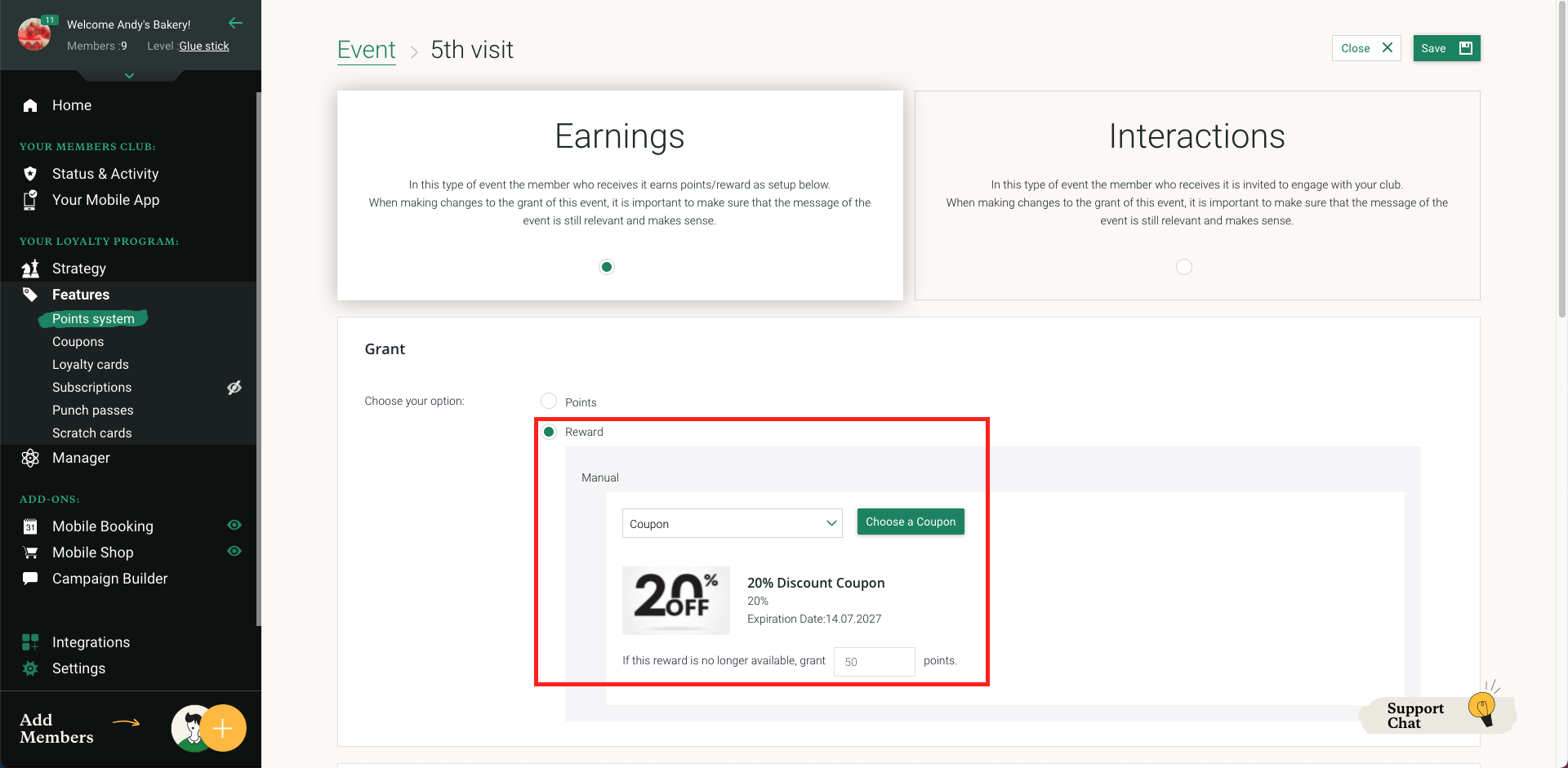 With the 'Interactions' tab you have different options on what you can send to your customer to get them to engage with your members club.  You can send a simple notification, Ask your member to fill in a survey, ask them to refer a friend or you can boost the amount of points they earn for a number of days.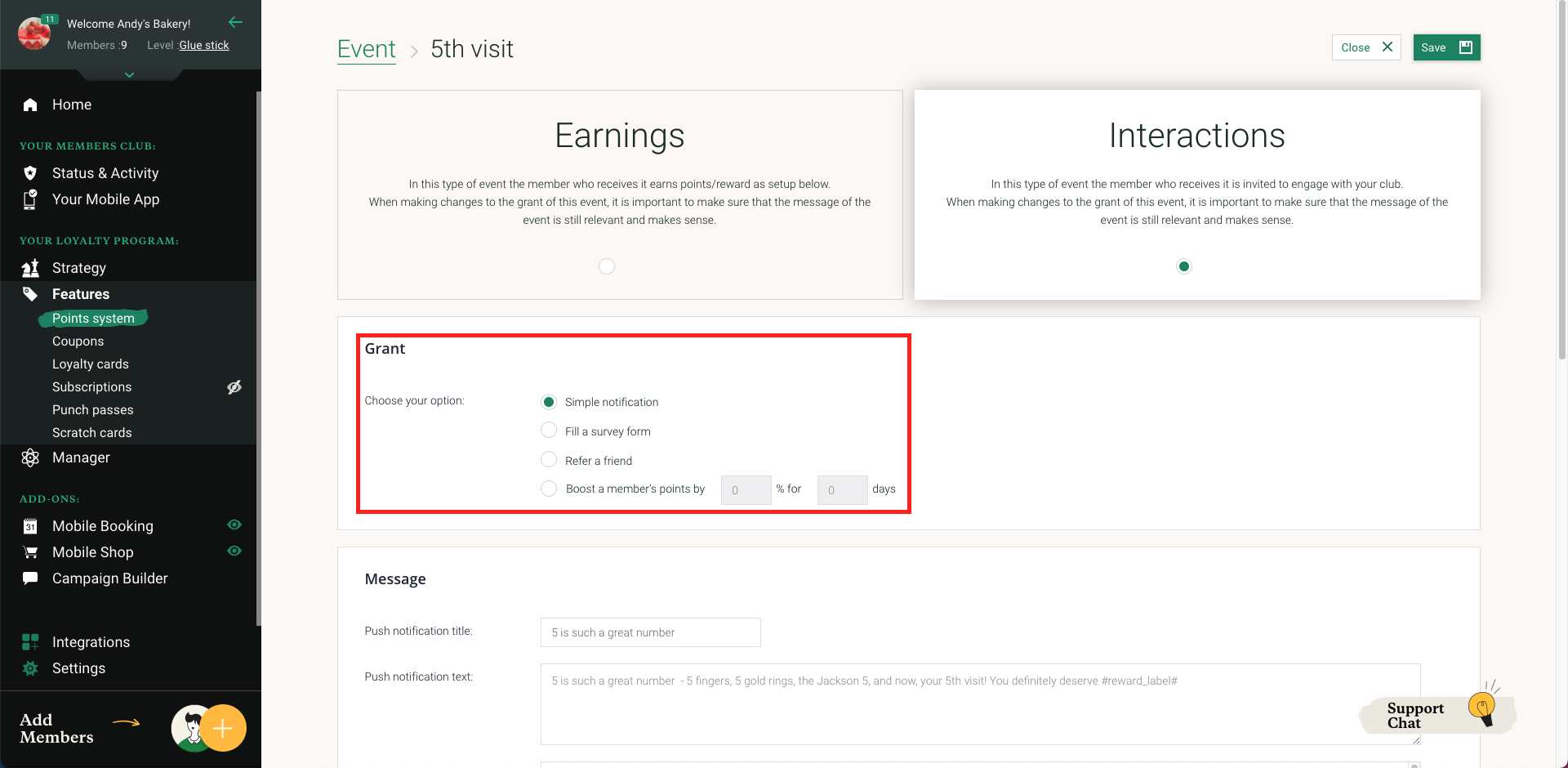 In both tabs you are able to edit the notifications your members receive for each event. Once you have selected what tab ('Earnings' or 'Interactions') you want to use simply scroll down to the 'Message' section.
Since the Loyalty Manager will know which channel (i.e Whatsapp, SMS Message, E-mail etc) is best to contact your members on, you can edit the notification for each channel.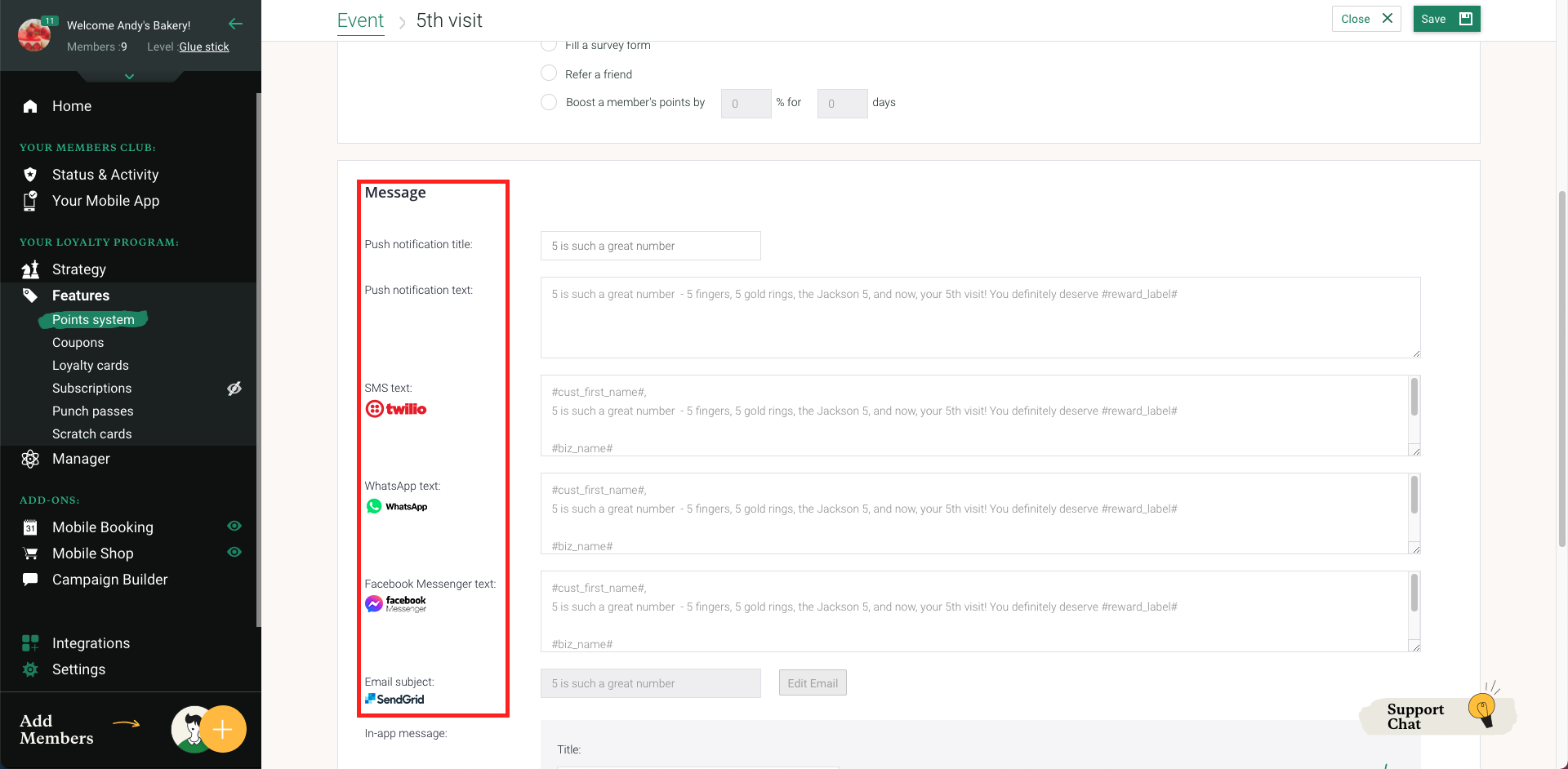 Simply click into the message box for the relevant channel, make your changes and then press save.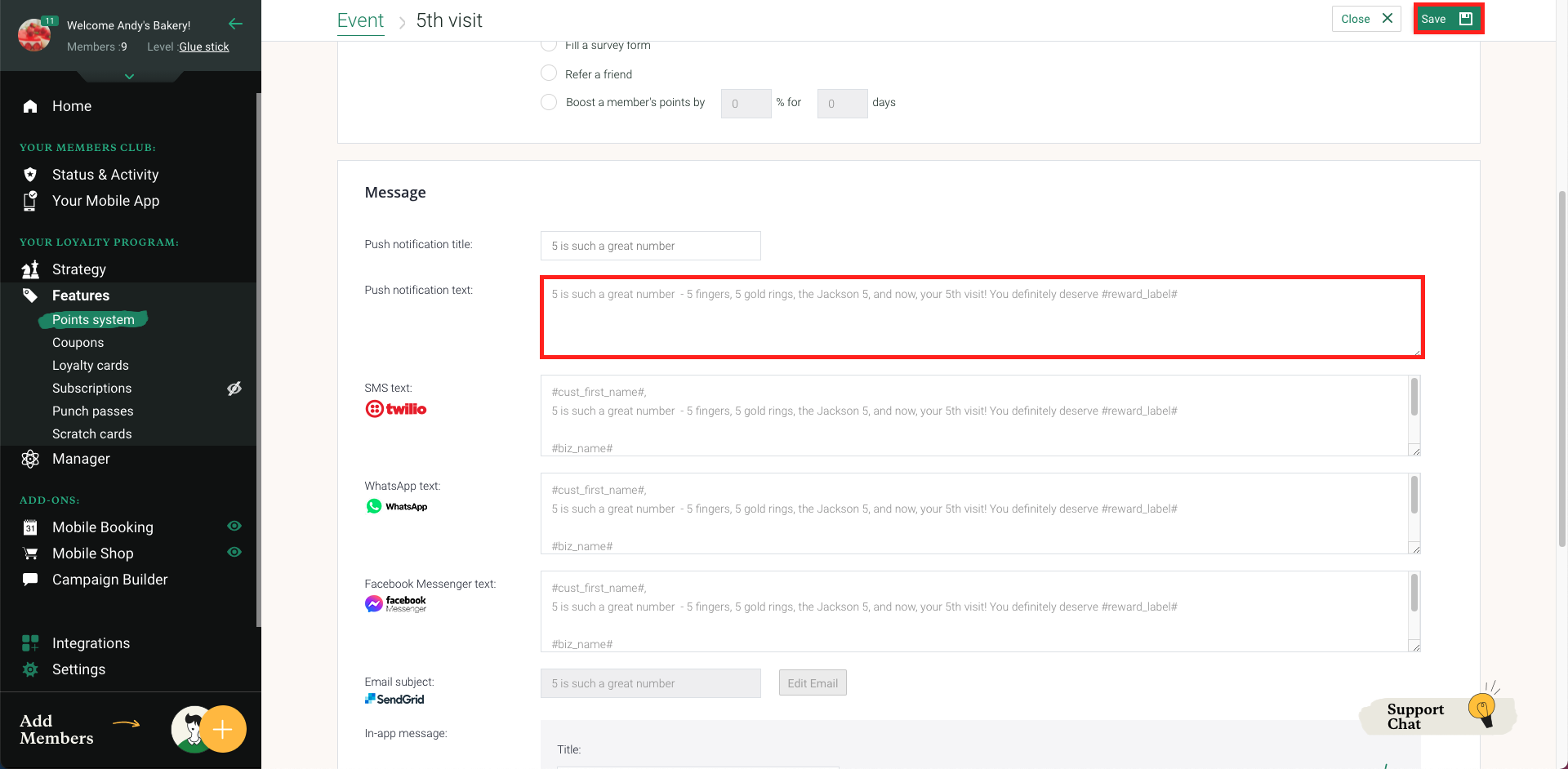 You can also change the text for the 'In-App message' your members receive when they trigger an event.
You will have a preview of what your 'In-App message' will look like on the right.
Once you made your changes make sure to press 'Save' in the top right hand corner.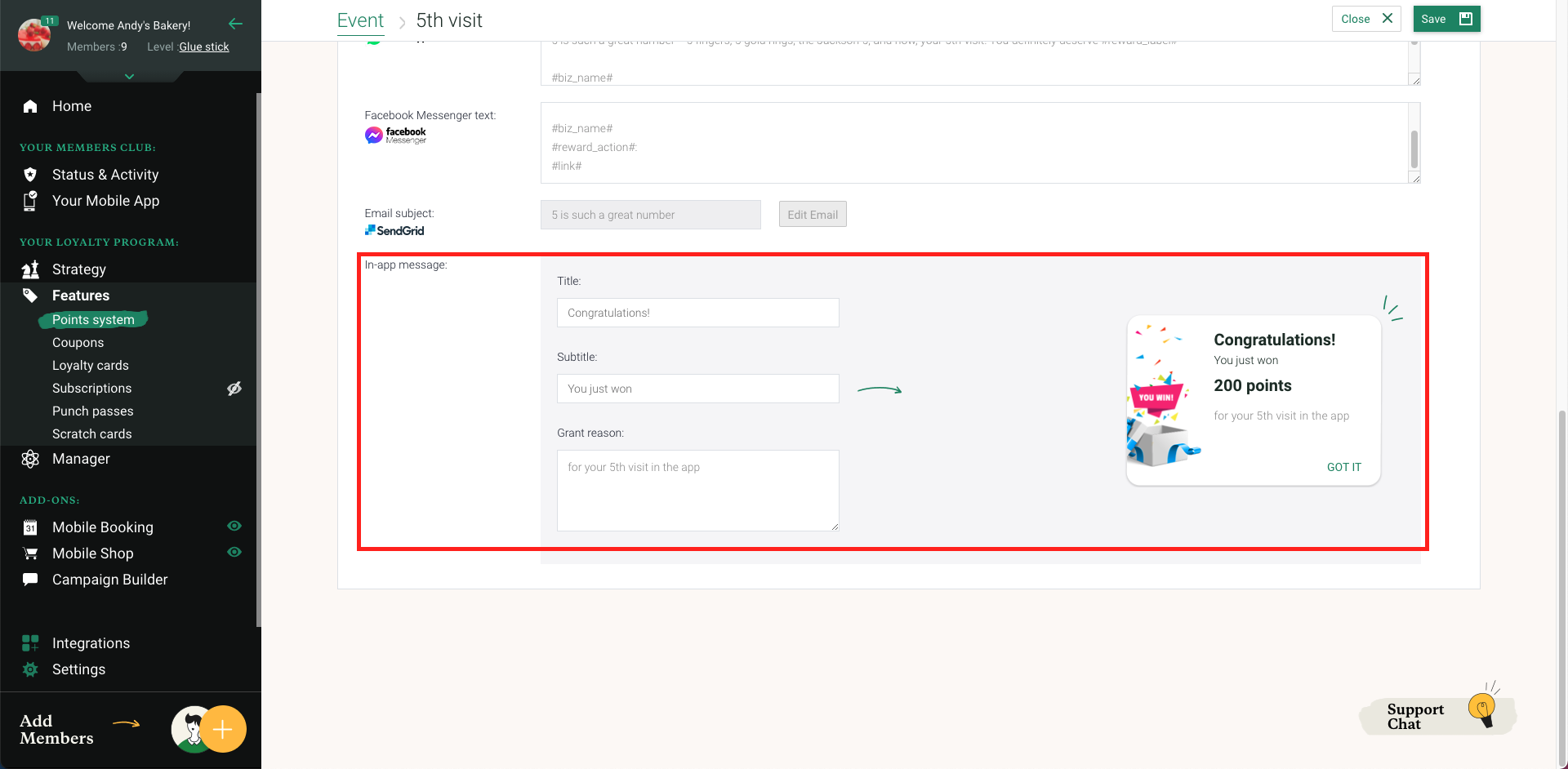 How to set up products/ services to be redeemable with points:
You can set up your products to be purchasable with points. Simply press on the 'Points Redeem Options' tab.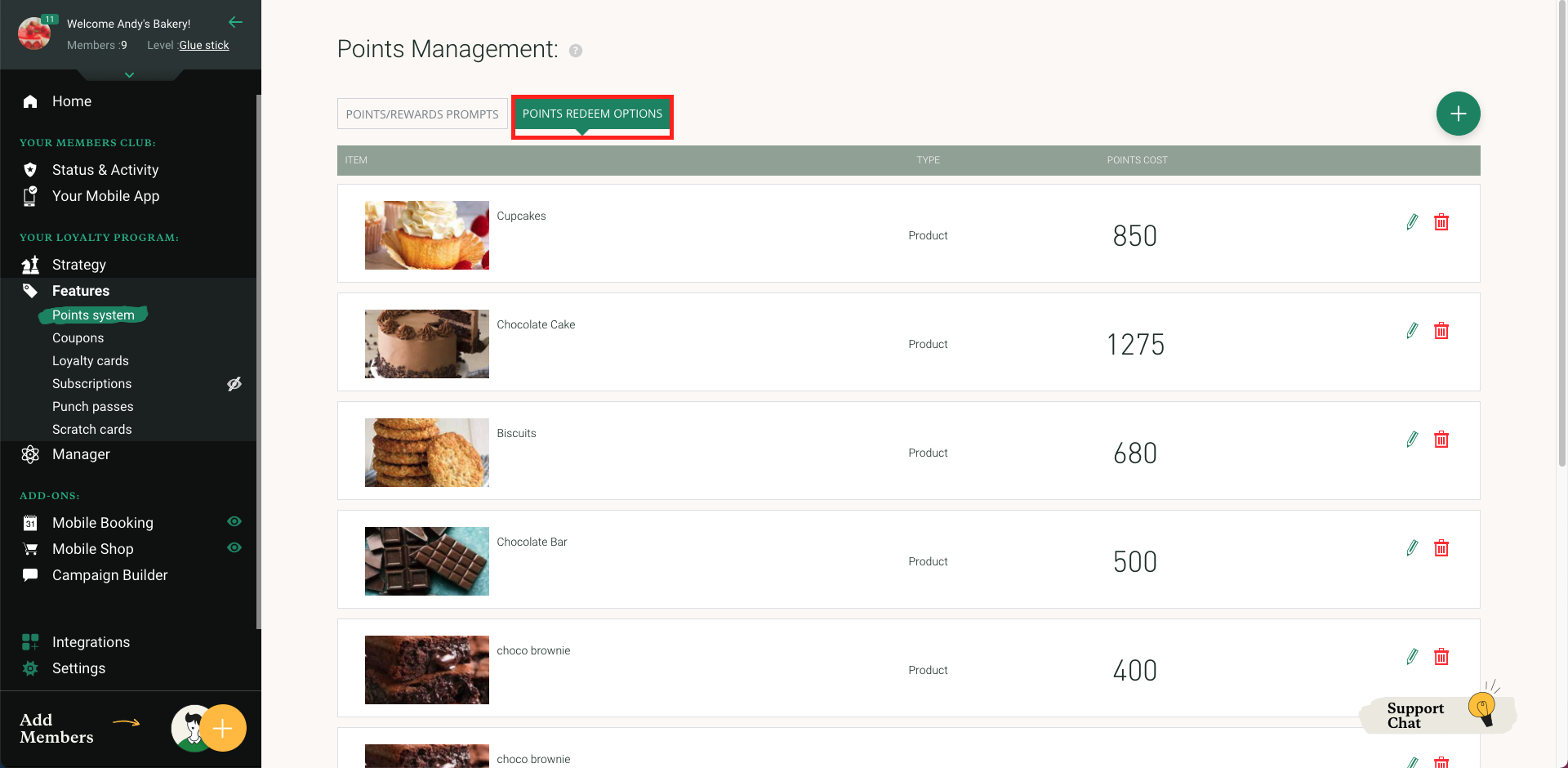 Next press the green circle at the top right hand corner. A pop up will appear and this will allow you to select the product/ services and how many points it will cost to purchase the product.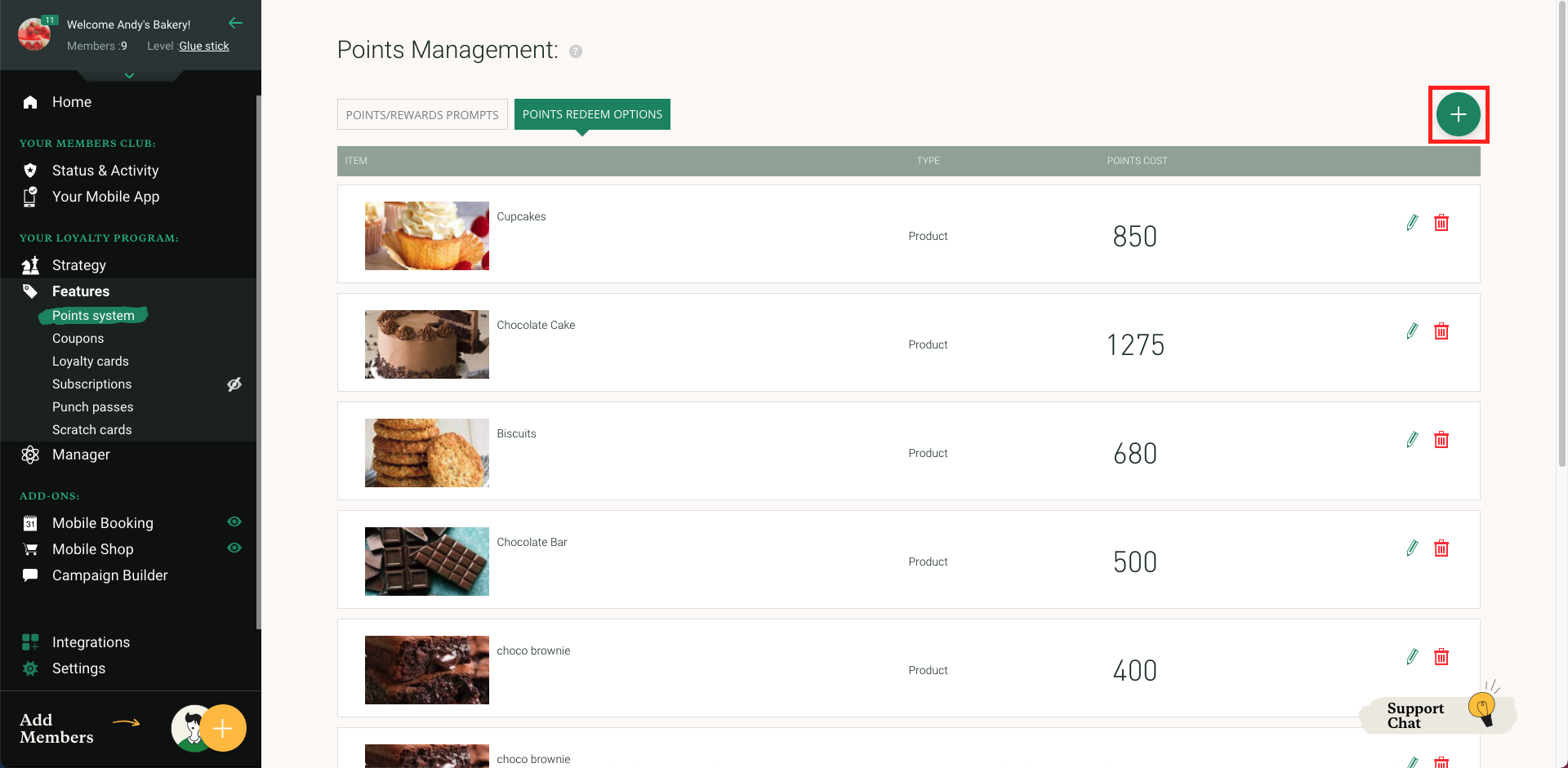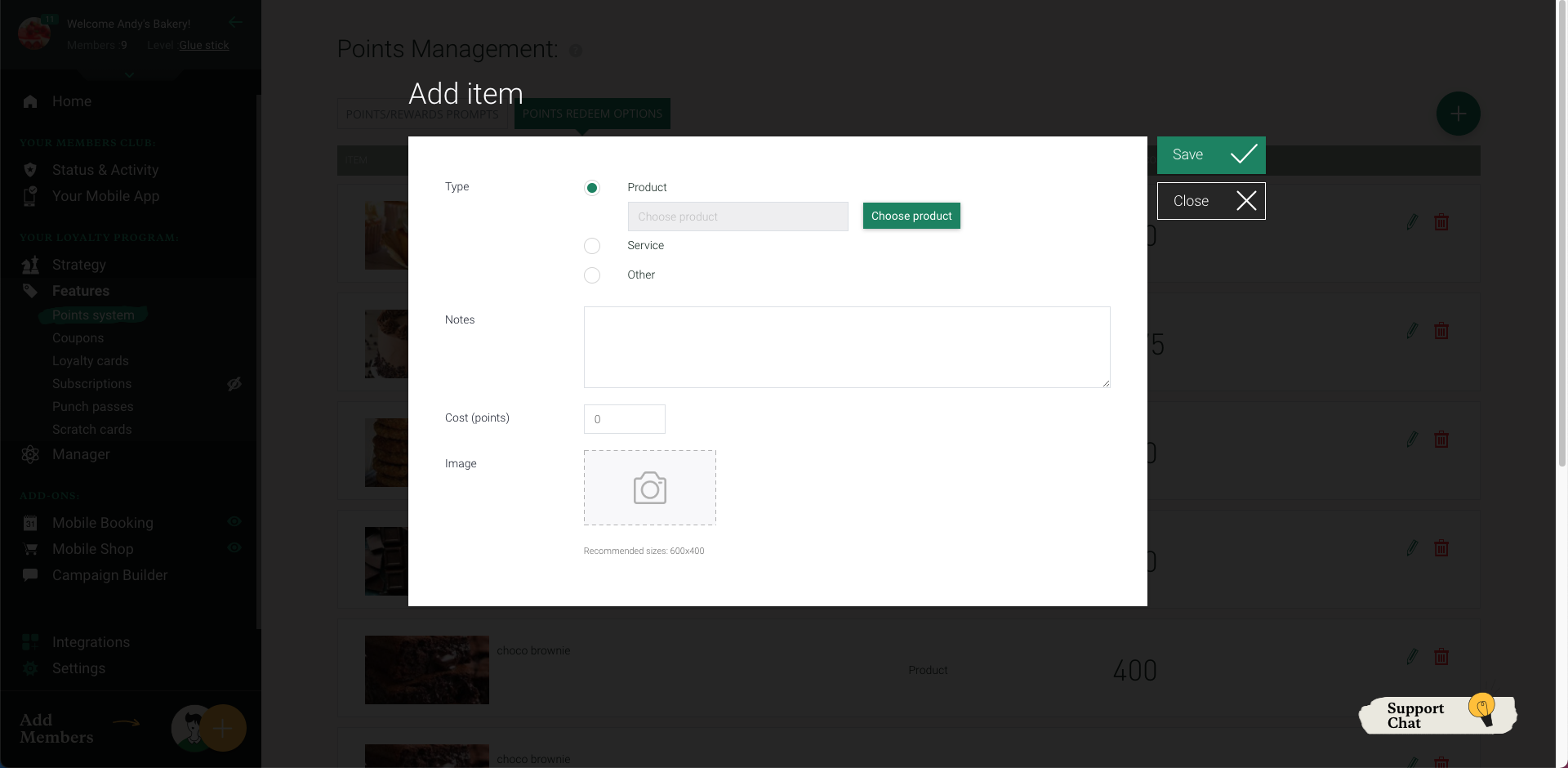 Please click here to see how your customers can redeem their product/ service they bought from your points shop.